When the Discover It Miles card was first introduced, I was excited about the potential (see: Discover introduces a new card and a potentially VERY lucrative 1st year offer). Instead of a standard signup offer, Discover has promised to double all miles earned on the card in the first year. The card is essentially a 1.5% cash back card, but for the first year it really earns 3% cash back. That's an excellent rate of return, but that wasn't what I was most excited about.
The really exciting potential, I thought, was with the Discover Deals shopping portal. I wrote:
I haven't received confirmation from Discover about this yet, but I believe that means that points earned through Discover Deals will also be doubled! Discover Deals is already my go to portal / savings engine for a vast number of opportunities. Can you imagine how lucrative it could become if all points earned were doubled at the end of the year?
The Discover Deals website offers most cardholders a combination of discounts and extra cash back at merchants if you first click through from the site. My hope was that we would be able to take advantage of extra miles deals with the Discover It Miles card and then have those miles doubled at the end of year 1.
Unfortunately, it looks like Discover It Miles cardholders are not offered the chance to earn extra miles through Discover Deals. Via Twitter, Perryplatypus told me that he was unable to find any deals for extra miles when logging in with his Discover It Miles account, but when he logged in with a regular Discover It account, the usual cash back deals were available. With the Discover It Miles account he found only discounts:
Contrast this to what you might see as a regular Discover It (not Discover It Miles) cardholder. Note that there is a combination of discounts and cash back bonuses (such as an extra 5% cashback bonus at Sears):
But 3% cashback is good, right?
Yes, 3% is good… if you spend a lot of money on the card. Suppose you spend $50,000 on this card in one year instead of spending the same on a 2% cash back card. You would earn a total of $1500 worth of "miles" (which can be exchanged for cash back). With a 2% cash back card, though, you would have earned $1000. So, the Discover It Miles card, for the first year, is $500 better. It's like a $500 signup bonus for those who spend $50,000. If you were to spend only $10,000, though, you'll earn only $100 more than with a 2% cash back card, so the "signup bonus" would be minimal.
What is the risk of a shutdown? Since miles aren't doubled until the end of year 1, people worry that Discover will shut down those who spend too aggressively with this card. If that happens, cardholders might get the 1.5% cash back they had earned so far, but they almost certainly won't get double.
So, those who spend too little won't gain much from the card, and those who spend too much (i.e. those who manufacture tens of thousands of dollars in spend per month) risk getting shutdown and losing out on the rewards doubling. Personally, I wouldn't risk more than $50,000 of spend in the first year with this card. And, after the first year, there is little reason to use the card since you can do better with other cards.
Recommendation
If you're a heavy spender who can easily spend up to $40,000 or $50,000 in a year, and you value cash back this seems like a worthwhile offer. Those who spend much less, or prefer "real" miles (miles that can be redeemed for award flights rather than as cash equivalents), would do better elsewhere.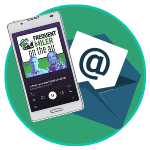 Want to learn more about miles and points?
Subscribe to email updates
 or check out 
our podcast
 on your favorite podcast platform.