On Tuesday I wrote about a rash of e-Rewards account shutdowns purportedly due to discrepancies in members' account details and/or survey activity.
In response to that post, Ollie from e-Rewards reached out to me…
@FrequentMiler Hi Greg! Do you have an email address we could contact you on? -Ollie

— e-Rewards US (@eRewardsUS) March 22, 2017

Oliver Judge, a Social Media Executive at Research Now, emailed me to explain what was going on.  That was great, but in my opinion his initial message didn't really help to shed any light on things.  He wrote:
We've recently been making some recent changes to improve the quality of our product. The first change was to sunset our mobile app, this is so we can focus on further improving our mobile web experience. We have also suspended a number of accounts that are either inactive or have inconsistent data, we're currently working with affected users as closely as possible.
I suggested that they should let members redeem rewards as a goodwill gesture, but he didn't bite at that opportunity (seriously Ollie, I'd be writing a very complimentary post if you had!).  Instead, he suggested the following:
The steps we encourage members to take are:

If the member believes their account has been suspended in error they should contact us over email, Facebook or by phone.
If they receive the suspension message they should reply on the channel they received the message from.
In their response the member should supply their email address and any supporting information.

We will then investigate their account and evaluate whether their account can be reinstated.
So there you have it.  Even though people who asked about their shutdowns were told "we have had to suspend your account permanently," it is apparently a review-able call.  So state your case via email, Facebook, or phone and then get ready for a long wait.  Ollie added the following:
Our support staff have received an influx of enquiries so we'd urge our members to be as patient as possible.
Here is e-Rewards contact info:
Members can email us and request a call back through our contact page here: http://www.e-rewards.com/home.do?lc=en_US

Our Facebook page is located here: https://www.facebook.com/eRewardsUS/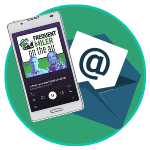 Want to learn more about miles and points?
Subscribe to email updates
 or check out 
our podcast
 on your favorite podcast platform.