Citi is offering a $1,500 bonus when opening new Citigold checking and savings accounts and funding them with $200,000. If that funding requirement is too much for you there are other options, like a $200 bonus when opening a Basic Banking Package and funding with $5,000.
The Deal
Earn up to $1,500 when opening Citi checking and savings accounts.
Key Terms
Expires March 31, 2020.
Eligible Customers can earn the $200, $400, $500, $700 or $1,500 "Cash Bonus" during the Offer Period by completing the following Required Activities.
If you choose to change packages within 30 days of account opening (see "Package Options" below), your change reflects 1) that you have reviewed the new package offer's terms and conditions, which appear in this document and 2) have consented to participate in the offer for that package.
Required Activities:

"Eligible Customers" are New-to-Citibank Checking Customers who have not been a signer on a Citibank checking account within the past 180 days.
Eligible Customers must:

First, open a new consumer regular or interest checking account in an eligible Account Package listed in the Chart below ("Eligible Checking Account"). Certain Cash Bonuses also require the opening of a new Citi Savings Account (see Chart below) in the same account package as the new Eligible Checking Account ("Eligible Savings Account"). The Eligible Savings Account must be opened within 30 days of opening your Eligible Checking Account. If Eligible Customers open their eligible accounts by any other means than those described, they will not be enrolled in this Offer and will not be eligible for the Cash Bonus.
Second, enroll in this offer at the same time as account opening pursuant to the instructions provided.
Third, any owner of the eligible accounts must make the "Minimum Deposit" (see Chart below) or more in New-to-Citibank Funds, within 30 calendar days of checking account opening, into either the new Eligible Checking Account and/or the new Eligible Savings Account. Multiple deposits allowed.
Fourth, the Minimum Deposit (see Chart below) must be maintained for 60 consecutive calendar days from the date the Minimum Deposit is met ("Minimum Balance"). The Minimum Balance may be held entirely in one of the Eligible Accounts or across both of the Eligible Accounts.
Note: If you choose to keep your entire Minimum Balance in one account, please note any account that maintains a zero balance for 90 days is subject to closure in Citibank's sole discretion.
For the $500 offer only, within 60 days of opening the new Eligible Checking Account, complete one Qualifying Direct Deposit into the Eligible Checking Account for two consecutive months. A "Qualifying Direct Deposit" is an Automated Clearing House (ACH) credit, which may include payroll, pension or government payments (such as Social Security) by your employer, or an outside agency.
Quick Thoughts
There are several bonuses available depending on what type of account package you open, ranging from $200 to $1,500.
Here's how the $1,500 bonus works:
Open new eligible checking and savings accounts in the Citigold Account Package during the offer period 01/01/2020 to 03/31/2020.
Within 30 days of opening your account, deposit $200,000 or more in New-to-Citibank funds between the new checking and savings accounts.
Maintain a minimum balance of $200,000 between the checking and savings accounts for 60 consecutive calendar days.
After all required activities are met, the $1,500 bonus will be deposited to your account within 90 calendar days.
A $1,500 bonus sounds good, but it only represents a 0.75% bonus based on the $200,000 you'd need to transfer to earn it. Despite that, it might still be worth considering for some people due to other benefits that come with it. For starters, you can earn 1.85% with a Citi Accelerate Savings account. While that's not as high as some savings accounts out there, it's still a pretty good rate, especially if you just want to set and forget rather than always moving money around to find the best possible rate. That rate isn't available in all states though, but Citi will prompt you for your zip code to see if you're eligible.
Update: As per Stefan and Mary's comments below, it looks like the Accelerate Savings account might not be an eligible account where you can place your money, making this deal less worthwhile.
Citigold account package holders can also get reduced annual fees on a couple of premium Citi credit cards. Citi Prestige cardholders get a $145 statement credit, along with a $25 statement credit for authorized users, thereby reducing the authorized user fee from $75 to $50. Similarly, the Citi American Airlines AAdvantage Executive World Elite Mastercard annual fee is reduced from $450 to $350 when having a Citigold account package.
I wouldn't open one of these accounts just for the sake of the bonus, but if you're in the market for a new checking account and have funds you can tie up for at least 90 days, these packages from Citi could be worth considering.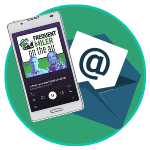 Want to learn more about miles and points?
Subscribe to email updates
 or check out 
our podcast
 on your favorite podcast platform.