LifeMiles Hotels is currently offering 100% bonus miles on hotel reservations made between September 11-17th for stays through March 31, 2024. While prices aren't always good and the mileage rebate won't always make up for that, we sometimes see opportunities that are nearly mattress-run worthy when LifeMiles runs these hotel deals — though we also sometimes see earnings of 3x or 4x rather than what is essentially 2x with this deal.
The Deal
LifeMiles Hotels is offering 100% bonus miles when you book between 9/11/23 and 9/17/23 for stays through 3/3/24
Key Terms
Make a hotel reservation of at least one night between September 11th, 2023, September 17th, 2023, for stays completed March 31st 2024.
Upon payment login to your LifeMiles Account or add your LifeMiles Account number to your reservation.
You must book your hotel before September 17th, 2023.
You must complete your hotel stay before March 31st, 2024.
Hotel stay must be completed as booked.
The 100% more miles will be awarded upon check out in the terms established herein.
LifeMiles Hotels reserves the right to withdraw both the accrued miles and the additional bonus miles, at any time, if technical errors are detected, if reservations are canceled and re-booked (with the same search criteria), or if there is any fraudulent behavior that pretends to evade the limits herein expressed, including multiple accounts.
In case of total or partial canceling of the reservation, the miles will not be credited.
The offers above cannot be combined and cannot be applied to existing bookings or retroactively applied to bookings not made using the link above or on non-applicable dates.
The miles that cannot be accrued due to incorrect or incomplete information, or due to the lack of response from customers to our e-mails, will become ineligible after 12 months.
It is the member's responsibility to enter the correct LifeMiles number when making the reservation for the correct accrual of the miles.
The miles will be accrued in the member´s account within 2 to 4 weeks after the stay at the hotel has been completed according to the reservation and if the user complies with the established conditions.
LifeMiles members will receive 2 (two) accrual transactions on their account statement: (A) 1 (one) for the accrual of LifeMiles (1X) that is normally awarded through LifeMiles Hotels depending on the chosen hotel, detailed in confirmation email. (B) 1 (one) credit for the 100% Miles of normally awarded through LifeMiles Hotels (2X), detailed in confirmation email.
Quick Thoughts
Keep in mind that like all 3rd party / online travel agency bookings, you will not earn hotel points or elite night credits (and you likely won't get elite benefits) since you will not be booking directly with the chain. That said, if you're booking an independent / boutique property, the mileage payout here can be significant.
As an example, the rebate here at the Laguardia Plaza Hotel would be a solid deal at 16,400 miles (or 18,400 miles if you are a LifeMiles credit card holder or elite member) on a $359 stay. If you valued the miles at $0.01 each, that's like a $164 rebate — and if you valued the miles at something more like 1.5cpm, the rebate would be approaching $300. That looks like a great deal on the surface.
However, keep in mind that you'd better search around and make sure that you're getting a good price. That same night at the Laguardia Plaza Hotel could be booked as cheaply as $140-$150 through other sites.
I did verify the Trivago price above, which came to exactly $187 with tax. Compared to the $415.57 total when booking that room through LifeMiles Hotels, you'd be paying about market rate for the bonus miles in that case (1.39cpm, which is a frequent sale price for Avianca LifeMiles). I therefore wouldn't probably book that one through LifeMiles Hotels.
However, there's always the chance that the stars could align in the right set of circumstances, so it's worth taking a look if you've got upcoming bookings to make and you don't care about elite credit / benefits.
H/T: Award Wallet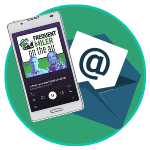 Want to learn more about miles and points?
Subscribe to email updates
 or check out 
our podcast
 on your favorite podcast platform.