Last week, we published a quick deal for an incredible mistake fare from the Maldives to New York for just $101 on Emirates. Routes were also available to Europe from $65 one-way and you could add stopovers for a nominal amount more. We later discovered that the fare worked round trip to New York for just $142 and also to many additional cities, so we posted an update. In our subsequent post asking "Will Emirates Honor the Maldives mistake fare?", I said that I view mistake fares like refundable lottery tickets: if I lose, I get my money back. If I win, I get the jackpot. Well, if you got in on this sale, today you hit the jackpot: Emirates is honoring the Maldives tickets.
Many readers have commented on those previous posts linked above to say that Emirates reached out today via phone or email. One reader shared the contents of the email with us (Thanks, Mark!):
As you can see, Emirates is reissuing previously-cancelled tickets. Many people have reported receiving phone calls from Emirates advising them that their bookings are being reinstated. Reports elsewhere on the Internet indicate that you can call Emirates directly if your booking has not yet been reinstated and their phone agents should be able to re-issue your ticket. You may also need to call to select seats as your previous seat selections were likely lost if Emirates had previously cancelled your booking. The phone number is 1-800-777-3999.
If you would prefer, I believe they are alternatively offering a refund. Congratulations to those who got in on this incredible fare! If you missed this one but would like to stay in the loop for future deals, be sure to subscribe to our instant notifications so that you receive an email as soon as we post.
For those wondering if you could skip a segment or two and pick up your itinerary later, the answer is almost always no with major carriers. For example, if you booked a round trip from the Maldives to New York and intended to skip the Maldives-New York segments and just take the "return" from New York to the Maldives, that likely won't work. In 99% of cases with major carriers, if you skip a segment, the rest of your itinerary will be canceled. You'll need to get to the Maldives via money or miles to start.
If you're thinking about where to stay on your trip, I included some pictures from my stay at the Sheraton Maldives in the previous posts. Alternatively, the Conrad Maldives (pictured at the top of this post) costs 95,000 points per night for a standard room. Combining the sign up bonus on the Citi Hilton Reserve with the limited-time  100,000-point sign up bonus on the Amex Hilton Honors Surpass (this sign up offer has expired. See our Best Offers page for the best current offer) card would get you a total of 3 free nights after meeting the minimum spend for sign up bonuses on each card. By points pooling with others, you could even get another night or two with a little help from your friends. If your stay is between June 1st and September 5th and you are a Hyatt Credit Card holder, you could get 10% of the points back if you book an award stay at the Park Hyatt Maldives (make sure to register prior to your stay at the link in that post). There are a lot of great properties form which to choose — best of luck and enjoy your trip (and cheap return!).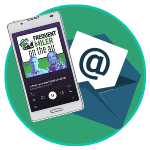 Want to learn more about miles and points?
Subscribe to email updates
 or check out 
our podcast
 on your favorite podcast platform.