For a number of years now, I've been using Delta credit cards to manufacture elite status for my wife and me.  I used to manufacture enough spend to get my wife to top tier Diamond status while I was satisfied with near-top-tier Platinum status. In recent years, though, Delta has added valuable benefits to their Diamond tier and so I stepped up my ms game to get both of us to Diamond.  For background, please see: Pushing the envelope on earning Delta elite status through spend.
Sadly, if a new rumor is true, our Diamond days may be numbered…
Renés Points says that Delta plans to change their credit card MQD waiver for Medallion year 2019 (MQD's earned in 2018).  Currently, a cardholder can avoid Delta's Medallion Qualifying Dollars (MQD) requirement by spending $25,000 in a calendar year across one or more Delta branded credit cards  René says that Delta is planning to cap the waiver at Platinum status.  That is, the waiver will let you earn Silver, Gold, or Platinum status without meeting Delta's spend requirements, but it won't help at all towards achieving Diamond status.  Ouch!
Let's review Delta's elite status requirements:
To reach SILVER, you will need 25,000 MQMs or 30 MQSs and $3,000 MQD.
To reach GOLD, you will need 50,000 MQMs or 60 MQSs and $6,000 MQDs.
To reach PLATINUM, you will need 75,000 MQMs or 100 MQSs and $9,000 MQDs.
To reach DIAMOND, you will need 125,000 MQMs or 140 MQSs and $15,000 MQDs.
The MQM (Medallion Qualification Miles) requirement can be met entirely through credit card spend, all the way up to Diamond status.  I've been doing exactly that for years now.  The MQD requirement currently can be met by spending $25K on Delta credit cards.  That's been a piece of cake.
If René is right about the upcoming changes, though, it will be impossible to manufacture Diamond status.  Even if a person earns 125,000 MQMs, or more, they won't get Diamond status unless they spend $15K that year with Delta.  That's a huge hurdle.
Back to Platinum
Status earned this year for 2018 is safe, but next year it is unlikely I'll be able to get my wife or me to Diamond status if the MQD waiver is capped.  It is extremely unlikely that either of us will spend $15,000 with Delta.  That means that we'll lose the following benefits as of Feb 1 2019:
3 Choice Benefits: Particularly painful will be the loss of Global Upgrade Certificates.  We'll also miss the ability to bring guests into SkyClubs, but we'll continue to have access ourselves through Delta Reserve or Amex Platinum cards.
Free CLEAR: Clear membership lets you skip the first part of the airport security line.  In other words, with CLEAR (where available) you don't have to line up to show your ID and boarding pass.  As Diamond Elites my wife and I signed up for CLEAR for free.  The standard price for lower level elites is $79 per year.  Will we pay it?  Probably not.
Higher priority complementary upgrades: We will still get 4 regional upgrade certificates each year as a Platinum Choice Benefit and can use those to skip to the front of the line for regional upgrades.  But, when we don't use upgrade certificates our chance of upgrades will be much lower.
Non-promised Benefits: At hub airports, Delta watches out for their Diamond members to help make sure that they'll make their connections. Sometimes they'll even drive a Diamond member across the tarmac, in a Porsche, to their next flight.  That hasn't happened yet to either of us, but it has been nice to know that someone's watching out for us.  Similarly, Delta seems more likely to bend the rules for Diamond elites.  At times, this can be huge.
All of that said, Platinum status is still pretty darn useful.  Here are some of my favorite perks:
Free Award Changes: You can change or cancel an award for free up to 72 hours prior to departure.  I use this benefit all the time.  When I see a hard to get saver level award I'll book it just in case it works for me.  A great example is how I booked Delta One Suites for the 3 of us (my son included) for next May.  I hope that we'll be able to take that flight, but I'm not 100% sure.  The ability to change or cancel these awards without penalty is huge.
Complementary upgrades 5 days before departure: Sure, it will be far less likely to happen, but it's great when it does.
Comfort+ upgrade at ticketing: Immediately after booking an economy flight, Delta "upgrades" Platinum and Diamond elites to Comfort+.  This way it is sometimes possible for a couple (or family) to sit together in Comfort+.
A bummer, but…
I'm still hoping that the rumor isn't true or that Delta will back off this change, but I don't think that's likely.  MQD requirements were established from the get-go to make sure that Delta's highest paying customers get rewarded the most.  They didn't like the idea of people booking heavily discounted long distance flights in order to get status.  After all, why should a person who flies to Asia and back for $400 get more rewards than a person who spends $1200 to fly first class across the US?  They shouldn't, but for many years they did.  The MQD requirement was designed to change that, but the credit card waiver made it easy to circumvent.  It makes perfect sense to me (even if I don't like it!) that Delta has chosen to follow United's lead and cap the MQD waiver so that top tier status is truly just for their highest paying customers.
For me, the waiver cap will mean much less required spend each year since I'll then target Platinum status rather than Diamond status.  Diamond status requires 125,000 MQMs whereas Platinum status requires 75,000.  That's a 50K MQM difference.  That's $110,000 less credit card spend I'll have to do ($60K spend on the Delta Reserve card generates 30K MQMs and $50K spend on the Delta Platinum card generates 20K MQMs).  If I were to generate the same amount of spend on a 2% cash back card, I'd get $2,200 cash back.  That would go a long way towards making up for the loss of upgrade certificates, CLEAR, etc.  On the other hand, I'd also earn 160,000 fewer Delta SkyMiles so it's not as big of a win as it sounds.
For details about manufacturing Delta status please see: Pushing the envelope on earning Delta elite status through spend.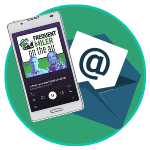 Want to learn more about miles and points?
Subscribe to email updates
 or check out 
our podcast
 on your favorite podcast platform.