Over the weekend, we published an update to this post about Chase pre-qualified offers. In short, many more people were seeing pre-qualified black-star offers in a different place in their accounts (under "Credit Cards" in the desktop browser or under "Open an account–>Credit cards" in the app). When those offers include a set APR (that is to say not a range like 18.24%-25.24% but a set number like 22.24%), they have been known to bypass 5/24. That doesn't mean automatic approval, just that it is possible to be approved for those offers when over 5/24 (and I'd say that anecdotally, it seems that approval has been more likely than not when seeing a set APR). However, it gets a bit more interesting: some folks figured out a pattern and have thus discovered links to set-APR offers on many Chase cards. I don't know whether or not these offers will actually bypass 5/24. It is important to note that these links were likely not intended to be public. There is therefore certainly some risk in applying and we recommend caution and considering the risk for yourself before applying.
In Greg's post, Why Chase shutdowns have increased and how to avoid them, he notes that, anecdotally, applying for a new Chase credit card can sometimes be a trigger that causes Chase to evaluate your overall behavior (applications with other banks, spending patterns, etc). In some cases, that may increase the likelihood of a shut down.
In this case, the unknown origin of the links may increase the likelihood of account review further. Chase tends to be less aggressive than Amex in terms of shut down for leaked application links, but we just don't know how they'll handle applications through these links and therefore urge caution. Still, after contemplation, it seemed that the proper thing to do is to notify readers that these links exist and allow you to evaluate risk and make your own decisions.
Here is a link to the Ink Business Preferred 160K Offer:
And here is the Sapphire Preferred 70K offer:
If you're interested in other Chase cards, reader Zz at Doctor of Credit supplied the information last night about how to populate offers for other cards.
Again, the commenter supplying the codes above cautioned twice that he/she thinks these are risky and they certainly may be. On the other hand, we've seen non-public Chase links work in the past. Examples that come to mind are so-called "zombie links" that have existed for some cards after they were discontinued — for example, when the Chase Ritz-Carlton card, the Chase IHG Rewards Club Classic card, and Fairmont credit cards were discontinued, there were non-public links that continued in some cases days beyond the date when application links were pulled from Chase's site. In those instances, I don't recall shutdown stories. However, in the 2019 environment, it would be prudent to think before leaping. If your other activity is relatively mild (i.e. you're not applying for tons of cards with other banks and MSing large numbers on Chase cards), my gut instinct is that you may be OK. Whether or not you want to risk your portfolio of Chase cards on a gut instinct is for you to decide. In my case, I don't think I will use these links to apply as I don't feel like the long-term risk is worth the short-term reward in my shoes. YMMV.
H/T: reddit user JonLuca via Doctor of Credit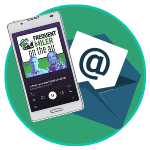 Want to learn more about miles and points?
Subscribe to email updates
 or check out 
our podcast
 on your favorite podcast platform.