Update 2/8/2021: More people have reported finding offers that bypass 5/24. It's worth checking yourself!
Chase's 5/24 Rule
: With most Chase credit cards, Chase will not approve your application if you have opened 5 or more cards with any bank in the past 24 months.
---
To determine your 5/24 status, see:
Easy Ways to Count Your 5/24 Status
. The easiest option is to track all of your cards for free with
Travel Freely
.
---
In the time since Chase instituted the 5/24 rule, there have been various opportunities (some which have come and gone) to get around the inability to be approved if you've opened 5 or more new credit cards with any bank in the past 24 months. One of those opportunities has been through pre-selected offers that show up under the "Just for you" section of your Chase online account with a green star. Reports have since come in that offers with a black star also bypass 5/24 — and in some cases, people have even been approved for more than one card.
The reports thus far indicate offers for business cards showing up under personal account logins. You'll find these offers when you log in to your personal Chase account and click either "Just for you" or "Credit cards" in the left menu bar.
Offers on the following page with a green star or black star have been known to bypass 5/24.  These offers will be for specific cards / standard new card bonuses (i.e. 75K Ultimate Rewards after $7,500 spend in the first 3 months on the Ink Business Cash, etc). Another key in knowing that these are pre-approved offers is if they show up with a fixed APR rather than a range as a fixed APR typically indicates that an offer has been targeted to you.
Most people reported that the offers disappeared after applying for one card. However, there have been a few reports of the offers remaining and then being approved for a second new account. I'd recommend exercising some caution on that (See: Why Chase shutdowns have increased and how to avoid them) — two applications in close proximity appears to be one of the triggers that has led to some shut downs. That said, others have surely opened two accounts within 30 days without issue, so YMMV.
The reports I've seen for multiple starred offers have all been offers for business cards. Again, these business card offers have only been appearing in personal Chase logins, so log in to your personal account and take a look.
Applying for Business Credit Cards:
You must have a business to apply, but even a simple sole proprietorship will work. It's likely that you have a business even if you don't realize it.
---
More:

You must have a business (but you probably do): In order to sign up for a business credit card, you must have a business. That said, it's common for people to have businesses without realizing it. If you sell items at a yard sale or on eBay, for example, then you have a business. Similar examples include: consulting, writing (e.g. blog authorship, planning your first novel, etc.), handyman services, owning rental property, renting on airbnb, driving for Uber or Lyft, etc. In any of these cases, your business is considered a Sole Proprietorship unless you form a corporation of some sort.

---

When you apply for a business credit card as a sole proprietor, you can use your own name as your business name, use your own address and phone as the business' address and phone, and your social security number as the business' Tax ID / EIN. Alternatively, you can get a proper Tax ID / EIN from the IRS for free, in about a minute, through this website.

---

Is it OK to use business cards for personal expenses? Anecdotally, almost everyone I know uses business cards for personal expenses. That said, the terms in most business card applications state that you should use the card only for business use. Also, some consumer credit card protections do not apply to business cards. My advice: don't use the card for personal expenses if you're not comfortable doing so.
---
H/T: Doctor of Credit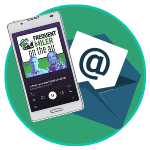 Want to learn more about miles and points?
Subscribe to email updates
 or check out 
our podcast
 on your favorite podcast platform.