Last month, I traveled to Europe to take up Wyndham on their 15K-per-night mansion-like estate. For the ride home, I booked a ticket on Tap Air Portugal. Several months ago, TAP was offering flights from Oslo to Boston or New York by way of Lisbon for just $408 one-way in business class. At the time, I still had a 50% pay-with-points rebate on my Business Platinum card (since expired), so I used a net ~20,000 Membership Rewards points each to book the trip home in business class. We did a stopover for a few days in Lisbon — which was great.
When we went to airport check-in, things started off on the wrong foot as they told us that our seats had been changed because of an equipment swap. Back when I posted about the TAP Portugal business class sale, I had noted that there appeared to be two seat maps on the route — one with lie-flat seats on planes leased from Azul that looked like this:
And the other with older angle-flat seats. There were two seat maps
They told us that there were no seats 3E and 3F on the plane we were taking. I wasn't too excited about that and asked if there was a way to switch to a different flight or stay an extra day. The agent told me that it would probably be the same configuration the next day. I asked if it was still a flat-bed seat (knowing that seat type is not guaranteed and I had little recourse whatever the seat may have been). She got on the phone to ask someone and told me, "Yes, it's a type of flat bed seat". I took that to mean angle-flat for sure and went off to the lounge bummed. You win some and you lose some — at least I'd be earning ~11K Aeroplan miles on the flight…
The lounge wasn't bad. It's newly refurbished.
The color scheme was bright and there was enough food and drink. I even finally got a chance to try a pastel de nata.
When we got on board, our disappointment disappeared. Turns out it was a type of flat bed after all – TAP Air Portugal's new business class. While I knew this was scheduled to be put in place by the fall, I was pleasantly surprised to find it was indeed on this flight.
The seats were nice and everything looked new.
There was a cute amenity kit. I've got one of these unopened that I'll be bringing to give away during my presentation at FTU Advanced in a couple of weeks.
Unfortunately, I was initially told that they were out of the meal I wanted by the time they came to take my order. I suggest sitting toward the front of the plane if you want to make sure you get your choice.
When they got to us, they only had 1 pasta left and they had the codfish. Neither of us typically eat fish, so I let my wife have the pasta and I passed on the meal initially. A little while later, they found a beef pie for me after all. It was surprisingly good. The catering wasn't mind-blowing, but it was better than I might have expected given the price of a ticket. There was a heavy focus on Portuguese wine, with many types available.
There were fruits and bread served before we got to Boston as well. We certainly didn't get off the plane hungry.
Bottom line
This wasn't the most luxurious way to get between Europe and the US, but it sure wasn't bad. The seats go completely flat and while not the most comfortable I've ever experienced, I was able to get a nap in during the flight. While the $408 fares have long since disappeared, TAP has run a number of sales for much less than its competitors. While customer service wasn't quite as attentive as other airlines, the seats, food, and wine certainly weren't bad. I'd fly TAP Air Portugal again.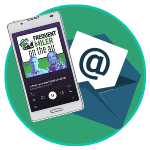 Want to learn more about miles and points?
Subscribe to email updates
 or check out 
our podcast
 on your favorite podcast platform.