This morning, Greg wrote about planning your Chase application strategy (See: The best Chase cards that ARE subject to 5/24 rule). A few months ago, standing on the cusp of 5/24, my wife opened two of those cards — two Southwest Airlines credit cards — in order to earn herself a Southwest Companion Pass with her final Chase slots for the next couple of years. Should that be everyone's strategy?
Here's what really prompted the title question: Greg also recently posted the latest update in our series about Ben, a well-informed newbie, and his journey opening his first rewards cards (See: 600,000 points and well under 5/24). In response to Ben's growing portfolio of cards, a reader asked:
I am curious why the Southwest personal and business cards were not included Greg because you can earn a Companion pass for the remainder of this year and all of next which is a valuable asset by getting those cards. What are your thoughts on working those in and what would you replace?
I totally agree that the Companion Pass is a great value. In fact, I've often said that in my opinion it's the best deal in domestic travel.
However, not everyone lives near an airport that's well served by Southwest (my parents live 10 minutes from their nearest airport, but about 2.5hrs from the nearest airport served by Southwest). Not everyone enjoys the open seating policy (my wife hates not knowing where we'll sit). Not everyone travels in pairs (I've traveled alone to FTU events a number of times in the past year). Further, if you travel for work regularly enough to qualify for elite status, you may prefer flying on the airline with which you've earned those benefits (Greg's got Delta Diamond status and has gotten many upgrades over the years). Some people just won't travel domestically often enough for it to make sense, or they live near an airport that often has cheap economy fares to the places they'd like to go. In a nutshell, Southwest isn't for everyone. Personally, I rarely ever fly domestically on anyone other than Southwest thanks in part to the Companion Pass, but the relative value to each person can vary.
I think there are plenty of good reasons not to go after the Southwest Companion Pass. And if you're not going to try for the Southwest Companion Pass, it's not a good choice to open the Southwest cards. Even if you might fly Southwest now and then, it would be more worthwhile to focus on Ultimate Rewards cards. They are also subject to 5/24 and Ultimate Rewards points could transfer to Southwest if you really wanted to book a Southwest flight on points. You'd be better off focusing on the 80K signup bonus for the Chase Ink Business Preferred or the 65K current bonus on the Chase Sapphire Preferred or the 55K on the Chase Sapphire Reserve. If you finish with those, I think the earning potential and no-annual-fee of a Chase Ink Cash or Chase Freedom / Freedom Unlimited make them more valuable to have in your wallet than a Southwest card in the long run.
Since the Southwest cards earn 1x on non-Southwest purchases and each point is only worth about 1.6 cents towards Wanna Get Away fares, it wouldn't make sense to open these cards and spend on them regularly in most situations. So while I agree that the Companion Pass is an incredibly valuable benefit that I use frequently, I think that beauty is in the eye of the beholder — the Southwest Companion Pass just isn't for everyone.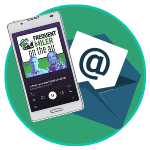 Want to learn more about miles and points?
Subscribe to email updates
 or check out 
our podcast
 on your favorite podcast platform.