When the Capital One Venture X card launched a couple of years ago, one of the reasons it was so popular was that even though it has a $395 annual fee, it came with a $300 travel credit that was easy to use.
The credit wasn't quite as flexible as the Chase Sapphire Reserve card's $300 travel benefit as that one gives you statement credits for each purchase that codes as travel up to that $300 limit. The Venture X travel credit on the other hand only worked for travel booked through the Capital One travel portal, giving a statement credit within a week of that charge hitting your account.
I said it was easy to use the Venture X's credit though because if you booked a refundable hotel stay, got the $300 statement credit and subsequently needed to cancel that stay for one reason or another, you'd be refunded for the hotel stay but the $300 statement credit would remain on your account, effectively letting you cash out the benefit.
The sad news is that going forward that's no longer the case.
The change that Capital One has made is presumably to eliminate this opportunity for gaming the travel credit. The way they've done that is that the $300 credit will no longer be applied as a statement credit but will instead be given as a discount when booking. If you subsequently cancel that booking you'll get the travel credit back to use again, but it does mean you can't cash out the $300 like you could before.
Here's how Capital One is describing the new redemption process:
Eligible Venture X primary account holders receive a $300 annual Capital One Travel credit available to use for bookings through Capital One Travel.

To use your credit, select the option to apply it at checkout when you're ready to make your next purchase through Capital One Travel. The credit may be used in whole for a single purchase or in part over multiple purchases. You can view your annual travel credit and any other travel credits by navigating to My Travel Credits and Offers within Capital One Travel.

Each annual credit will expire on the next account open date anniversary. If the purchase using the credit is canceled, the credit will be restored if it is not expired. Rewards will not be earned on the credit. Your Venture X card account must be open and in good standing to receive or use the Credit.
Unfortunately we've been caught up in this. My wife has two Venture X cards (one via a new application, one via an upgrade offer) and we've only used the travel credit on one account so far this year. We'd always gotten an error when trying to book travel through the portal on the other account and so hadn't used the $300 credit yet with the card renewal coming up sometime soon. I'd procrastinated getting this resolved, so now we'll have to use it towards $300 of actual travel through the portal. That's disappointing because we don't have any flights we need to pay for and booking hotel stays through the portal means we won't be eligible for hotel elite status benefits, earning points, getting cashback/rewards through a shopping portal, etc. I guess we'll just have to find some way to use the travel credit as Capital One would've originally intended which is fair enough from their perspective, but disappointing nonetheless.
It does mean though that with them making the travel credit harder to use, we'll likely cancel or downgrade both cards at renewal rather than keeping either of them open. It'll be interesting to see if many other Venture X cardholders do the same thing.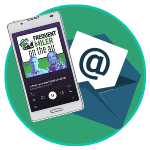 Want to learn more about miles and points?
Subscribe to email updates
 or check out 
our podcast
 on your favorite podcast platform.