Miraval is a brand of wellness resort that falls under the World of Hyatt umbrella, though stays at Miraval properties are unlike other Hyatt award stays in that cost far more than a typical Hyatt stay (either in terms of the required points or the cash rate). However, a hot reader tip landed my wife an enjoyable day at Miraval Berkshires a few months ago. Miraval offers "Day Spa" packages — and while far from cheap, they are a pretty solid deal that we'll probably pursue again in the future.
Miraval award stays
Before getting into Day Spa Packages, for those unfamiliar, it is worth mentioning that Miraval properties are bookable with World of Hyatt points, but they have a totally separate award chart. There are three Miraval properties (Miraval Berkshires in Western Massachusetts, Miraval Austin, and Miraval Arizona in Tucson). Here are the award rates:
As you can see, a standard room at single occupancy costs 40K to 50K per night. At double occupancy, you might pay as much as 72K points per night. Those prices are pretty astronomical given the value of Hyatt points, but you have to consider that these properties often cost in the vicinity of $1500 per night (or more) for double occupancy.
Also worth noting is that when you stay overnight, you get a $175 resort credit per person per award night, gourmet cuisine, freshly prepared snacks and beverages, and an abundance of complimentary wellness activities, lectures, fitness classes and more.
Hyatt has occasionally run a buy one, get one sale on Miraval stays, but we haven't seen that in a while. In the absence of that, because of the high award prices, I had been hesitant to book a Miraval — until I heard about the Day Spa packages.
Miraval Day Spa packages
Miraval offers Day Spa packages at all three locations. Prices vary a bit, as do the inclusions at each, but generally speaking a Day Spa package includes a credit toward spa services, access to the spa from 8:30am to 5pm, ability to book free activities or paid activities during those hours, a light lunch, and unlimited smoothies, juices, and coffees.
Below you'll find more details for each location. Note that costs are per person.
Miraval Berkshires
Cost per person:

$399 Monday-Thursday
$449 Friday & Sunday
$499 Saturday

Inclusions:

$210 resort credit per person to use toward private sessions with a Miraval specialist, fee-based activities, like equine & culinary, or spa services at the Life in Balance Spa
Welcome tote bag and reusable Miraval water bottle upon arrival
Gourmet lunch in our Harvest Moon (Full breakfast & dinner service is available at Harvest Moon or 1894 at an additional cost)
Enjoy complimentary smoothies, snacks, and specialty coffee drinks at The Roost from 8:30 am – 5:00 pm
Unlimited participation in complimentary yoga, meditation, fitness classes, and wellness lectures until 5:00 pm.
Additional spa services and fee-based activities above and beyond your resort credit can be reserved at an additional cost.
Full access to Miraval's extensive resort amenities, including the Body Mindfulness Center and the Life in Balance Spa, with saunas, hot tubs, and more than 100 treatments
Special Day Pass & Dinner Offer: Stay later and enjoy our 1894 Restaurant Experience located in the Wyndhurst Mansion on Thursday – Saturday. Pricing is $499 per person. Make your reservations with an Experience Planner during the booking process.
All gratuities included and resort amenity charge
Miraval Austin
Cost per person: $509 (possibly for September 2023 only)
Inclusions:

$250 resort credit per person to spend on any private session with a Miraval specialist, fee-based activity, like equine & culinary, or spa service
Welcome tote bag and reusable Miraval water bottle upon arrival
Gourmet lunch in our Hilltop Crossings Kitchen
Enjoy complimentary smoothies and the coffee bar from 8:30 AM at the Nest.
Full breakfast service is available at an additional cost
Unlimited participation in daily yoga, meditation, fitness classes, and wellness lectures until 5:00 PM
Dinner service is available at an additional cost
Full access to Miraval's extensive resort amenities including the Body Mindfulness Center and the Life in Balance Spa, with saunas, hot tubs, and more than 100 treatments
All gratuities included and resort amenity charge
Miraval Arizona
Cost per person:

$369 Monday-Thursday
$419 Friday-Sunday

Inclusions:

Resort credit to spend on your choice of spa services, activities, and private sessions. (Note: The website does not indicate how much spa credit you will receive)
Welcome sling bag and reusable Miraval water bottle Gourmet lunch in our Cactus Flower Restaurant.
Unlimited access to outback hiking, group fitness classes, group photography classes, challenge course activities, and climbing wall.
All meals, snacks, smoothies and non-alcoholic beverages until 5:00PM.
Complimentary guest parking.
Unlimited participation in wellness lectures and daily yoga, fitness, and meditation classes.
Full access to Miraval Arizona's extensive resort amenities, including The Body Mindfulness Center and The Life in Balance Spa, home to saunas, hot tubs, and more than 100 treatments.
All gratuities included.
Restaurant & Bar Service is not available for day spa guests after 5:00 PM.
Getting decent value with the Day Spa package
I booked a day spa package for my wife for her birthday a couple of months ago and the whole thing worked out quite well. This all came to be thanks to a great reader tip that I picked up at FTU DC back in early May.
Any of these packages are a pretty good deal on the surface. I'm not sure how much resort credit you get at Miraval Arizona, but at $210 in the Berkshires or $250 at Miraval Austin, you're effectively getting a fair amount of your payment applied to a spa service.
At least at the Miraval Berkshires location in Massachusetts, there are a number of of 50-minute treatments that cost exactly $210 (See the spa menu for Miraval Berkshires here). Free activities included things like yoga, fundamentals of stand up paddle boarding, meditation classes, and some Pilates. Activities with an additional fee included things like a pottery class or equine experience, which were about $100 additional. Archery was less, beekeeping was more (there was quite a bit of variance). See the activities schedule for Miraval Berkshires here as an example and Greg's Bottom Line Review from an overnight stay for more detail on daily activities. At a base level, on a weekday, $400 can get you a 50-minute massage or facial and use of the spa for the day, including free lunch, free smoothies and juices, and numerous free classes that could be booked.
That's probably not an amazing value when compared against a spa day at your local spa, though when compared to paying 40-50K points for single occupancy for the night (or the ~$800+ cash rate) or 65K points / ~$1500 for double occupancy, it seems like a potentially nice option.
But spicing things up a bit further is the fine print: On the Miraval Day Packages page, the fine print notes that Spa Finder Gift Cards of up to $500 are redeemable with the Day Spa Package. This was the part of the reader tip that really perked up my ears. There are pretty frequently opportunities to get 20% off on Spa Finder gift cards, and every now and then we see a deal for 30% off from places like Walmart or Costco (we actually had several at home that had been sitting in a gift card container for years thanks to Amazon Black Friday deals that were even better). If you're able to get cards at 30% off, that's like paying $280 for that same weekday package at Miraval Berkshires (or even less in Austin!) for a spa treatment and all of the other perks of a spa day. Again, that isn't cheap, but to me it was a reasonable splurge for my wife's birthday.
I should note that I provided a credit card number over the phone and they immediately charged a 100% deposit for the cost of the package, but my wife had no problem using multiple Spa Finder Gift Cards toward the balance at check-out in the afternoon (and they refunded my card). She booked a few paid treatments, so we used several hundred dollars worth of Spa Finder gift cards without issue.
The booking experience
Booking a day spa package wasn't quite as simple as making a reservation online, but neither was it difficult. The web page says to email the property to book. I received an automatic email response saying that someone would get back to me within four days, but in reality I received a response within a couple of hours that ultimately said that I had to call 1-800-232-3969 to book as they can not process credit card information through email (not sure why the website says to email them . . . ).
Over the phone, I simply had to check on availability for the date I wanted and then pay the deposit (which was 100% of the package cost — $399 for a weekday in my case). I did need to choose a specific type of spa service for my wife from the spa menu because that would be with a dedicated therapist and as such a reservation was required in advance. That said, packages can be changed or cancelled up to 24hrs in advance (and we did change things a few days in advance), so it was easy for my wife to change the selected spa service later.
I want to mention that I provided my wife's World of Hyatt number during the booking process. I was trying to keep things a surprise because it was for her birthday, but I noticed that the reservation did show up in her World of Hyatt app, so keep that in mind. My wife doesn't actually use the Hyatt app on her phone (I have her account logged in on a secondary phone), so this wasn't an issue for us but it could be for others. She didn't earn any World of Hyatt points on the spend.
The phone agent would have been happy to help me book the various classes and activities they offer so that everything could be scheduled right away. However, activities could easily be booked online with a link and passcode they provided via email (though your best bet is to reserve those as soon as you know what you want since some activities do fill up).
My wife ended up booking a few paid spa services, including an 80-minute massage. However, she later decided to change the date and I dragged my feet on calling to change it until a few days in advance (I don't advise this). When I called to change, I was clear that she only wanted to change dates if all of her desired services were available on the alternate date. The phone agent had assured me that everything was available to change and that she would process it and I would receive an email — but a day later they reached out as it turned out that the 80-minute service wasn't available, but they went ahead and switched days and downgraded it to a 50-minute service because the only available time slot before 5pm was something like 4pm-4:50pm. The short version of the story from there is that the spa graciously extended the service to the full 80 minutes even though it kept her there a bit past 5pm. They couldn't confirm that until the day of arrival, but I was glad that they did the right thing. I include this part of the story to say that if you're going to change something, be extra sure that what you want is available on the date to which you are changing. The reservation staff was very apologetic and gave me the impression that this type of mistake isn't common.
The good news is that it was indeed relatively easy to change things, you're just at the mercy of the time slots they have available.
The Day Spa experience
Unfortunately, a lot of the areas at Miraval are meant to be phone-free, and my wife reports that it wasn't always clear where one is allowed to use a phone and where they aren't, so she didn't get any pictures of the property, but Greg has done a previous Bottom Line Review, so see his review for visuals.
That said, she reported very positive experiences from check-in to her spa services. She particularly enjoyed the relaxation room — while she said it wasn't quite the same as the Grand Hotel Victoria in Lake Como, it was quite a relaxing experience.
I've heard mixed reviews from others on spa services at Miraval properties, and I suspect that a lot depends on the therapist you get. I would say that my wife doesn't impress easily when it comes to a massage. She had a really top notch massage therapist for years (who eventually moved on to famous clients who probably paid a lot more), so while my wife enjoys a good massage, she notices pretty quickly when one isn't so good. She walked out of Miraval Berkshires pretty satisfied with the services, which said to me that they had to be pretty good.
She also enjoyed the fact that there is no tipping or hard upselling of products, so everything was seamless and relaxing. She really enjoyed some of the food and had both a smoothie and coffee and an overall good, relaxing day.
Our cheap alternative to staying at Miraval
I'm personally not into massage services and Miraval properties are adults-only, so we actually stayed at the Holiday Inn Club Vacations Oak n Spruce Resort Berkshires. It isn't particularly nice, but it's less than 6 miles away from Miraval and a 2-bedroom villa was available using a 40K IHG Free Night Certificate that comes with my old (no-longer-available) IHG Select credit card (which only has a $49 annual fee).
When I say that it isn't very nice, I mean that it shows a lot of wear and isn't fancy by any stretch. It is a Club Vacations property, so it doesn't have breakfast. However, it had a pool and a mini golf course and an arcade, which was plenty to keep my kids busy while my wife enjoyed her day at the spa. There are other affordable hotels in the area that are probably a bit nicer, but from a space perspective, we were happy with the 2-bedroom option at this place and it had everything I needed to entertain my kids. I would have been disappointed with some of the grounds upkeep if I paid paid the $265 + tax cash rate on the date I booked, but for a free night certificate from a $49 credit card I was very satisfied.
Bottom line
Miraval properties have Day Spa packages that can be much more reasonable than the cost of overnight stays. While I know that the Day Spa package won't appeal to everyone and the prices won't be competitive with the cost of spa days in cheaper places, they can be a splurge worth keeping in mind if you live within a drivable distance of a Miraval property (or will be staying near one). My wife said that she would absolutely go again, so I'll be keeping my eye out this fall for gift card opportunities that could drop the price to a more affordable splurge.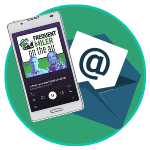 Want to learn more about miles and points?
Subscribe to email updates
 or check out 
our podcast
 on your favorite podcast platform.