Yesterday we published "FARE WAR: Business class to Europe under $2k wide open cities and dates!" We found those great fares while I was preparing this post.  In this post I'll show you how I stumbled upon $2,000 business class fares to Europe, and how you can do the same…
Step 1: Browse to Google Flights
Step 2: Enter your starting city, preferred travel dates, and class of service
Do not (yet) enter your preferred destination.  In general, flights or trains between European cities are cheap, so the first step is to get to Europe at all.
I want to find summer business class flights to Europe from my hope airport (Detroit), so I select Business Class, Detroit, and my preferred starting and ending dates:
If you live close to multiple airports, press the plus sign after entering your primary airport and select the other area airports that you can fly from.
Step 3: Narrow your destination
If you scroll down a bit, you should now see "Discover destinations".  I'll select Europe:
Step 4: Explore Destinations
After selecting a region ("Places"), above, you should see a destination map:
Click the "Explore destinations" link at the bottom, left of the map.
Step 5: Filter your view
A row of filter options should now be along the top of the map.  I like to filter by price:
I can now see that I can fly business class to London England, or to Aberdeen Scotland for less than $2,200.
Step 6: Try different dates
If your dates are at all flexible, try different combinations of dates.  For example, by changing the dates, I found that Paris may be another great option:
Step 7: Backup and let Google suggest destinations
The Explore Map is far from perfect.  So, use your browser back button to exit the Explore Map and to return to Google Flights.  Take a look at the suggested destinations around the Explore Map:
Note that Amsterdam now shows up as another possible destination for less than $2,000!
Step 8: Broaden your date search
Above the suggested destinations, you can change from specific dates to any dates within a particular month.  I'm going to look at 1 week trips in July:
Now when I look at suggested destinations I see that Rome is also available for under $2,000!
And, it gets better.  Click on Rome and select "Show Flights".  Now I see not just that specific flight to Rome, but also similarly priced flights to other parts of Italy show up in a little map on the right!
Click the Explore Destinations Map to see more detail:
Wow!  Now I see $2K business class flights, not just to Rome, but also to Bologna, Naples, Palermo, and (slightly more expensive) Malta!
Not just Detroit
In response to reader requests, I used the same techniques shown above to find summertime $2K-ish business class flights to Europe from Oakland, Denver, Orlando, and more.  See the comments of our fare war post for details.
Not just Europe. Not just business class.
Obviously you can use the techniques presented above to find great fares in any class of service to just about anywhere in the world.  Google Flights isn't perfect: it won't find every possible fare, but it is fast and easy.
Beware the changed final price
One of the downsides of Google Flights is that it achieves it super speed by caching prices as it finds them.  As a result, when prices are changing rapidly (as they often do during fare wars!), you may see one price at first, but then a completely different price once you've selected particular flights.
For example, I found a $2K flight to London that I wanted to book, but found that the price had jumped considerably (to $3,268!) once I selected my outbound and return legs:
When that happens, it's necessary to try again.  Or, switch to a slower, but more robust tool like ITA Matrix.
Your Mileage May Vary
Of course I was lucky to have stumbled upon a business class fare war when I started the search described above.  When you try this, there might not be any good prices that meet your criteria.  If that happens, it may be time to use your airline miles instead.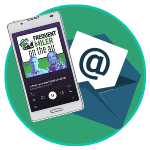 Want to learn more about miles and points?
Subscribe to email updates
 or check out 
our podcast
 on your favorite podcast platform.