The post "The Games We Play," outlines some of the top tools for earning more points & miles, for getting more out of our points & miles, for saving money, and getting elite perks for less.  This post lists the tools we use to help us achieve these goals.
General tools for playing the miles and points game
Tools for earning more points & miles
The heart of this game lies in earning points & miles, usually without traveling.  Here are some of the top tools for miles & points.
Credit card bonuses
Credit card signup bonuses are the quickest and easiest way to earn crazy amounts of points & miles quickly.  We use these tools to make the most of it:
Shopping portals
If you're planning to buy something online you might as well earn extra miles, points or cash back by starting your shopping with an online shopping portal. Use these tools to maximize your rewards:
Credit card bonus categories
Many credit cards offer extra points for spend within certain categories.
Best category bonuses: Visit this page to see which cards have the best bonuses for different categories of spend (e.g. drug stores, gas stations, dining, etc.)
Award Wallet Merchant Category Lookup Tool.  In addition to keeping track of your point balances, Award Wallet provides an easy way to lookup merchants to see how those merchants have been coded so that you can determine whether or not you'll earn a category bonus.
Visa supplier locator: Search this site for local merchants to see how Visa codes them.  To get a grocery store category bonus when you use your credit card at a particular store, for example, the transaction has to be coded as a grocery store purchase.  This is determined by how that store setup their merchant account for credit card processing.  Some stores have multiple supplier codes.  For example, a purchase at Target may code differently depending upon whether you check out at the pharmacy, electronics department, or main registers.  Also, Amex and Discover may code stores differently than Visa.
Doctor of Credit's Payment Workshop: Doctor of Credit maintains a table indicating whether or not various purchases earned category bonuses with various cards.  The data mostly comes from reader reports.
COVID Credit Card Enhancements Ultimate Guide: During the pandemic, many card issuers have introduced temporary bonus categories.  This post is regularly updated with everything you need to know.
Manufactured spending
It's possible to increase credit card spend and to get most of that money back to use to pay your credit card bill.
Award bookings
Once you've earned points and miles, the next step of the game is to use those points towards maximum value. Here are some tools for getting more out of your points and miles, or you can find our series of sweet spot award posts here.
Transferable Points
Current Transfer Bonuses:  There are often bonuses when transferring points to airline or hotel programs. Use this page to see which bonuses are current and which have gone before (the latter gives you an idea of whether to wait in the hopes that a similar bonus will happen again).
Transfer Partner Master List: Use this page to find all transfer options from major transferable points programs.  Or, see these specific pages:
Hotel awards
Award Mapper: Use this web app to find hotels near your intended destination that accept points for free nights.  Award Mapper shows the hotels on an embedded Google map and lets you narrow results to just the point programs you are interested in. Unfortunately, not all programs are regularly updated in this tool, but it's still a useful resource.
Open Hotel Alert: If you can't find award nights for the dates and hotel of interest, use this free tool to alert you when rooms become available for sale.  With most hotel chains, you can book award nights whenever standard rooms are available for sale.
Points vs Cash Worksheets: We've developed worksheets for some hotel brands to help you decide whether booking with points or with cash is a better deal:
Flight awards
Finding flight awards can be really tough.  Fortunately, some 3rd party tools exist to help.  The post "Which award search tool is best?" compares the following tools:
More award flight tools:
Which routes exist?  To find the best awards, it helps to know your options:

FlightConnections.com: Graphically displays all direct routes from any given departure airport.
FlightsFrom.com: Shows all flight routes that depart any selected airport.
Wikipedia: Pull up the Wikipedia page for any airport, then click to "Airlines and destinations."  This will show you all of the direct flights, by airline, from that airport.

How much should an award cost?  A number of tools exist to try to answer this question.  Try these:
Free tools to help find awards:

award.flights Award Finder: This one is a Chrome browser extension.  Unfortunately, this tool is very tricky to get to work properly.
AA Award Map Tool.  Find available awards based on how much you're willing to spend.  See this post for details.
United.com: This one is pretty good for finding awards across most Star Alliance carriers
BA.com: Good for finding awards across most OneWorld Alliance carriers.  AA.com is better but doesn't provide support for as many OneWorld airlines.
Air France website: Good for finding awards across most SkyTeam Alliance carriers (note that the calendar tool doesn't currently work for carriers other than Air France and KLM so you have to search for specific days).

Additional paid tools to help find awards:
Award Booking Services: If you don't have the skill, knowledge, or time to find the best awards for your needs, consider employing an award booking service instead.
Deal seeking
Often, this hobby is purely about seeking the best deal. Usually these deals are travel deals, but not always. Here are some tools for finding good deals, (with and without points and miles).
Flight deals
Hotel deals
Other travel deals
Non-travel deals
SlickDeals Hot Deals Forum:  If a good deal exists, it can probably be found here.  If you register for an account, you can setup alerts for specific stores or products.  Or, if you prefer to see all the best deals as they're happening, try Live View (see this post for details).
Current Amex Offers: Many banks offer deals for using their credit card with specific merchants. Amex, though, tends to have far more offers than its rivals and at times these offers are crazily generous.  Use our Current Amex Offers page to see which offers are current before logging into each of your Amex cards to see if you've been targeted for any of those deals.
Elite perks
What should beginners do?
I imagine that this post must be overwhelming to those just starting out in this hobby.  If that's you, I recommend starting with these free tools for points and miles enthusiasts: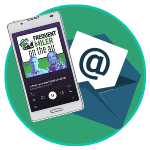 Want to learn more about miles and points?
Subscribe to email updates
 or check out 
our podcast
 on your favorite podcast platform.