The US Bank FlexPerks card is one of my favorite secondary points programs card.  The card offers 3X points for charities, 2X points for cell phone, and 2X for gas, grocery, or airline purchases (whichever is most each month).  I find it particularly convenient that Kiva is considered a charity.
I consider this card a secondary points program card for a couple of reasons.  One reason is that the best way to get good value from the card is to use it only for bonus categories.  And, since you get 2X for gas, grocery, or airline depending on which you spend the most on, it is best to use this card only for one of those categories.  Another reason I consider it a secondary points program is because its points can be quite valuable, but only under specific situations.  Points are best used for travel, but only when prices are close to but not above certain thresholds:
| | |
| --- | --- |
| Ticket Price Range | FlexPoints Required |
| $0 to $400 | 20,000 |
| >$400 to $600 | 30,000 |
| >$600 to $800 | 40,000 |
| >$800 to $1000 | 50,000 |
| >$1000 to $1400 | 70,000 |
| >$1400 to $2000 | 100,000 |
| >$2000 to $3000 | 150,000 |
| >$3000 to $4500 | 225,000 |
| >$4500 to $7000 | 350,000 |
| >$7000 to $10,000 | 500,000 |
Anytime your travel purchase is close to the top of one of the ranges shown above, you can get close to 2 cents per point value from your FlexPerks points.  You can also get a $25 statement reimbursement for airline fees incurred during travel booked with FlexPoints.
Free Gogo In-Flight Wifi
FlexPerks Visa cardholders are now eligible for 12 free Gogo In-Flight Wifi passes per year.  Each pass is good only for a single flight segment.  As a result, these passes are not as good as the all day passes that come with the Amex Business Platinum card, but the FlexPerks card is way cheaper ($49 per year vs. $450 for the Amex).
Travel Codex reports finding the Free Gogo Passes on the FlexPerks Promotions Page.  That's true, but the offer is actually listed under Benefits.  I don't think this is a special promotion. I think this is a new standard benefit to the card!
Shortcut to sign up for 12 free passes:
Browse here: promotions.gogoair.com/promotion/visaUS.do
Enter your FlexPerks Visa credit card info
Note that you should probably wait until you're ready to use at least one pass since the passes expire 12 months from the day you register.
Or, go the long way:
Log into your US Bank account and click on My Rewards
Under FlexPerks, select Redeem Rewards to get to the Rewards Center
Click Account Details… My Profile to find your FlexPoints number (you'll need that later)
Now go to the FlexPerks Promotion Site: flexperkspromos.usbank.com and enter in your FlexPoints number and the last four digits of your credit card number.
Click Benefits to see all of your card's highlighted benefits
You should see something like the following (I cropped the image to show just the top 4 benefits):
If you click on "Learn More" next to the Gogo offer, you'll see:
When you click "Register Now", you're taken to a different URL: https://promotions.gogoair.com/promotion/visaUS.do.  Rene's Points found that you can go directly to that link to register without going through the previous rigmarole.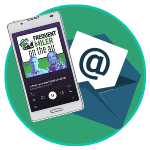 Want to learn more about miles and points?
Subscribe to email updates
 or check out 
our podcast
 on your favorite podcast platform.