Welcome to 2018!  This year, a US airline will introduce Basic Economy awards; a hotel chain will eliminate resort fees; Marriott will free up elite breakfasts at resorts; and the new Marriott / SPG program will be revealed to be very similar to Marriott Rewards today….  Maybe.
Before I detail my 2018 predictions, let's look at how well I predicted 2017…
Citi will add significant new benefits to the Prestige card: CONFIRMED-ISH (Citi did add new benefits, but it's a stretch to call them "significant". See: Citi Prestige new benefits confirmed)

Alaska won't significantly devalue their Mileage Plan program: CONFIRMED
Marriott won't devalue their travel packages: CONFIRMED
The promise of Digital Wallet Cards will die: CONFIRMED
I think I did pretty well with 3 clearly fulfilled predictions and one near miss.  You can read the full text of last year's 2017 predictions here.
So, with without further ado, here are my 2018 predictions….
A US airline will introduce Basic Economy awards
In the past year AA, Delta, and United rolled out a terrible new class of service: Basic Economy.  They took away advanced seat assignments, the ability to upgrade, and the possibility of escape (no more same day changes, refunds, etc.).  And, they made it so that Basic Economy passengers always board last via the Basic Economy Walk of Shame.  AA and United didn't think that was bad enough so they also banned carry-ons that won't fit under the seat, and reduced (AA) or eliminated (United) elite qualifying earnings.  This wouldn't be so bad if Basic Economy tickets were truly cheaper than the old regular economy tickets, but in many cases this new fare class has been used to simply increase the cost of regular economy.
To-date, award tickets have not been affected by Basic Economy.  With award tickets, you can still get advanced seat assignments; you can still make changes (often with a fee); you can still score an elite upgrade (but with AA, upgrades on award tickets are limited to Executive Platinum elites, and with United you must be a United cardholder); and you can still take carry-ons on-board for free.  Award tickets have never earned elite qualifying miles, so this part has always been basic-economy-ish.
My prediction is that a major airline will introduce Basic Economy awards which mimic the rules of Basic Economy paid fares.  For example, if Delta does this (and yes, my money is on Delta), then we can expect the following rules for Basic Economy awards:
No advanced seat assignments
No upgrades for elites (not even to Comfort+)
No award changes allowed
No same day confirmed changes
No priority boarding
I realize that Basic Economy awards sound bad, but they would not necessarily be all bad.  If an airline tied saver level award pricing and availability to Basic Economy availability, then we would see far more cheap award space than we do today.  The really bad thing would be if the airline also reduced regular economy award space.  Sadly, I think that's quite likely.
A hotel chain (or brand within a chain) will eliminate resort fees
Everyone hates resort fees.  In some cases these $30 or $40 per night fees actually result in useful benefits: valuable perks that you no longer have to pay for one-by-one.  But, I'd bet that in most cases, the fees result in no extra benefits at all.  Guest get the same things included that were included before the introduction of these hated fees.
Paid hotel internet access used to be similarly ubiquitous and hated.  But then, one by one, hotel chains began offering internet for free (sometimes only for loyalty members).  The first to offer free internet saw it as a competitive differentiator.  As others followed suit, free internet became necessary to remain in the game at all.
My prediction (or hope, really) is that resort fees will follow a similar pattern.  The first hotel chain to eliminate resort fees (even if they require loyalty membership) will gain a major competitive advantage.  Blogs and news publications will essentially give that chain free advertising by broadcasting this news.  And, when all else is equal, consumers will choose that hotel chain over others.  Then, eventually, other brands or chains will follow.
Marriott will offer free breakfast to Gold and Platinum elites at resorts
Marriott Gold and Platinum elite members get free breakfast at most Marriott properties, but Marriott resorts are excluded.  Since acquiring Starwood, Marriott has made a number of positive changes to their rewards program, but they haven't yet extended real elite benefits to resorts (or to Ritz Carlton properties, for that matter).  I believe that we'll see that change in 2018.  Marriott will somehow force their resort properties to fall in line.  I doubt we'll see the same with Ritz Carlton properties in 2018, but we can hope.
Marriott will announce details of the combined Marriott / SPG rewards program and it will look a lot like Marriott Rewards
Since acquiring Starwood, Marriott has consistently declared that they will roll out a new combined rewards program.  It is likely that the new program won't start until 2019, but I'm betting that we'll learn details about the new program in late 2018.  The biggest difference today between the two loyalty programs is the value of the points.  SPG (Starwood Preferred Guest) points are worth far more than Marriott points.  Marriott acknowledged this by setting the conversion rate at 1 to 3.  Simply by linking accounts, 1,000 SPG points can be freely converted to 3,000 Marriott points; or 3,000 Marriott points can be converted to 1,000 SPG points.  My prediction is that the new program will be based on Marriott's current point values.  In other words, when the new program rolls out, Marriott Rewards points will be converted 1 to 1 to the new point program and SPG points will be converted 1 to 3.
Other predictions regarding the new program:
Marriott will add new higher end reward categories.  Today, the most expensive Marriott award nights are 45,000 points per night.  The top tier will increase substantially.
Ritz Carlton will be rolled into the new program and most Ritz properties will be mapped to the new higher-end award categories
Amex's super-premium Marriott cards will offer 3 points per dollar for un-bonused spend.  See:
Marriott announces new credit card lineup.
The new program will introduce something similar to SPG's Suite Night Awards (certificates that let high level elites request free upgrades to suites that can be confirmed up to 5 days before your stay).  I'd prefer that they do something like Hyatt's confirmed-at-booking suite upgrade certificates, but I don't get a say in this.
SPG's extensive transfer partner options will go away in favor of Marriott's current transfer partner relationships. That would mean the following compared to current SPG transfers (and assuming the 1 to 3 ratio stands, and depending upon how many points you use and whether you go through a travel package):

Transfers to United will be better than with SPG.
Transfers to a number of airlines will be about the same or better as with SPG for the following airlines: Aeromexico, Air Canada, Alaska Airlines, American Airlines, British Airways, Copa Airlines, Delta Air Lines, Frontier Airlines, GOL/Varig, Hawaiian Airlines, Iberia Airlines, Southwest, Virgin Atlantic.
Transfers to the following airlines become poor options: Aeroflot, Air China, Air France/KLM, Alitalia, ANA, Asia Miles, Asiana Airlines, Avianca-TACA LifeMiles, China Eastern, Emirates, Etihad Airways, Japan Airlines, Jet Airways, Korean Air SKYPASS, LAN, Lufthansa Miles & More, Multiplus, Qantas, Qatar Airways, Saudia Airlines, Singapore Airlines, South African Airways Voyager, TAP Air Portugal, Turkish Airlines
We will lose the ability to transfer to any partners that Marriott doesn't currently support (such as Amtrak)
Reader predictions
What do you think will happen in 2018 with respect to miles & points?  Comment below.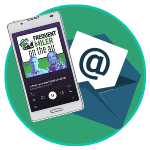 Want to learn more about miles and points?
Subscribe to email updates
 or check out 
our podcast
 on your favorite podcast platform.