Update 11/19: Frontier has now increased the price of their GoWild! pass from $599 to $799.
Update 11/18: Frontier has updated the terms of the the GoWild! pass and it now includes international destinations. Frontier actually has a decent route map in Mexico, The Caribbean and Central America, so this could make the pass "more" appealing for some…especially if you fly out of Denver or Orlando, which have the largest concentration of international non-stops. (h/t: reader Htown Harry)
A few weeks ago Frontier announced that it would be launching a GoWild! all-you-can-fly pass. Details were limited at the time – including how much they'd charge for it – but we now have full details about the pass because it's gone on sale today.
At $599 $799 for a limited number of passes, some people will definitely be able to get good value from them. However, be aware that there's a catch. Well, several of them.
The Deal
Buy a Frontier GoWild! all-you-can-fly pass for $599 $799.
Key Terms
Search & book on FlyFrontier.com the day before flight departure.
Your pass will be valid for one year beginning May 2, 2023.
For each flight, you'll pay $0.01 in airfare plus applicable taxes, fees, and charges at the time of booking.
When you book, you can also purchase options like bags, seats, and other ancillary products for each flight to customize your travel.
Flights are subject to blackout periods:

2023: May 25, 26, 29; June 29, 30; July 1-5, 8, 9; August 31; September 1, 4; October 5, 6, 9; November 18, 22, 24-27; December 16, 17, 22-24, 26-31;
2024: January 1, 15; February 15, 16, 19; March 3, 10, 15-17, 22-24, 29-31; April 5-7, 12-14. Blackout dates for May 2024 and beyond will be posted in advance of accepting any enrollments for pass periods which cover those dates.

Flights and seats are subject to availability; last seat availability is not guaranteed.
Travel not eligible to earn miles or status.
Travel qualifies as activity and will extend your FRONTIER Miles expiration
The GoWild! Pass is non-transferable. The pass holder is the only allowed passenger to travel with GoWild! Pass privileges.
Your Pass will automatically renew for successive one-year terms unless you cancel
Quick Thoughts
When writing about this deal a few weeks ago, I was skeptical about how good the pass would be in reality. That's because Frontier used some vague wording to describe some of the features of the GoWild! pass which made it seem like there would be a bunch of catches and restrictions when using the pass.
Sure enough, that is indeed the case. We'll start with the pricing. There are a limited number of GoWild! passes available for $599 $799 that are valid for one year. Once those have sold out, and at renewal, you're looking at a $1,999 cost per year for one of these passes. I doubt anyone would willingly invest $2k in an opportunity to torture yourself fly Frontier an unlimited number of times in a year, so that $2k price point is likely just there for anchoring to make people think $599 $799 is a steal.
One of the bullet points in the announcement said "Bookings confirmed ahead of travel." That was some of the vague wording that led me to speculate the following:
Maybe it should be taken at face value – that there's no need to worry about the pass only being valid on standby flights. However, it could also mean that you'll only be able to book flights within a week of when you want to travel. They're being truthful that your bookings will be confirmed ahead of your travel, just not as far ahead as you might like. Or maybe it'll be the other end of the spectrum – that you'll need to book your flights at least 3 months ahead of your required travel dates.
It turns out that the GoWild! pass is even more restrictive than that. That's because you can't book your flight until the day before departure. That'll be a deal killer for anyone who'd like to know more than 24 hours in advance that there'll definitely be a seat available to get where they need to go. I guess it could make for a fun Choose Your Own Adventure-style experience though. Want to get away for the weekend? Let's spin the Frontier roulette wheel and see which flights have a seat available.
Other features (or more like bugs) include:
The fact that travel using a GoWild! pass won't earn miles or status
That in addition to taxes and fees, there can/will be extra "charges"
That there are 57 blackout days which are likely days when you'd be most likely to want to travel
The fact that you're paying $599 now for a pass that won't be useable for another six months
That Frontier will auto-renew your pass next year and charge you $1,999 for the privilege. It's not clear how easy it is to turn off auto-renew or cancel your pass next year, nor what would happen if they charge your card earlier than expected
Overall, this Frontier GoWild! pass has the potential to be great for a small subsection of people who have a ton of flexibility with their travel dates and even destination. For everyone else though, $599 $799 is a large investment for a pass that could be hard to use.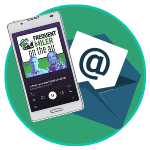 Want to learn more about miles and points?
Subscribe to email updates
 or check out 
our podcast
 on your favorite podcast platform.