The miles and points community is abuzz with talk about the fact that some Visa and MasterCard gift cards now allow you to setup PINs so that they can be used as debit cards.  Here's why we care… 
Background
Last week a reader reached out to me with exciting news.  He had bought a $500 Visa gift card at Safeway, and along with the receipt was a piece of paper saying that these cards can now be setup with PINs.  The notice was explicit that the PIN could not be used for ATM withdrawals, but it did not exclude other ways of getting money from debit cards (reloading Bluebird, buying money orders, etc.).  Not long after receiving that email, a new thread was created on FlyerTalk with similar information (here).  Then, on Saturday, Million Mile Secrets published a well researched post on the topic: Breaking News: You Can Now Use Gift Cards For Cash Back, Loading Bluebird, and Buying Money Orders!
Why we care
There are many ways to get points and miles when buying bank gift cards. The problem has always been figuring out what to do with those gift cards once you get them.  Sure, you could use them for everyday spend, but in many ways they're inconvenient.  Most of us would rather turn them directly into cash, if possible.  Now, with PIN numbers, there are several ways to convert bank gift cards to cash (or to pay bills that usually can't be paid by credit card):
Pay for Bluebird swipe-reloads at Walmart.
Buy money orders.
Pay bills at the Walmart Money Center.
Get cash back at certain stores when paying with a debit card.
Get a cash advance at a bank.
Details about most of these techniques are in Million Mile Secrets' post on this topic.  Note that these are ideas that might work.  I have yet to personally test any of them.
Cautions
Not all gift cards are PIN enabled. Be careful about which ones you buy.  Million Mile Secrets was able to setup a PIN with a card from U.S. Bank National Association.  This is the one that has you register at mygiftcardsite.com.  The reader who had contacted me, had bought a gift card issued by Metabank.  This is the one that has you register at giftcardmall.com or gowallet.com.
Not all stores accept gift cards for PIN transactions.  Again, see the research done by Million Mile Secrets.
Please use restraint.  If you spend too much on gift cards you may be flagged by your credit card company's fraud department for possible money laundering.  They could subject you to a financial review or simply close all of your accounts.
Credit card bonus categories
Bank gift cards charge a fee on top of their stored value so buying a gift card with a rewards credit card isn't necessarily a good deal.  Often the purchase fee will more than offset any gain you get from your credit card.  A great trick is to use a credit card that earns extra points or cash back at certain types of stores.  Here are some of the best options:
Citi ThankYou Preferred: A special sign-up offer exists that will give you 5 points per dollar at grocery stores, drug stores, and gas stations for 12 months.  See details here.
American Express Blue Cash Preferred: 6% cash back at grocery stores, up to $6K per year in spend.
US Bank Cash+: 5% cash back at electronics stores.
Fort Knox Federal Credit Union Visa Platinum: 5% cash back at gas stations.
PenFed Platinum Rewards: 5 points per dollar at gas stations.
Citi Forward: 5 points per dollar at book stores.
Chase Ink: 5 points per dollar at office supply stores.
In order to reduce costs, always look for the highest value gift cards available since the gift card fee will then be just a small percentage of the overall value of the card.
Opportunities
Update: For more info on up to date opportunities, see: Beginner's guide to buying & liquidating Visa & Mastercard gift cards & Best options for buying Visa and MasterCard gift cards.
Here are a few opportunities that jump out to me:
Grocery Stores: Many grocery stores offer fuel points, and they sometimes offer extra fuel points when purchasing gift cards (see "What is a fuel point worth?").  With the right credit card, it's possible to earn 5X points or 6% cash back in addition to fuel points!  Not all grocery stores will give fuel points for variable load gift cards, though, so watch out for that.
Merchant Rewards: Similar to grocery store fuel points, some stores have rewards programs in which they give you a percentage of each purchase back as rewards dollars to be spent in the future.  Try to find a merchant that offers such a program, sells bank gift cards, and gives rewards for gift card sales.  There aren't many with this combination, but I can think of at least one.
GiftCardMall: GiftCardMall sells Visa gift cards online with values up to $1000 each and with only a $3.95 fee.  Even after accounting for shipping costs, your total purchase cost of a $1000 card should be less than $10.  In other words, your costs will be less than 1%.  You can eliminate the 1% cost altogether by first buying Amex gift cards via BigCrumbs (for 1.4% cash back), and then buying the Visa gift cards with the Amex gift cards.  If you're interested, please consider using my BigCrumbs referral link.  You can also go through TopCashBack to Amex for 1.5% cash back, but I'm still waiting for my own cash back to become payable from TopCashBack before I'll feel comfortable recommending that approach over BigCrumbs.
Rebates and promotions: Every now and then a store will offer a rebate or discount on Visa or MasterCard gift cards.  Watch for those promotions and jump on them when they're available.
Analysis
Reload cards are still a much easier option for those of us still able to buy them with credit cards.  For others, though, gift cards with PINs can be a great option for meeting credit card minimum spend requirements, buying points & miles cheaply, or working towards big spend bonuses.
Some of the best opportunities for cashing out gift cards require visits to Walmart.  If you frequently visit Walmart anyway, gift cards with PINs may be a great new opportunity for you.
I have not yet had a chance to test any of the above ideas, so please do your own research before jumping in.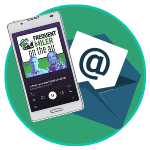 Want to learn more about miles and points?
Subscribe to email updates
 or check out 
our podcast
 on your favorite podcast platform.