In June I published some inside info that was leaked to me about an upcoming new card from BankAmericard.  I had been told that the new card would have the following characteristics:
$450 annual fee
Travel fee reimbursement (he didn't know how much)
Redeem points for 1.5 cents each towards travel
No transfer partners
To be released September or October 2017
BOA Premium Rewards
Now, the Wall Street Journal has unveiled details about the new card (Doctor of Credit has a summary, here):
Name: Bank of America Premium Rewards credit card
Signup Bonus: 50K points after $3K spend
Base earning rates: 2X travel and dining, 1.5X everywhere else
Earning rates for those enrolled in BOA's Preferred Rewards Program:

Those with $20K held with BOA and Merrill Edge: 2.5X travel & dining, 1.875 everywhere else
Those with $50K held with BOA and Merrill Edge: 3X travel & dining, 2.25 everywhere else
Those with $100K held with BOA and Merrill Edge: 3.5X travel & dining, 2.6 everywhere else

Annual fee: $95
$100 airline incidentals credit, including baggage fee and flight drinks (does not include airfare)
Issued as a Visa card
To be released in September
Wow, if this is the same card, then plans changed a lot since info was leaked to me.  On the plus side, the annual fee is only $95 instead of the expected $450.  On the other hand, it doesn't look like we'll be able to redeem points for 1.5 cents each.  How do we know?  Doctor of Credit had previously posted a leaked online ad for the card that said "50,000 bonus points offer — a $500 value".  In other words, if this leaked ad is real, then points are worth just a penny each.
Compare to BOA Travel Rewards
The new card can't fairly be compared to the Sapphire Reserve, or any other premium card.  Instead, the best comparison is to BankAmericard's existing Travel Rewards card (which I wrote about previously, here).  Let's look at the cards side by side based on what we know today:
Travel Rewards

_

Premium Rewards
Annual Fee
$0
$95
Airline incidentals credit
$0
$100
Foreign Transaction Fee
$0
$0
Base Earning Rate
1.5X
2X travel & dining;
1.5X everywhere else
Top Earning Rate
(w/ $100K invested)
2.6X
3.5X travel & dining;
2.6X everywhere else
Who should get the card?
The signup bonus is 50,000 points after $3K spend, and those 50,000 points are presumably worth $500.  So, anyone who can meet the spend requirements would do pretty well signing up for this card.
Who should keep the card?
If you have top tier status in BOA's Preferred Rewards Program (which requires $100K in deposits), then the card offers near best-in-class earnings for non-category spend.  2.625% back (towards travel) on all spend is very good. That said, the no-fee Travel Rewards card offers that exact same value.  You could argue that the Premium Rewards card is fee free as well since the $100 airline credit more than rebates the $95 annual fee, but that would only hold true if you're sure you'll always pay $100 or more in such fees each year.  Personally, I wouldn't want to worry about that.
The main advantage of the Premium Rewards card over its no-fee sibling is that it offers up to 3.5X for travel & dining.  3.5% back for travel & dining, though, is not that exciting.  Consider that the Sapphire Reserve offers 3X for travel & dining and let's you redeem points for 1.5 cents value.  In that case, you get 4.5% back towards travel.  Plus, with the Chase Sapphire Reserve, you have the flexibility to transfer points to hotel & airline programs.  With BankAmericard, you cannot.  On the other hand, the Sapphire Reserve does have a much higher annual fee.  And BankAmericard's points are easier to use: simply pay for travel with the card and then use points after the fact to pay for those charges.
Ultimately, I think that this new card is a keeper only for very specific circumstances.  It's a keeper for those who keep a lot of money with Bank of America and/or Merrill Edge and who do not want to carry a second card that offers better value for travel & dining.  With the Premium Rewards card, you can keep things simple: charge everything to one card and earn very good returns.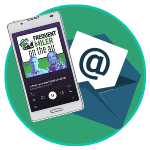 Want to learn more about miles and points?
Subscribe to email updates
 or check out 
our podcast
 on your favorite podcast platform.