Greg recently wrote a post about awesome credit card combos. In that post, he addressed terrific card combinations from Amex, Capital One, Chase, Citi, and Wells Fargo. Some readers pointed out the elephant in the room: Where's the cash back? I love transferable currencies and the ability to get outsized value from points as much as anyone, but for many people cash is king. In this post, I wanted to address what was missing from Greg's previous post: a couple of awesome cash back credit card combos.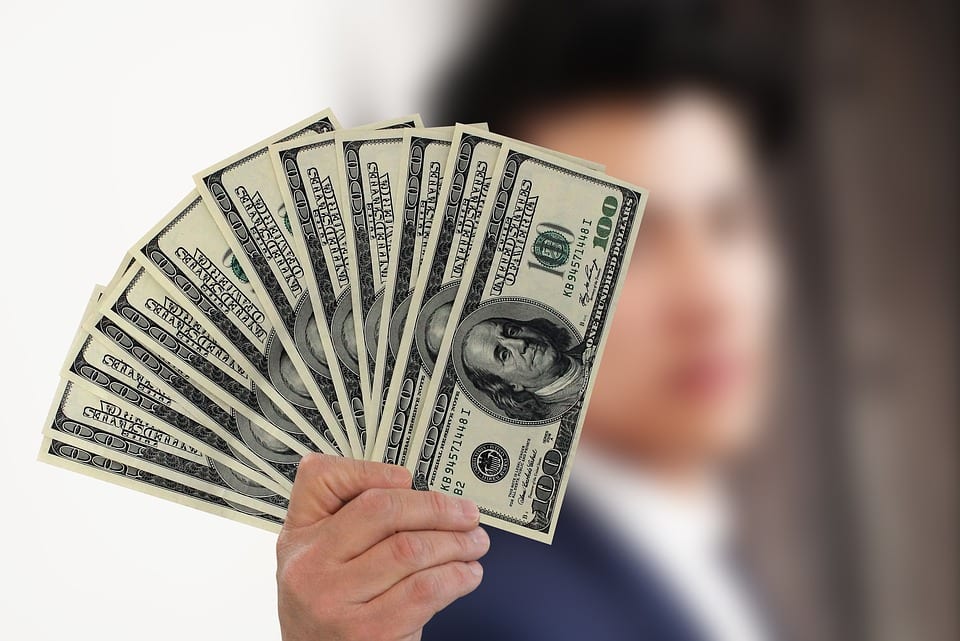 Why did Greg leave out a cash back strategy?
Greg is on vacation this week, so I'll have to wait for the podcast to grill him about why he left out cash back, but I'm guessing that Greg skipped a cash back combo for two main reasons: the reduced potential for outsized value and the fact that the vast majority of cash back credit cards have no annual fee.
If you're wondering why a lack of annual fee is a problem, it isn't. Fee-free is great, but rather it means that it is very difficult to distinguish which cards belong in the wallet. Most of Greg's awesome credit card combos consist of 2-3 credit cards. His Citi combo consisted of four, but only one of those cards had an annual fee. Given a bunch of good cash back credit cards on the market that have no annual fee, there really isn't anything stopping you from getting six or eight or twelve of those fee-free cards to meet every possible bonus category you'd like.
However, it isn't realistic to carry a wallet of a dozen cards (and still easily remember the use case for each one of them). If I wanted to focus on cash back, these are the card combinations I would consider.
Bank of America (combo and info assumes Platinum Honors status, see below)
Premium Rewards + Cash Rewards + Travel Rewards
Card Name w Details & Review (no offer)
Combo details: A temporary 3.5% back at grocery stores through the end of 2021 plus long-term earnings of 2.625% cash back everywhere, 3.5% dining, 5.25% travel booked through Bank of America and 5.25% on up to $2500 per quarter in your choice category with a single $95 annual fee (which may be mitigated by that card's annual travel credit) is a stellar combination for those who can get Platinum Honors status – see more below.
Why this is a great combo: You can't talk about cash being king without talking about Bank of America credit cards. That's because those who have $100K+ in any combination of cash and investments between Bank of America and Merrill Lynch or Merrill Edge, the discount brokerage arm of Merrill gets a 75% bonus on Bank of America credit card earnings (note: this bonus applies on Bank of America-branded cards, not on co-brand cards like Alaska or Virgin Atlantic). That's huge because it means the Premium Rewards card earns a flat 2.625% cash back everywhere which is the best uncapped ongoing return on unbonused spend on the market. If you have this card available to you, it makes earning miles on other cards feel expensive. Indeed, if you choose to instead spend on a card that earns 2x miles, it is like buying those miles for 1.3c per mile since you could have had 2.625c with Bank of America. The Cash Rewards card provides a choice category (which can be changed monthly) worth 5.25% with Platinum Honors on up to $2500 spend per quarter (provided that you don't waste any quarterly bandwidth on grocery stores and wholesale clubs). Finally, the Travel Rewards card offers 5.25% cash back on travel purchased from Bank of America. The simplicity here is key: rewards from the Premium Rewards and Cash Rewards cards can be taken as cash deposited into your bank account (Travel Rewards can erase travel purchases or they can be combined with rewards on the Premium Rewards card and then cashed out at a value of $0.01 each via the Premium Rewards card) and there are no rotating categories to track or extra steps to cash out via gift cards purchased at a specific type of store, etc.
On the other hand: These cards aren't particularly interesting unless you can get Platinum Honors status. The good news is that even self-directed IRA accounts count toward the requirements for status (and keep in mind that self-directed accounts through Merrill Edge feature no-fee ETF and stock trades). If you can make Platinum status ($50K in cash / investments), that can still be decent. However, those unwilling or unable to meet deposit requirements won't find earnings here competitive.
Variation: If you can meet the requirements on the business side, the return there can also be very interesting with the Business Cash Rewards card.
See also: Bank of America cards: awesome if you have $100K lying around.
Mixed Cash Back Wallet
Alliant, Affinity, Brex, Citi Custom Cash, Freedom Flex, Discover
Card Name w Details & Review (no offer)
Combo details: This combination takes cards from 6 different issuers. However, with three rotating-category cards, I imagine you'll only really need to carry four or maybe five of them at a time. This combo earns at the following rates:
8% rideshare via Brex Cash
5% grocery on up to $500 per billing cycle via Citi Custom Cash
5% Amazon on up to $3500 per month via Affinity
5% rotating categories via Affinity, Freedom Flex, and Discover
5% travel booked through credit card portal via Freedom Flex or Brex Cash
4% dining via Brex
3% pharmacy via Freedom Flex
2.5% everything else (sort of)
A couple of key notes about the earnings:
Some may question the Citi Custom Cash as the grocery card. A card like the Amex Blue Cash Preferred, which offers 6% back at US Supermarkets on up to $6K in purchases per year (then 1%) might come to mind first. However, the Custom Cash is better. The Blue Cash Preferred offers the chance to earn $360 per year in cash back on US Supermarket purchases, but it carries a $95 annual fee. After accounting for that, you're only earning a net $265 cash back — equivalent to 4.4% cash back. Citi offers 5% back on up to $6K per year (but divided differently: with Citi you earn it on up to $500 per billing cycle) with no annual fee. You could earn up to $300 cash back with the Citi card. The Blue Cash Preferred is only a better choice if you'll use its other bonus categories, but even then the next best category is 3% on gas, and with this combo you could be getting at least 2.5% on gas with the Alliant card (and possibly as much as 5% if you're able to buy gas station gift cards with your cards that earn 5%), so it would take a lot of spend for the Blue Cash Preferred (or other cards like it) to beat out the Custom Cash. In either case, you may spend more than $500 per month at grocery stores, at which point other cards will need to fill the gap.
The Affinity card is included because it offers monthly 5% back at Amazon and also because it has quarterly categories that sometimes stack on top of ordinary bonus categories (for example, dining has been a 5% category that has stacked on top of the card's ordinary 2% back on dining for a total of 7% back). I understand the application process for this card isn't straightforward, but it makes for a complement to other cards in this wallet.
Is it necessary to add Discover to the mix? I included Discover because they typically offer a number of opportunities during the year to get outsized value from your cash back. For instance, you can redeem $25 in Discover Cash for higher-value gift cards at various merchants, which can stretch the buying power of your cash back earnings further.
The Alliant card is changing pretty significantly according to a report last night from Doctor of Credit. I'd say that the new changes makes the card far more complicated than necessary (and too complicated to be very appealing to anyone other than the rewards enthusiast community), but it is probably a mathematical win: the $99 annual fee is being removed and the card will earn 2.5% cash back on up to $10K per billing cycle, then 1.5% assuming you can meet some pretty simple checking account requirements also. See the post at Doctor of Credit for more info on the hoops to jump through. Given the 2.5% earnings on the first $10K and 1.5% thereafter, you'll come out ahead of a flat 2% back card in any billing cycle in which you spend less than $20,000.
Note that those who spend a lot on gas should consider adding (or replacing one of the rotating category cards with) the Costco Visa, which earns 4% on gas on up to $7K per year. On the other hand, you may be able to get gas gift cards via some of the 5% opportunities with this combo.
Why this is a great combo: No annual fee! While the Alliant card above is listed with an annual fee currently, Doctor of Credit reports that will soon change and then this combo should be fee-free. This card combo earns between 2.5%-8% cash back on many popular spending categories utilizing cards that carry no annual fee, making for a solid wallet.
On the other hand: This combination isn't for the minimalist. While your wallet won't quite rival George Costanza's, you will probably have to make labels (at least for the Player 2 in your household) to remember which card to use where. That's not the end of the world and I'd argue worthwhile for the earnings here. But if you crave simplicity, this wallet isn't it for you.
Variation: If you want to trim this back, you could reduce this wallet to Affinity (5% each month at Amazon should cover you for many categories), Chase Freedom Flex (for 3% dining & drugstores and 5% on travel booked through Chase), and Alliant (for ~2.5% everywhere else). That will still give you two rotating category 5% cards and bonus categories that will cover a wide range of needs.
Wrap Up
I enjoy the thrill of flying up front and staying in luxury hotels for pennies on the dollar, but it is important to remember that the travel redeemed with miles and points does come at the cost of pennies — it is not free. Every transferable point, airline mile, or hotel point earned comes at an opportunity cost given that you could be earning strong cash back rewards on cards like these. I've written before that we're always paying for our miles and cash back combinations like these highlight the truth in that. For those to whom cash is king, the price may in fact be too high to ignore the annual earning power of cash back combinations like these. Personally, I prefer to utilize options like those above as additional tools in my wallet that create the cash reserves I can use to pay for flight taxes, paid hotel nights, and other types of travel, but part of the fun in this game is that there are many winning strategies. Someone who focuses entirely on cash back could certainly have a winning combination with some of the options above
What is your favorite cash back card combo? Let us know in the comments.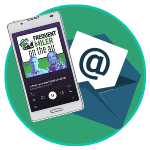 Want to learn more about miles and points?
Subscribe to email updates
 or check out 
our podcast
 on your favorite podcast platform.