On my recent trip to Richard Branson's Necker Island (paid for with 1.2 million Virgin Atlantic miles), I was delighted to find that Richard frequently spent time with guests.  He greeted us when we arrived by boat, stopped in the middle of a tennis game to chat briefly with my wife and I, joined the entire group for several meals, and more.
Richard left the island for several days, but as soon as he returned he was once again regularly present.  He played tennis every morning, at minimum.  And he actively participated in a guest tennis tournament.  During breaks, he graciously posed for photos.
Clearly I said something funny right here:
And, on Friday he put on a kite surfing show:
Probably due to the upcoming US elections, most conversations I participated in with Richard were about politics.  He told us a story about meeting Donald Trump, for example.  Soon after, he published the same story on his blog: Meeting Donald Trump.  I don't know whether he had already written the post and it was therefore on his mind, or if the conversation spurred him to write the post.  I'd like to think the latter.
On Friday evening Richard joined guests for our final Celebration Week party.  And, I finally had a non-awkward moment to ask him about points & miles.  I told him that I blog about how to earn frequent flyer miles without flying, and that I had booked this trip without ever having flown Virgin Atlantic.  He was surprised and said something like "I'd like to know how you did that!"  I explained that the major US credit card issuers offer huge signup bonuses and that they (Amex, Chase, Citi) have transferable points programs which support point transfers to Virgin Atlantic.
I told Richard that some readers had asked what he thought of me writing about how to get to Necker Island on miles.  He immediately said that he saw it as a "win-win".  He elaborated a bit and then joked "at least you didn't use the miles to fly for free!"  Then he asked if I'd like a few photos with him "for the article."  The photos make clear what he really thinks of my blog…
We tried to get a video of this, but my wife backed up and fell over another guest!

Regarding miles for Necker Island stays
When I first considered earning enough miles for this Necker Island trip (see this post for details), I thought I would be the first person ever to book a stay on the island with miles. But then I called the Virgin Limited Edition desk and asked, among other things, if they've processed these awards before. I was told something to the effect of "yes, people do so all the time".
The island is normally hired exclusively for up to 34 guests sharing 17 bedrooms on an all- inclusive basis. Rates start from $78,000 per night. The island can also be shared with others during Celebration Weeks; these are held several times each year and allow guests to book individual rooms as opposed to hiring the entire island. Prices for Celebration Weeks start from $30,000 for a 7 night stay.  It is only during Celebration Weeks that miles can be used to book a stay.
On the island, a popular conversation topic was to ask why people chose Necker Island for their vacation. From these conversations I learned that one couple won the week in a charity poker tournament, two couples had winning bids in charity auctions, and at least three couples (including my wife and me) booked the stay with miles.  It turns out that using miles to book your stay is not at all uncommon.
There was absolutely no discernible difference in treatment between those who booked with cash or with miles other than the fact that those who book with cash can choose which of several houses they can stay in.  Those of us who booked with miles were in the Great House.  And, actually, while I didn't see inside the other houses, I think that the Great House is the best place to stay.  All breakfasts and many other meals are hosted in the Great House.  And while some guests had issues with mosquito bites, those of us in the Great House (which is higher up), had far fewer issues.  Bug spray is provided in all rooms and almost all public areas but I only had to apply it a couple of times the entire week.
Finally, in my conversation with Richard Branson, it was clear that he welcomes those who spends miles for the week.  It's too bad that Virgin Atlantic is considering raising the award price…
Related Posts
Also see my Necker Island video playlist on YouTube: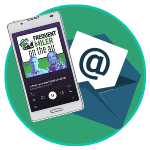 Want to learn more about miles and points?
Subscribe to email updates
 or check out 
our podcast
 on your favorite podcast platform.