Hilton Honors elite status is the easiest to get seeing as Silver, Gold and Diamond status can all be earned by simply having an American Express credit card. Silver status is received with the no annual fee Hilton card, Gold with the Hilton Surpass, Hilton Business and both the personal and business Platinum cards, while Diamond is given with the Hilton Aspire card or with $40k spend on the Hilton Surpass and Business cards.
If you don't have any of those cards though, or are planning on cancelling them and so will be losing your Hilton status, Hilton Honors is running a targeted status extension offer which will let you keep your existing status through the end of March 2024 when staying just once by March 31, 2023.
The Deal
Maintain Silver, Gold or Diamond Hilton status through March 31, 2024 when staying once by March 31, 2023.
Key Terms
This offer is only valid and exclusive to select members and is not transferable.
To be eligible for this offer from Hilton Honors, member (1) must have received this offer directly from Hilton Honors, (2) must be enrolled and active prior to December 31, 2022, (3) register to participate using the same e-mail address associated with the promotional invitation and (4) complete stay activities within the promotional period.
Eligible members must register for the promotion by March 31, 2023 in order to be eligible under the current nights qualifications. Checkout must occur on or prior to March 31, 2023.
Once a member maintains Elite status, the member may keep such status for the calendar year in which the Elite tier was earned and the subsequent calendar year. Full details of member status will be sent to the member upon maintaining the tier level. Eligible members must register for promotion within the Promotion Period January 1, 2023 to March 31, 2023.
For examples and further details, please see the FAQ page.
This offer may be altered or terminated by Hilton without notice. Bonus Points do not count toward elite tier qualification. In-Room Wi-Fi, Fitness Center/Health Club Access and Bottled Water benefits may not be complimentary at properties with a resort charge. Elite status benefits such as space-available upgrades and complimentary breakfast are subject to availability and vary by brand. All Hilton Honors Terms and Conditions apply. For more information, please visit hiltonhonors.com/memberbenefits. A 'stay' is defined as the total number of consecutive nights spent at the same hotel, whether or not a guest checks out and checks back in again.
Quick Thoughts
This is a targeted promotion, so there's no guarantee that you'll be able to register, but it seems like people who didn't receive an email about this opportunity have been able to register, so it certainly doesn't seem contingent on receiving an email from Hilton inviting you to participate in this status extension.
Update: Per Lukas's comment below, try logging in to your account as some people are seeing the offer there even when they're unable to register using the links above.
Update 2: Per Kirby's comments below, the terms of the offer might be different if you're registering for this on your account rather than the links provided above. For people seeing the offer on their accounts, you might need to book two or three stays. Kirby advised the following (but note that where they say 2 or 3 nights I think it's meant to say 2 or 3 stays):
Note that the URL links you provided includes (for the gold link):
/tier-last-call-gold-1/landing/

You can change the number 1 to 2 or 3 and pull up landing pages that
state you need 2 or 3 nights. Anyone finding a generic reference to
this offer on their offer page when logged in may still not know how
many nights are required for their offer.
The great thing about this offer is that there's no minimum number of nights you need to stay, so a cheap one night stay should do it. Neither the terms nor the FAQs state that it has to be a paid night, so there's a chance that an award night would be eligible. However, I highly doubt that award nights will count as an eligible stay, so if you're counting on this status extension promo as your only way to maintain Hilton status through March 2024, booking a paid rate would be the safest way to go.
Update 3: Frank has advised in the comments that a Hilton agent stated that both paid and award stays are eligible for this. If you decide to go the award night route, I'd do that sooner rather than later so that you can hopefully see on your account that your status does indeed get extended through March 31, 2024, thereby leaving you time to book a paid night if it doesn't get extended.
In case you're wondering if pre-booked stays are eligible, good news – they are. From the FAQs:
If I already have a reservation, is it eligible for the promotion?

Yes, as long as the stay is from January 1, 2023 to March 31, 2023 and the member registers for the promotion prior to March 31, 2023. Regardless of when a reservation was booked, any registered guests with nights completed within the Promotion Period will count toward the promotion. .
For many people this status extension will work out better than the Marriott status soft landing recently announced. With Marriott's soft landing policy, if you didn't retain the same status level during 2022, you'll drop one level in 2023. That's a generous policy as it doesn't require any stays, but it does mean that you won't be maintaining the same higher level status that you had previously. That doesn't matter quite as much if you were a Titanium member last year as dropping to Platinum status means you'll still be eligible for free breakfast at Marriott properties (well, most of them), but Platinum members dropping to Gold status will miss out on a slew of benefits like free breakfast, room upgrades, lounge access, etc.
With Hilton on the other hand, although you'll have a cash outlay of a hotel room for a night, you'll be keeping exactly the same status level which could prove to be valuable depending on how much you'll be staying with them through March 2024.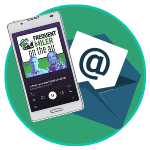 Want to learn more about miles and points?
Subscribe to email updates
 or check out 
our podcast
 on your favorite podcast platform.