Thanks to Chase's line of Ink charge and credit cards, it is fairly easy to earn 5X on virtually all credit card purchases. If you're not already familiar with these techniques, please read "One card to rule them all" and "Almost too good to be true" for background. People frequently ask me, though, how they can earn 5X for common big expenses that aren't usually paid by credit card: mortgages, student loans, taxes, etc. Today we'll take a look at taxes.
Last week I showed how to pay Federal taxes in $500 increments using Vanilla Visa prepaid cards (see "How to pay Federal taxes with a Vanilla Visa"). If you use a Chase Ink card to buy $500 Vanilla Visa cards at Office Depot, you'll earn 5 points per dollar for those purchases (since Ink cards give 5X for office supply purchases). By using these cards to pay taxes, you effectively earn 5X for doing so. Even after accounting for all of the associated fees (1.7% total), you will clear 3.3X if you value Ultimate Rewards points at only a penny each.
The problem with using Vanilla Visa cards to pay taxes is that there are strict limits to how many payments you can make. payUSAtax (which offers the lowest fees) limits you to 2 estimated payments per quarter, and two end of year tax payments. Overall, you can cash in, at most, $5000 per year with this technique. Or so I thought…
More than $5K
In response to my post "How to pay Federal taxes with a Vanilla Visa," many readers asked how they could make larger payments. Could they combine multiple Vanilla Visa cards into one payment? Are there other services besides payUSAtax that allow more payments? Are there other debit cards with higher limits that can earn 5X?
Investigation
The IRS has a nice web page that lists the options for paying taxes with credit and debit cards (see "www.irs.gov/uac/Pay-Taxes-by-Credit-or-Debit-Card"). On that page, they present this chart showing three service providers who accept cards for payment:
I contacted each of the above service providers to find out if there were ways around the 2 payment limits. Each confirmed that the limits were in place, and each agreed that it should be possible to do more by using multiple service providers. That is, each quarter you should be able to make 2 payments via WorldPay, two payments via Official Payments Corp, and two payments via Link2Gov. By spreading payments in this way, you could theoretically use $500 Visa cards to pay as much as $15K per year towards taxes.
I was concerned that dodging the 2 payment per quarter limit would run afoul of IRS rules, so I called the IRS. The advisor I spoke with didn't know why the 2 payment limit exists, nor did he think anyone would get in trouble by doing more than 2 (by using multiple service providers). He had certainly never heard of anyone getting in trouble for doing so. It wasn't exactly a ringing endorsement for this approach, but it does help give it a little cover.
Another option was presented to me by Official Payment Corporation. They told me the following in writing (email writing, that is):
If you need to make more than two payments for each quarter, please contact Official Payments customer service at (800) 487-4567 and an associate will be able to assist with processing additional payments.
I called their phone number to confirm this. Could I really make more than two 1040-ES payments per quarter by doing so over the phone? "Yes, no problem," I was told. Interesting. Official Payment Corporation charges 46 cents more than payUSAtax per debit transaction ($3.95 vs. $3.49), but offers a way to make as many payments as you'd like. When you account for both this fee ($3.95) and the fee for buying the Vanilla Visa card in the first place ($4.95), the total fees come to 1.8%. In my mind, this is a readily acceptable cost if you earn 5X when buying Visa cards.
Other 5X Options
In addition to Vanilla Visa cards, Office Depot sells Vanilla Reload cards. The trick is to buy $500 reload cards with your Chase Ink card in order to get 5X points. Then, use the reload cards to load the money onto a prepaid card. There are several prepaid cards that can be reloaded with Vanilla Reload cards: American Express Prepaid, NetSpend, Mio, and Momentum (and eventually MyVanilla which is always "coming soon"). American Express claims that their card cannot be used as a debit card, but all of the other listed cards are debit cards and so would have much lower fees for paying taxes. I haven't tried using any of these cards in this way, but I have no doubt it's possible. The primary advantage over using $500 Vanilla Visa cards is that it is possible to make fewer, larger payments. Fewer payments would mean significantly lower debit convenience fees.
Unfortunately, this approach may not be as perfect as it sounds. NetSpend has been known to shut down the accounts of everyone who pumps large amounts of money through the card. I wrote about my own experience with getting shut down in the post "We're sorry, there is a problem with your account." I think that one could use the NetSpend card to make one or two tax payments before getting shut down, but I doubt anyone would get further than that. Only time will tell whether the companies behind Mio, Momentum, or MyVanilla are more understanding.
Other options for earning points and miles
The best and easiest option I know of for earning miles while paying taxes is to use the SunTrust Delta debit card. See Million Mile Secret's post "$3.49 Debit Card Fee = LOTS of Delta Miles For Tax Payments!" for details. This won't get you 5X points, but it's a lot easier and cheaper than any approaches I listed above.
The next best option is to use credit cards in situations where the benefits earned outweigh the credit card processing fees. There are many situations in which this may be the case so I'll follow up with one or more in-depth posts about this in the future.
Related posts and links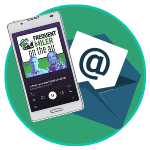 Want to learn more about miles and points?
Subscribe to email updates
 or check out 
our podcast
 on your favorite podcast platform.