There's a terrific targeted welcome offer for the American Express Business Gold card: 150,000 Membership Rewards after $10K in spend. Fortunately, there's an easy way to try to get targeted for this offer.  You can read the step-by-step process in our post here or watch the quick video tutorial below.
We'll summarize the steps below as well.
How to find the Amex Business Gold 150k offer
Start by copying this hyperlink. (You can right click then select copy link address).
Open a fresh "cookie-less" browser. If you're using Chrome for example, you'll click "File" then "New Incognito Window." In Safari, it's "New Private Window" instead. Each browser should have a similar option when clicking "File", though they may be titled differently.
Once in this fresh browser, paste the hyperlink to visit the landing page for the Business Platinum card. Keep doing this until the welcome offer on this page shows 170,000 Membership Rewards points. (If you continue to see a lower offer even after many new attempts, try another browser, or try using a VPN service. Sometimes using your phone's hotspot instead of your wifi will work as well.)
Once you see the 170K offer on this page, click the small menu icon in the top right corner of the page and select "Most Popular Cards".
Then, click on the American Express Business Gold Card. This should show the 150K offer.
Do a happy dance – you finally found the pot of gold at the end of the rainbow!
Again, you can find more details in our original post here.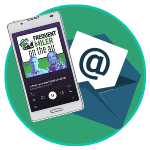 Want to learn more about miles and points?
Subscribe to email updates
 or check out 
our podcast
 on your favorite podcast platform.