With many hotel chains, you can achieve a meaningful level of hotel elite status simply by signing up for a credit card. For details, please read "How to fast track to meaningful hotel elite status". Marriott is a bit tougher. In my opinion, Marriott's Silver status is almost worthless. Gold status, though, is pretty good. Top tier Platinum status is even better, but not dramatically so.
In this post I'll detail how to get Marriott Gold and Platinum status through credit card spend.
Marriott Elite Requirements
If you were to seek elite status the old fashioned way, by staying at Marriott hotels, you would face the following paid night requirements:
Silver: 10 nights
Gold: 50 nights
Platinum: 75 nights
Elite Benefits
You can find Marriott's list of elite benefits here. To summarize (bolding is mine):
Silver: Priority late checkout; 20% points bonus for stays.
Gold: Silver benefits plus guaranteed lounge access/breakfast for members plus one guest (excludes resorts and Ritz Carlton properties); room upgrade; free internet; 25% points bonus for stays.
Platinum: Gold benefits plus guaranteed Platinum arrival gift; 50% points bonus for stays.
Marriott Rewards Premier card
One way to earn Marriott elite status through spend is with the Marriott Rewards Premier card. This card offers 15 nights elite credit each year plus an additional elite credit for each $3K of spend put on the card. The automatic 15 nights credit is enough for Silver status, but still short 35 nights for much more desirable Gold status.
If you're close to earning the next level of elite status through stays, then this card is a no brainer. For its $85 annual fee you'll get at least 15 nights closer to that next level of status plus a certificate for a free category 1 through 5 night each year. To be clear, this annual free night gives you a free one night stay at a hotel, but does not give you a 1 night credit towards status. And, conversely, the 15 nights of elite credit are just that, you do not get 15 free nights to stay in a hotel.
If you want to manufacture Gold or Platinum status from scratch, I do not recommend this card for that purpose. To get the required 35 additional elite nights for Gold status (without any real paid stays), you would have to spend $105,000 in a calendar year. If your goal is Platinum status, you would have to spend an eye popping $180,000 in a calendar year. You can do better.
Ritz Carlton Rewards Visa
A better option for manufacturing Marriott Gold or Platinum status is the Ritz Carlton Rewards Visa card. Ritz and Marriott share the same rewards program, but confusingly keep separate names for their programs. They are interchangeable though. So, if you get Ritz Gold status, that is equivalent to Marriott Gold status. Same for Platinum status. Points earned are interchangeable too.
When you sign up for a Ritz card, you can put in your Marriott Rewards number in the space asking for your Ritz Carlton rewards number. That way, all points and benefits will go to your Marriott account.
Card details:
In your first year of card membership, the Ritz card gives you automatic Gold status. You can keep Gold status after the first year by spending $10K per account year on the card.
The Ritz card conveys Platinum status when you spend $75,000 or more in one account year.
The card has a $395 annual fee (not usually waived first year), which is partially offset by up to $300 per calendar year in travel credits.
Point earnings: 5X at Marriott and Ritz properties; 2X for airline, car rental, and dining charges; 1X everywhere else. Plus, you'll get a 10% annual points bonus based on points earned from the card through the end of December each year.
Earning Gold status
With the Ritz card, this is easy. You'll get Gold status right away and you can keep it year after year simply by spending $10K per account year.
Earning Platinum status
Getting Platinum status with the Ritz card is harder, but not impossible. It requires $75K spend per account year. That amounts to $6250 in spend per month. For those who master the art of manufacturing spend, this shouldn't be too big of a hurdle. One does need to be conscious, though, of the opportunity cost. How much cash back or other rewards could have been earned had you spend $6250 per month on a card that offers better rewards per dollar of spend?
Extending status for two years
By timing things just right, it may be possible to buy two years of status for $10K or $75K spend rather than just one year.
Here are the relevant terms & conditions for earning Gold status:
Each Account Year you make Net Purchases totaling $10,000 or more, including during your first Account Year, you will qualify for Gold Elite Status through December 31 of the following year.
And, here are the terms for Platinum status:
Each Account Year you make Net Purchases totaling $75,000 or more you will qualify for Platinum Elite Status through December 31 of the following year.
It's unclear whether you have to wait until the end of your account year to get the earned status. The following terms suggest (to me) that status is earned once you reach a spend threshold:
Please allow 6 to 8 weeks after qualifying for the Platinum Elite Status award to be applied to your Ritz-Carlton Rewards account.
Assuming my interpretation is true, the key would be to meet the spend threshold just before your first closing date in a calendar year. For example, complete the spend requirement in late December, in preparation for an early January closing date. Then, within the next 8 weeks, or less, you should be upgraded to the appropriate elite level. And, if I'm reading the terms and conditions correctly, that elite status should last throughout that year and all of the next year.
Keeping status without keeping the card
Once you are granted elite status you'll be able to keep it until it expires even if you cancel the Ritz card. To keep elite status past the expiration, you have two choices:
1) Wait and see
Marriott has been known to renew elite member's elite status levels even when they haven't re-qualified. When the time comes for your status to end, I recommend waiting to see what happens. There's a chance that it will continue.
1) Buy it back
There's no guarantee that Marriott will offer this deal every year, but for the past several years they've offered an Elite Buy Back Promotion (details here). The interesting thing about this promotion is that you can use points to buy back status up to the last level you've achieved. Most recently, they charged the following amounts:
Silver: 7,500 points
Gold: 25,000 points
Platinum: 40,000 points
Assuming this offer continues, the amount of manufactured spend required to maintain Platinum status past the first year drops significantly!
Here are some options for earning 40,000 Marriott points through spend:
Marriott card: Spend $40,000 on 1X categories.
Ritz card: Spend $36,400 on 1X categories. With the 10% annual bonus, you'll earn 40,000 points.
Chase Ink Plus card: Spend $8,000 on 5X categories such as office supplies and telecom (keep in mind that office supply stores often have a good selection of gift cards). Then transfer 40,000 Ultimate Rewards points to Marriott.
Conclusion
If you don't mind the high annual fee, the Ritz Carlton Rewards Visa card offers an easy path to obtain and keep Marriott Gold status: simply spend $10,000 per year. Platinum status is more difficult, in that it requires $75,000 of spend. That said, it is possible to keep Platinum status in ongoing years with as little as $8,000 annual spend (see "Buy it Back", above).
In this post I've detailed how to earn meaningful Marriott elite status through spend, but I didn't address whether or not it's a good idea. Status is very nice to have, especially if you stay in Marriott or Ritz Carlton hotels often. That said, depending upon your travel habits, dedicating your spend (and annual fees) to other cards may make more sense.
What do you think? Is it right for you? Please comment below.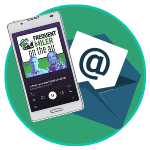 Want to learn more about miles and points?
Subscribe to email updates
 or check out 
our podcast
 on your favorite podcast platform.