There are many good reasons to buy $500 Vanilla Visa cards.  Here are a few:
To earn 5X Ultimate Rewards Points with a Chase Ink card (see "Almost too good to be true") at Office Depot.
To earn 6X Hilton points with the Hilton Honors Surpass Amex cards at a US Supermarket or US gas station.
To earn 6% cash back with the Blue Cash Preferred Amex at a grocery store.
Once you have the Vanilla Visa, you can simply use it for day to day spend.  Or, you can liquidate it in one step by paying taxes.  Quite a while ago a reader told me this was possible, but I hadn't tried it until last week.  It turned out to be incredibly easy!  Below is a step by step guide:
Step 1: Register your zip code online
Go to www.vanillavisa.com and log in by entering your card's number, expiration date and cvv (the 3 digit code on the back of the card).  Next register or edit your card to enter in your Zip code information:
Step 2: Go to payUSAtax.com and "Make a Payment"
Once you click the "Make a Payment" button you'll see the following screens.  Fill out each screen and press "continue".  In the screen shots below, I made an estimate payment for my 2012 taxes.  My payment was for $496.51.  payUSAtax.com charges $3.49 for debit transactions, so the total comes to exactly $500.  Personal information on the screens below has been masked.
Be careful to select "Debit card" in order to get the lowest fees:
Step 3: Confirm that the payment went through
This step isn't really necessary, but personally I wanted to make sure that my card's balance was zero before tossing the card in the trash.  So, I logged back into www.vanillavisa.com to take a look at my Account History:
Available balance: $0.00.  Great!
Notes
Cost: When you consider both the purchase fee for the Vanilla Visa ($4.95) and the debit card fee for paying taxes ($3.49), the cumulative cost to pay taxes this way comes to 1.7%.  Compare this to the credit card processing fees of 1.89% for Visa, Mastercard, and Discover; or 2.29% for American Express.  It's hardly worth the effort for the savings unless you earn bonus points when buying the Vanilla Visa.
PIN: Even though this was processed as a debit transaction, I was never asked for a PIN number.  This is good news since you do not get PIN numbers with these cards.
Limits: Different types of tax payments have different limits.  For example, you can only make 2 estimated payments per quarter.  This FAQ has a list of similar limits.
Questions: payUSAtax has a great FAQ page.  Please read this if you have questions about paying taxes online: www.payusatax.com/faq
Vanilla flavors: For more information about Vanilla Visa cards, please see "The many flavors of Vanilla".
Other Cards: The approach to paying taxes shown above should work with most other debit and prepaid cards, but you'll have to figure out for yourself whether it makes financial sense to do so.  You can also pay via credit card, but be prepared for the 2.29% fee for American Express cards (via valuetaxpayment.com) or the 1.89% fee for other cards (via payUSAtax.com).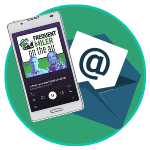 Want to learn more about miles and points?
Subscribe to email updates
 or check out 
our podcast
 on your favorite podcast platform.