It's common to book a trip through one airline that includes segments flown by other airlines.  For example, a trip booked through American Airlines might include segments flown by Alaska Airlines, British Airways, Qatar, Qantas, or other AA partners.  In some cases the partners are so well integrated that its possible to select seats through the airline you booked with (e.g. you may be able to select Air France seats when booking through Delta), but often you cannot.  Often, it is necessary to go directly to the operating carrier to select your seats.  Here's how…
When you book a trip, the airline you book with creates a 6 digit Passenger Name Record locator (PNR) that can be used to find and manage your booking.  In some cases the same PNR can be used to manage all segments of your booking, including those operated by partners.  In other cases you'll have to find the PNR for individual partner segments.  Once you have the PNR, picking seats is usually simple (it's not always free, but it's usually easy).
The process I recommend goes like this: First try to select seats through the airline you booked with.  Then, for each segment where you can't select seats, try the following…
Find the relevant PNR (see examples below)
 Google for "[airline name] Manage Booking" and click to the airline's website
Enter the PNR and your last name to manage your booking and select seats.
Step 1: Find the relevant booking code (PNR)
When airlines maintain separate booking codes for partner segments, they usually make those numbers available to you when viewing or managing your overall booking online.  Here are a few examples:
Air New Zealand Booked through United
In the booking above, I used United miles to book a trip that included a segment flying Air New Zealand.  As you can see above, United offers an overall Confirmation number ABC123 and an Air New Zealand specific Confirmation number XYZ456 (note that I altered the PNRs in this post to protect the innocent).  United doesn't have the ability to let you select seats on Air New Zealand and so it's necessary to use Air New Zealand's website to select seats.  Use the Air New Zealand specific confirmation number to do so.
Qantas booked through American Airlines
In the booking above, I used AA miles to book a trip that included a segment flying Qantas Airways.  As you can see above, AA offers an overall Record locator ABC123 and a Qantas specific Confirmation code XYZ123.  It is the latter code that is used to pull up the reservation on Qantas' own website.
KLM Flight Booked through Delta
Delta only shows their own PNR (see Confirmation# ABC123, above), but many of their partners are integrated well enough to where you can use Delta's PNR to pull up the booking.  For example, I used the above confirmation number (before I photoshopped it for this post) to retrieve my booking on KLM's website.  There, I could easily see the Booking code that KLM uses more directly.  Alternatively, with some of these partners it's possible to select seats directly through Delta.
If the above technique doesn't work for your Delta booking, you can get the partner PNR by asking Delta.  Call, Direct message via Twitter, or message through the Delta app to ask for the partner PNR.
Multi-Partner Award booked through ANA
The booking shown above is for a Round the World award that I booked with ANA.  This award booking includes numerous Star Alliance partners.  With several of the partners, I was able to pick seats directly through ANA's website.  With others, I used the single PNR provided by ANA (named "Reservation Number," above) to pull up my booking in each carrier's website.  In other words, ANA generates a single master PNR that can be used everywhere.  It would be nice if all airlines did this!
Step 2: Google for "[airline name] Manage Booking"
This is a simple shortcut for getting to the right place on the partner airline's website. Suppose a ticket booked through United Airlines includes a segment flown on Air New Zealand and you want to pick seats for the Air New Zealand flight.  Simply Google for "Air New Zealand manage booking" and then click through to the carrier's website.
Step 3: Find Your Booking, Pick your seats
Each airline's manage booking page includes a place to enter your PNR and last name.  Do so to pull up your booking.  Here's an example from Air New Zealand:
Once you pull up your booking, you should be able to find an option to choose seats.  Once you find the option and click it, you should then see a seat map where you can select seats.  Note that in some cases you will have to pay to pick preferred seats (or to choose seats at all).
Use the same techniques to check-in for flights
In some cases you'll have to check in directly with the operating carrier rather than the airline you booked through.  In those cases, you can use the same techniques shown above to manage your booking and check-in on the operating carrier's website.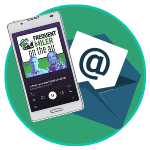 Want to learn more about miles and points?
Subscribe to email updates
 or check out 
our podcast
 on your favorite podcast platform.