I've updated this post with many reader suggestions, including another category 4 hotel in Hawaii!
I recently wrote about my plans for using free night certificates from Hyatt, IHG, and Marriott ( "Forced" to adventure due to free night certs).  In that post I asked readers for recommendations, and the response was awesome.  There are so many great places to stay!  My intent is to synthesize and republish all of the suggestions, but for now I'm starting just with Hyatt.  In this post I present the best Hyatt hotels bookable with category 1-4 certificates.  Currently the list is only for U.S. properties, but I intend to expand the post and republish it in the future with international options as well.
Updates:
6/8/21: Added the following hotels thanks to reader suggestions:

Tempe Mission Palms, Arizona
Hyatt House Naples, Florida
Hyatt Centric Waikiki Beach, Hawaii
The Eliza Jane, New Orleans, Louisiana
Hotel Nyack, New York
The Carolina Inn, Chapel Hill, North Carolina
The Bellevue Hotel, Philadelphia, Pennsylvania
Grand Hyatt San Antonio River Walk, Texas
Hyatt Place Park City, Utah

6/8/21: Added new reader reviews to the following properties:

The Scottsdale Resort at McCormick Ranch, Arizona
The Confidante Miami Beach, Florida
Hyatt Regency Grand Cypress, Florida
Lahaina Shores Beach Resort, Hawaii
Hyatt Place Portland – Old Port, Maine
Hyatt Regency Tamaya Resort and Spa, New Mexico
Gild Hall, a Thompson Hotel, New York
Hyatt Regency Hill Country Resort and Spa, Texas
Hyatt Place Moab, Utah

5/29/21: Removed Last Hotel St. Louis since it is no longer a Hyatt
There are a number of ways to get these certs.  The World of Hyatt card offers a category 1-4 cert each year upon renewal and again when you spend $15K within a calendar year.  Additionally, Hyatt offers these as Brand Explorer rewards (when you've stayed at 5 different brands); as a Milestone Reward (when you earn 30 elite qualifying nights within a calendar year); and sometimes as rewards for miscellaneous promotions.
Arizona
This looks amazing.  Readers say it's great:
NK3 says: "For those interested in an Arizona adventure, the Hyatt Residence Club in Sedona is a great choice. We have used certs there multiple times. The studio units are good, and we have been upgraded to one bedroom units more than once. Average price (with taxes & fees) is often $350-400. Great hiking and beautiful scenery!"
Points Adventure says: "I second the Hyatt Residence Club in Sedona for the cat4 cert. The whole area is absolutely gorgeous, I could stay for weeks. Sedona Rouge is a better deal at 15k Wyndham, but when you have Hyatt certs, this is a great option."
On the other hand…
The Miles Professor says: "HRC Sedona is sadly a dump! But looks nice in the photos 🙂 I don't know how it got such high reviews on booking dot com"
Trent P says: "The Scottsdale Resort at McCormick Ranch is a beautiful property. We visited in February when we tried to become Globalist. The only problem was check-in; took 2 hours after we arrived at the property at 4 pm (there was a whole soccer team that stayed there). Complained, a manager (who's unfamiliar with Hyatt points at all) asked how he can compensate us. I said gave us 18K Hyatt points, and points were deposited three days later. Score! So I still recommend it, just beware there might be some issues here and there."
Buzz wrote: "I just stayed at Tempe Mission Palms which is a Cat 3. Nice hotel. Never over the top luxury (it's a conference center) but great location in Tempe. You can walk to the party/restaurant zone and Tempe is growing like crazy right now."
California
Reader Grant says: "Great central location to all things in Monterey."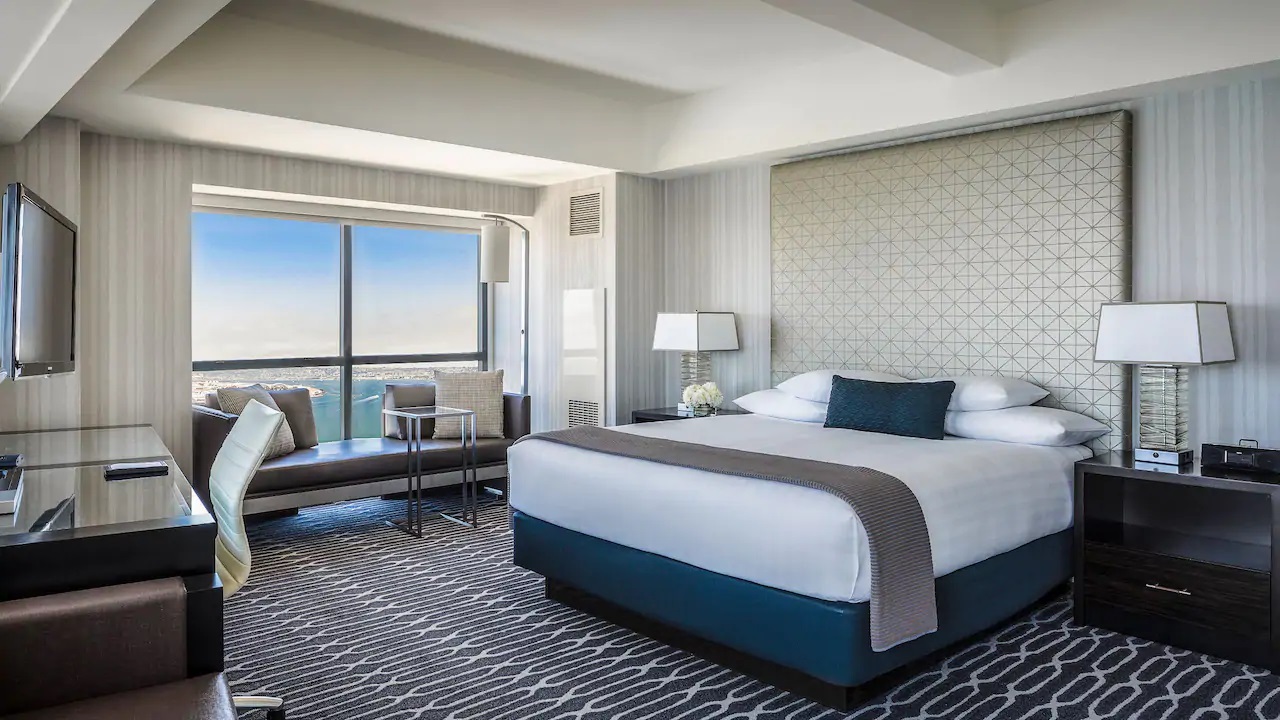 Readers recommend this one for a San Diego stay:
Buzz says: "Manchester Hyatt in San Diego is another great hotel."
PeterSFO says: "Great view of the water, walking distance to old town San Diego San Diego's Gaslamp Quarter. Great food and great weather. Location wise, I prefer it to the Andaz which is right downtown but the Andaz is also a Cat 4."
Gene cautions: "I am not sure if the guy still owns the hotel, but the Manchester Grand Hyatt was/is owned by one of the bigger funders of 2008 CA Proposition 8, which outlawed gay marriage in CA (later overturned by courts). I would never stay there in a million years or recommend that anyone else stay there."
Florida
This one is only category 3, but I've been here many times and really enjoy it for escaping the Michigan winter.  The Regency Club has a great outdoor balcony.
Derrick C says: "Grand Cypress Regency Club has been closed since covid and no imminent dates to re open yet."
This one looks like it would be a great winter escape. Readers agree:
Miles Ahead says: "In Florida, I also was really pleasantly surprised by Hyatt House Naples. Rooms with balconies overlook an estuary, very peaceful and surprisingly serine given that you're just off the Highway and walking distance to downtown Naples with great shops and restaurants. Also Hyatt House offers a made to order omelet station at breakfast, which was nice (at least pre-Covid it did)."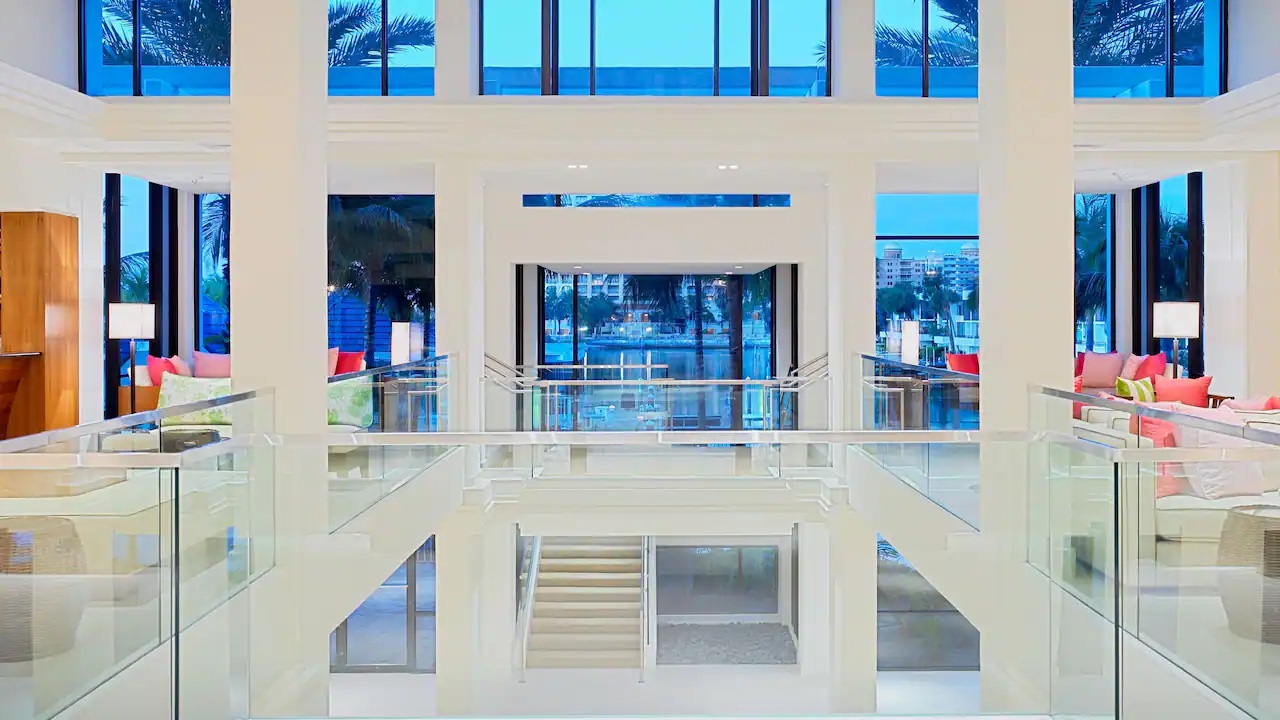 Julie says (Via Frequent Miler Insiders on Facebook): "I have not stayed at the HR Sarasota yet but have walked around the property, which looks pretty nice and is walkable to downtown Sarasota attractions."
Hawaii
This is a Destination brand resort with full kitchens in every room.  My understanding is that this resort doesn't provide any elite benefits like breakfast, late checkout, etc., but come on, it's in Maui and on the beach!  The full kitchen is a big perk in itself.  This looks like an incredible use of free night certificates.
jak says: "I've stayed at Lahaina Shores Beach Resort and found it to be perfect for what we needed: clean, easy access, free parking and down the street from Lahaina Town. The room was fairly large because of the kitchen. It has a decent-sized pool and hot tub, and it's right on the beach. I don't need a big resort so this fit the bill."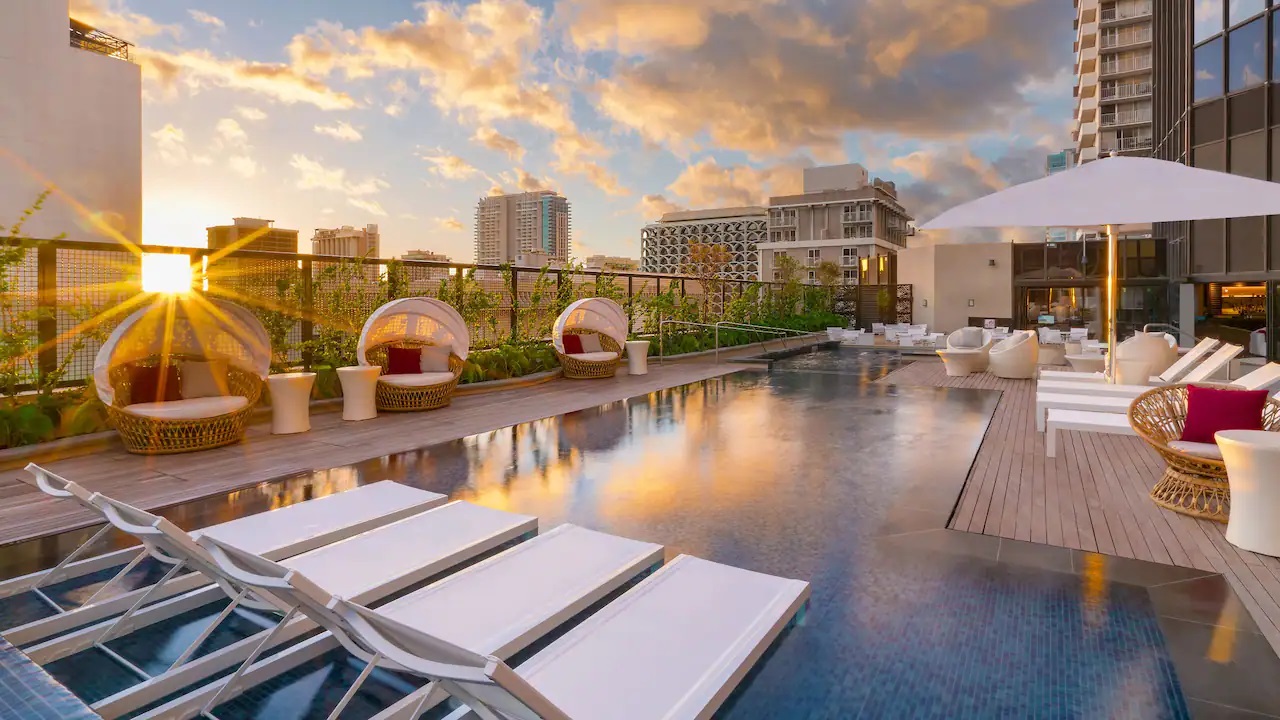 Sean says: "We really liked the Hyatt Centric Waikiki… If you go, make sure you get one of the "WET" rooms. One of the best hotel bathrooms we've ever had! Also, a great location. It's a couple blocks from the beach. IIRC, it's just inland from the Moana Surfrider."  Further, when asked what "WET" rooms are, Sean added "It's a Japanese style bathroom where the shower and tub are in the same room. So the room can get entirely 'wet'. It had a super deep soaking tub with the faucet in the ceiling so the tub filled from the ceiling. In our room, looking to the right of the tub, was the shower. It was all enclosed in glass. Hope this helps. There are some pictures of it on the hotel website."
TravelBloggerBuzz says: "This property plays game with Suites!"
NK3 adds: "They also play games with standard award availability, which limits the ability to use these free night certs. I think they have a five night minimum. There are tricks to get around this, but it is annoying. Hyatt Place Waikiki is not as nice but I just use my certs there because they don't play these games."
Illinois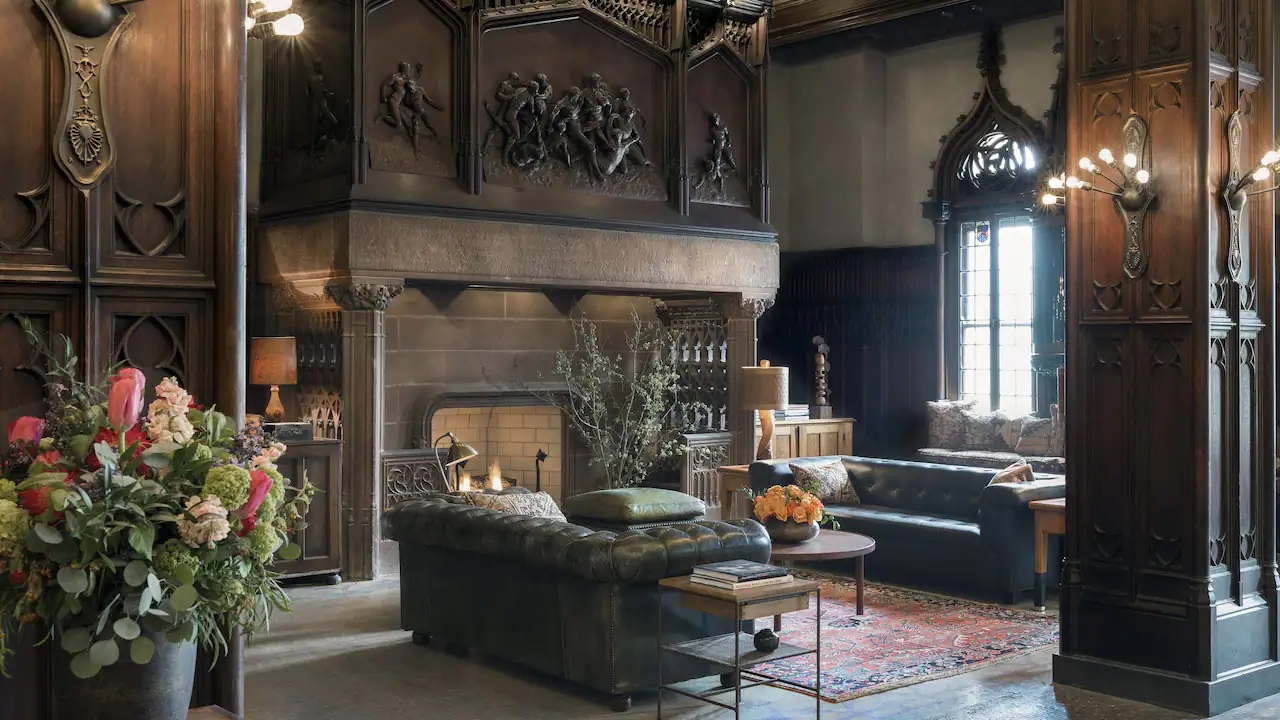 This Unbound Collection hotel gets great reviews from our readers:
ActualMichael wrote: CAA is probably my favorite hotel that I have ever stayed at. The history, the quality of the drinks and food, the vibe, and the location right across from Millennium Park are all unbeatable. Not the biggest rooms, but everything else is top notch.
Sco wrote: I visited a friend who was staying at the CAA a few years ago when I happened to be in Chicago for the day, and I had no idea it was part of Hyatt's Unbound Collection! Such a fun place with a great location. Will probably be using a lot of my future Cat 1-4 certs there now.
Louisiana
I want to go into a little more detail about the Eliza Jane in New Orleans since not yet on the "list" & certainly deserves to be. It is a Cat 4, & I found it to be a better-than-expected FNC redemption (I expected it to be too fussy).

Located in the warehouse area so not ideal for some but for those wanting a little less noise & drunks is on the "right" side of Canal. Mothers (an institution) is just around the corner for casual dining & August for fine dining. The hotel restaurant Couvant/oyster bar are excellent for dinner. I wasn't yet Globalist so cannot attest to their breakfast.

Like an Autograph, Tribute, Curio, or 21c, there are visual reminders everywhere (incl the rooms) of its previous occupants which incl a newspaper & bitters company.

The Eliza Jane is a thoughtful blend of elegance, combined with just the right mix of fancy and funky." Like other converted warehouses, the rooms & pubic spaces can be on the dark side by day but are also so lovely lit up warmly at night. I managed a Suite upgrade even as an Explorist.

It's not an over-the-top Hotel Zaza or an antiseptic 21c Museum Hotel, it strikes the right balance.

Not much need to mention activities in NOLA, but we did esp like the Murder Carriage night tour bookable with URs. More historic than scary. And a Garden District walking tour for architectural/landscaping eye candy & interesting celeb stories.
Maine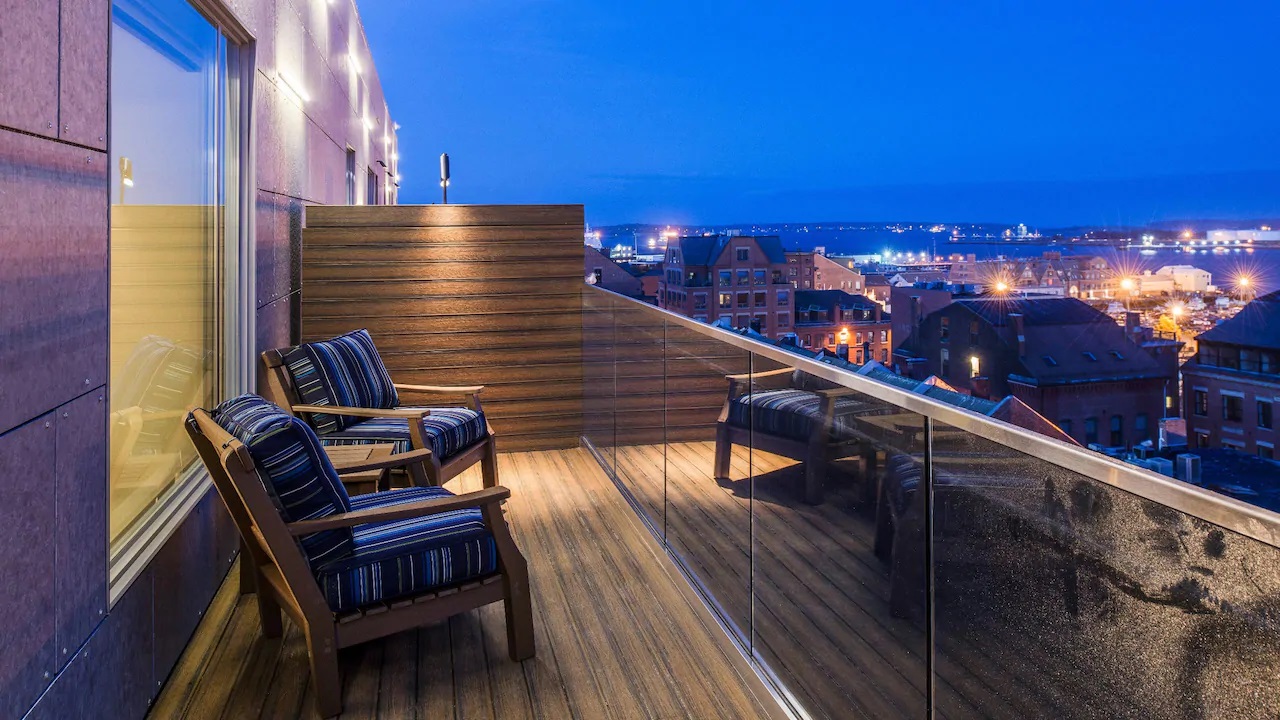 Via Frequent Miler Insiders Group on Facebook, a couple of people suggested this one.
Matthew says: "The HP Portland ME looks like a good value proposition for the Hyatt certs."
Jennifer says that the hotel itself isn't anything special but it is clean with decent sized rooms and in an ideal location.
And readers of this post added…
Paul says: "I feel like the Hyatt Place Portland Maine is just so so average. It's just literally near by the port and thats it. Personally I feel like you can get much better value of your Hyatt certificate at any other hotels on this list."
Dan C says: "Regarding the Hyatt Place Portland, Maine, the location is great for Portland. It's right downtown near many very good restaurants and Portland activities. You will want a car as you will need to drive a little for a decent beach. It's a Hyatt Place so it's not the most glamorous use of a free night cert, but for people in New England it is a decent option for a nice weekend."
Lanny says: "Stayed at the HP Portland (Maine) – Old Port for 3 or 4 nights in 2019. Had a GREAT time. Staff was helpful. Room was clean. We pre-arranged a cash co-pay on top of points to get into their biggest, best room and it had a huge balcony and great views. Would LOVE to return. Parking is a bit tough since its valet only."
Maryland
Reader Lynn says: "Been to the Hyatt Chesapeake Resort many times. Its very nice. Great spa. Nearby you can go sailing, on a fishing charter, or visit St. Michaels, which is a cute little town. Annapolis is also on the way if you are driving from either DCA or BWI. You could also combine with a day or two in Washington, DC if you fly in/out of DCA."
Missouri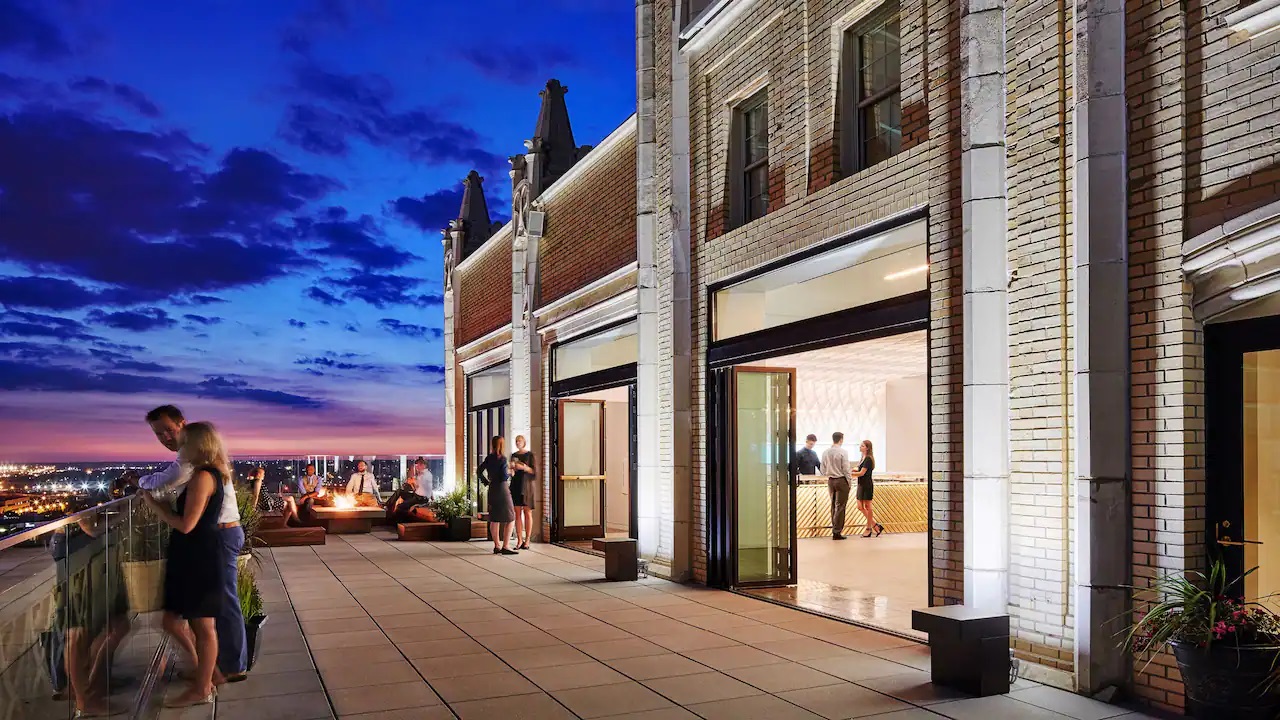 Reader Pam says: "The Hotel Kansas City is downtown and a completely renovated gem. It is beautiful with a colorful history as a social club with famous & notorious members. If you stay, ask for a tour. As they say, they don't make em like they used to and you will never see fixtures and detail quite like you will here. Cat 4. Plenty to do in the nearby entertainment district or take a short drive north to the cute town of Weston, I recommend Green Dirt Farm to eat. Is also a creamery & their cheese is to die for."
New Mexico
This one looks super nice, but recent reviews are mixed.
Miles Ahead says: "I can totally recommend Regency Tamaya, I stayed there with Privé rate and had the best value ever! The breakfasts (and dinner) were first rate. Great walking/running trails and horseback riding right on property. As a tip, I could recommend booking the Privé rate here when rates are inexpensive rather than burning a cat 4 cert for this Cat 3 property…
New York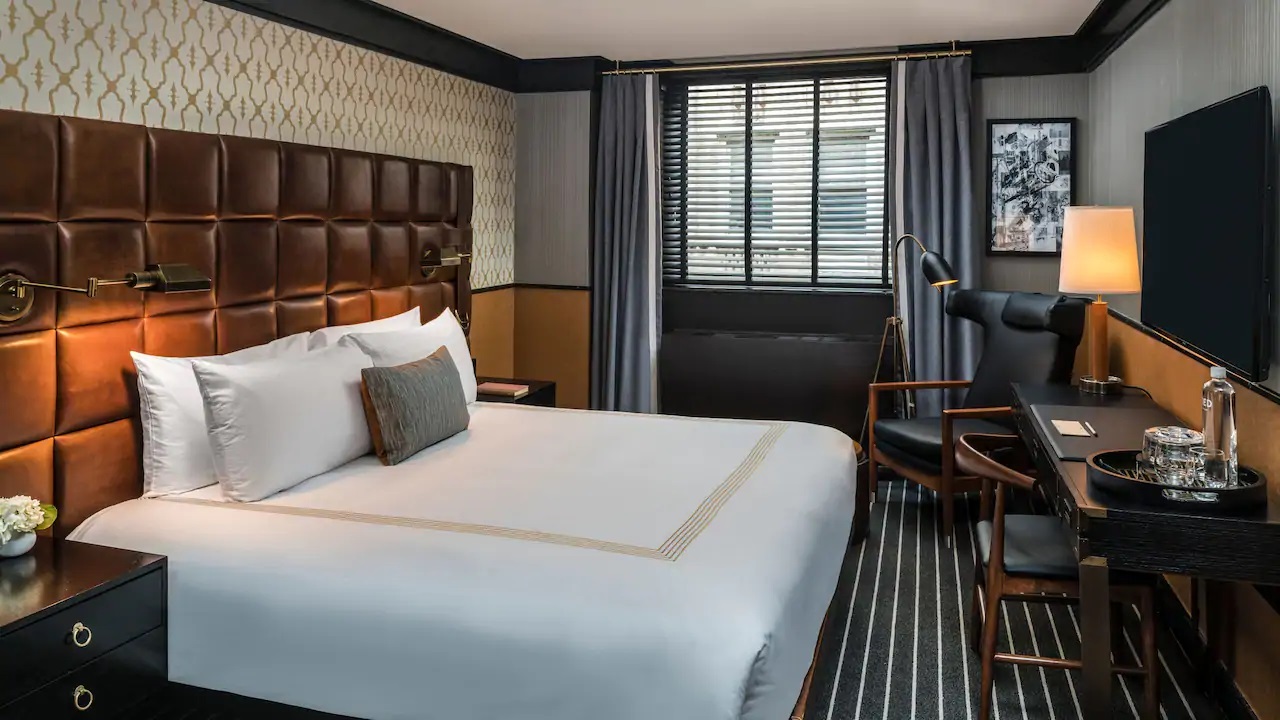 Since this hotel is only category 2, you might be better off using points to book it.
Danny says: "Lots of charm and culture in the Hudson Valley."
North Carolina
Pam says: "The Carolina Inn Cat 3 is on the UNC Chapel Hill campus. It is a lovingly restored historical property with very nice rooms & a wonderful on-site restaurant. It was pulled over as part of the Destination portfolio. The rates are usually very good so may not even want to use a FNC. We used Prive because we already knew we loved the restaurant and would use the $100 credit from booking in that manner. They are also good about addtl nominal fee offered for upgrades (I wasn't yet Globalist when we were there).  We spent a coupla hours enjoying the photos/captions all over the property. Andy Griffith first performed at the hotel as a student & frequented the property often until his death.  Couple of hrs drive from Charlotte & well worth a visit as just so pretty!"
Oregon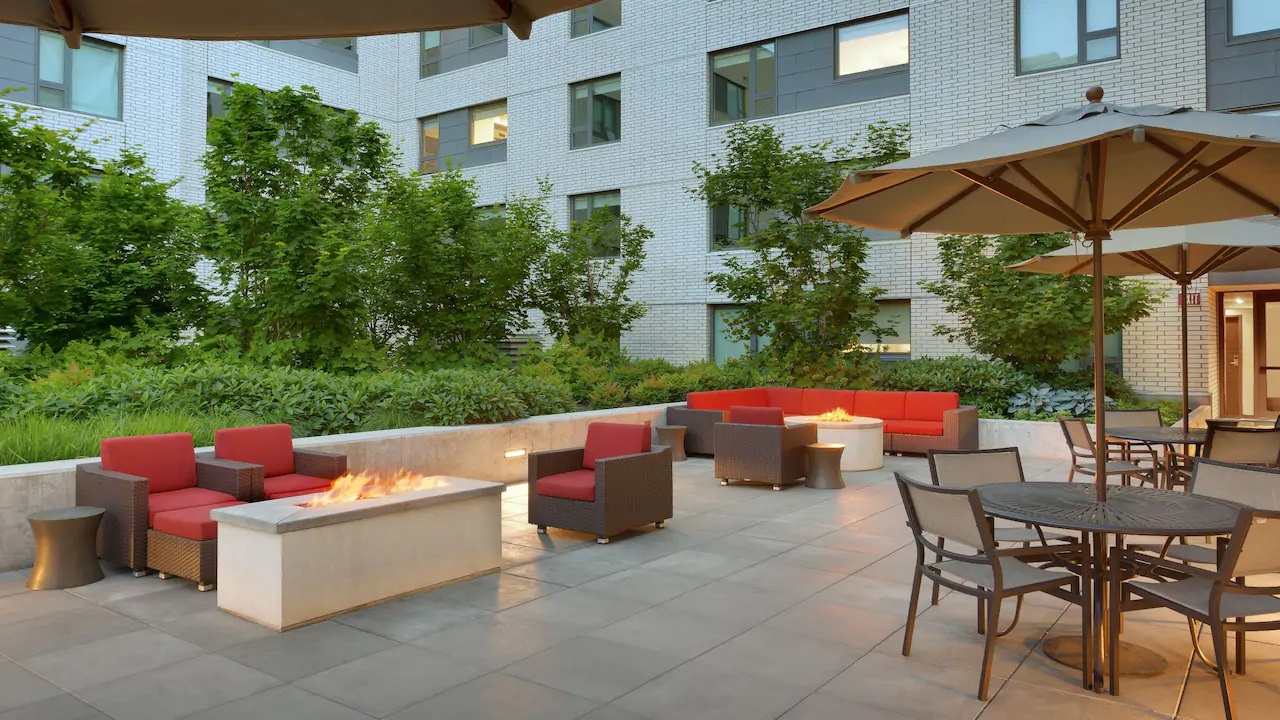 Reader PeterSFO says: "The Hyatt House in Portland is great. It's near the Willamette river so you can walk along it and it's also close to Portland downtown. I think there a couple hotels that are in some of the rougher parts of Portland so you have to watch out for that. The only downside is that paid rates are usually low in Portland so not sure if you'll get good value.There's a brand new Hyatt Centric closer to downtown too."
Pennsylvania
Dee says: "The Bellevue in Philadelphia is an Unbound Collection. I just took a class on antique skyscrapers and the Bellevue was featured. I've stayed a few times. Great location right in the middle of downtown, excellent service, beautiful restaurant and bar on the top floor. Some rooms are gorgeous, some are just nice. It is an old building and rooms are not necessarily uniform.  I used a suite upgrade cert a few years ago. The suite was ENORMOUS, which was great. We were there for a family event and had tons of room for family to hang out in the living room."
Biggie F says: "Yeah, the top (19th floor) setting for the b'fast is really a delight. (This is in addition to the bar and restaurant, which have their own retro-glamour feels.) I find the b'fasts good, and in combination with the setting, I was even willing to pay on one occasion when I had lost my Globalicity.  I have used more than a couple of free award nights here, and hope to do it again."
Puerto Rico
This looks like an amazing winter getaway!  Readers seem to like it too:
Ross says: "The Hyatt Regency Grand Reserve in Puerto Rico is a category 4 and a gorgeous property."
Dan says: "Completely agree [with Ross]. Stayed here for 4 nights and loved it. Great beaches and pool, beautiful property. A little isolated but if you have a car some very good food options within a 1/2 hour of driving. Plus very close to El Yunque rainforest, a must do PR activity."
Texas
Pam says: "I very much like the Cat 3 Grand Hyatt on the riverwalk. It is new, shiny, & in a great location by the riverwalk mall. It will be upgraded to a 4 or 5 easily with time. It is really more a convention hotel so is quiet without one in town! Within an easy walk to the Tower of Americas, you can eat up there, too, & not have to pay for the observation deck. I booked a premium suite with points (based on your prev write-up of how to do this!) then used Cat 1-4 certs for a free adjoining room for another family mbr. The entire space was fantastic. Don't forget a riverwalk boat tour if you head that direction – the tours are now managed by one company so the experience is much better."
Reader Brant says: "A somewhat older property, but very relaxed with large, comfortable suites and many onsite amenities and amusements across a large acreage. Shuttles to Sea World and Six Flags Fiesta Texas. An Uber or rental car will have you in downtown San Antonio in a few short minutes for daylong, nightlong adventures to the Riverwalk, Alamo, Tower of the Americas, Hemisphere Plaza, La Villita, The Pearl entertainment district, San Antonio Art Museum and so much more."
DiscoPapa says: "Hill Country is our go-to. We love it there! Between my wife and I, getting 4 nights this summer on free night certs. A great property with a lazy river!"
Pam says: "I have stayed at the Hyatt Regency Hill Country Resort. "When the resort opened in 1993, it was the first new hotel built in Texas in five years and established the "destination resort" market in San Antonio. A FlowRider® wave machine and a tower slide were added to the resort's onsite water park, expanding it to 5 acres. The heated wave machine can be enjoyed year-round and provides resort guests the options of body boarding, knee boarding or stand-up boarding – the only location in Texas with a stand-up boarding option. This property is comfortable like an old shoe. It is also crawling with excited children because of the water features. This includes the public areas as well as restaurants so a bit romper-roomish if you're not in that vibe. I wouldn't make this property a destination unto itself without small children in tow and/or a desire to spend time on their lazy river."
Utah
This one is only category 2 and so it costs only 8,000 points standard.  As a result, you might be better off using points here rather than a free night certificate, but only if you know you'll use the certificate towards better use before it expires.  Readers like this place:
Miles Ahead writes: "For Utah in ski season, the Hyatt place Park City is a great value. It has a ski rental shop inside, a great big hot tub and free city bus trasport right outside the hotel to lift. Otherwise it's a good, but standard Hyatt Place with some nice mountain view rooms. Tip, I've combined a cat4 cert w cat 7 cert and stayed at PC Centric., which is right on the ski lift. Centric shuttle picked me up in the frm the HP and held my stuff so I could jump right on the lift from the Centic."
Reader Suggestions?
Have you stayed in any Hyatt category 1-4 hotels which you'd recommend?  I'd especially like to flesh this out with international hotel suggestions, but I'm happy to get suggestions within the U.S. as well.  Please comment below!