Awhile ago, we wrote about the Frontier GoWild! All-You-Can-Fly Pass. Shortly after, my husband and I decided to give the monthly version of this pass a try. What we found is, it can be a great deal… if you can make use of it. I'll explain.
What is the Frontier GoWild! All-You-Can-Fly Pass?
Despite the implications of its gimmicky name, this is not an all-you-can-eat buffet of flights you can just dive into once you pay a one-time fee.
They'd like you to think so when they say:
"A fare of $0.01 will be charged for each segment booked".
I have no idea why they say that because in reality, every segment has at least ~$15 added, more for international flights, and more for bookings further out than a day. Practically speaking, it's really more like a new, discounted tier below the Discount Den. 
You can visit Frontier's GoWild! page to review the specifics in more detail, but here's a summary:
GOWILD! ALL-YOU-CAN-FLY PASS BENEFITS:

An unlimited number of flights
Access to Frontier's domestic and international destinations
Get confirmed bookings the day before flight departure for domestic travel and starting 10 days before flight departure for international travel
NEW! Plan ahead & book select flights early, simply search & choose GoWild! when available. A GoWild! Early Booking charge may apply
Travel that will keep your miles from expiring; plus, use your Elite Status for FREE bags and seats.
On their landing page, they have a "Things You Should Know" section which includes a lot of helpful details, including things like blackout dates.
Why I got the GoWild! All-You-Can-Fly Monthly Pass
In short, I got this pass to spontaneously take advantage of cheap flights to Mexico. It paid itself off in one flight.
But don't get too excited – I'm sort of the perfect candidate for this kind of deal. Until very recently, I was living as a homeless drifter, (or as I sometimes call myself to make my parents less sad, "a digital nomad") which put me in a perpetual state of needing to decide where to go.
Mexico is a common haunt for us and last-minute is a typical speed for us. So, well within the GoWild Pass' 10-day window for international flights, we were able to price out our Mexico flights and confirm that the GoWild! Pass (which was $49 at the time, and is now $99) would essentially pay for itself right away, just with those flights.
While the $99 November pass wouldn't have paid itself off with our Mexico flight, there are examples of $100+ savings where you could still pay off the Pass in one flight, even at its new $99 price.
What about domestic flights?
In some ways, it's the domestic flights where this could really shine with last-minute rates going as low as $15. (No, I've never seen the $0.01 rates Frontier implied I'd see.)
When it started, the pass limited domestic flights to last-minute bookings within a day of departure. But now, it functions like a more deeply discounted version of the Discount Den with GoWild! flight options showing up as far out as two weeks or more, just not quite as discounted as the day-out price.
For example, here's a look at a Raleigh to Atlanta flight tomorrow vs the next day:
But the savings can get much bigger. When we were looking for flights to Savannah recently, we were able to find some $15 rates last minute, even though the standard cash price was as high as $500! Even a few days out, the price was significantly cheaper than the alternative rates.
Even in our nomadic state though, we only made use of this pass on those flights to and from Mexico. Even with low rates to Savannah, the routes available on Frontier are limited enough, and we had just enough time and location restrictions that we couldn't make it work. Not to mention, some Frontier routes are seasonal.
What to watch out for if you get the GoWild! Pass:
If you do happen to be one of the handful of people who are either flexible enough or points-broke enough to hop on the monthly GoWild! Pass, here's what you should watch out for.
The 30 day window is the fly window, not the bookable window.
So for example, if we still hadn't booked our flights home from Mexico by the last day of the Pass, even if we were looking within the 10 day international flight window, we would have been limited to flights on that day.
The "personal item" baggage size limit is smaller than a standard carry on: 14 x 18 x 8 inches
If your bag looks bulky they will make you test that your bag can fit in their little test space before boarding. If it doesn't fit, they charge steep fees for adding a paid bag at the airport.
Frontier is very strict about bag size, especially domestically.
The domestic airports made me demonstrate my bag size in their little test area, but the Cancun airport did not. (Either way, they don't seem to mind if you have to muscle the bag into the test area a bit 😛 – it just needs to fit.)
However, Frontier has incredibly liberal status matching for $99 (there's always a price added on). Apply here, and read this post to learn about status matching to get free bags. Read about the full status benefits here.
I walked through the status match steps and found I would have been able to [instantly?] match to Frontier Elite 50k from IHG Diamond for $99. This would also give me Discount Den in the future and even free checked bags. (I decided not to do it since we actually pack very lightly anyway.)
Beware…the month-long Pass auto renews (and at a higher rate!)
The pass automatically renews at $149. It is technically a monthly pass, after all (not a "month pass".) If you only want 30 days of the pass at the lower rate, (which I recommend), log into your profile right after you buy the pass, scroll down to the GoWild! Pass section of your profile, and turn off auto-renew setting. Do this immediately after enrolling!
IF you do get the longer pass, like the Fall&Winter pass for example, use it with (or as) a backup option.
In short – it's better for spontaneous, opportunistic trips than carrying out travel plans within pre-set schedules and locations. But if you do want to try and use it for the latter, book a cancelable flight like Southwest that you could cancel last minute when you see that a GoWild! rate is good and usable. If you get the $15 flight, great, if not you have a back up plan.
You can check to see if you're in a city with direct flights here. (This is relevant because the ~$15 fees which make up your GoWild! rate are added per segment). 
Flights with your pass do not earn miles or count towards status.
If you count on these flights for your Frontier status (no judgements here) then this is not for you.
What to watch out for if you use the GoWild! Pass on International flights:
Most international flights have terrible availability – I'll demonstrate this more below, but this isn't always necessarily related to the Pass, but more to Frontier's limited international route options. However, there are some times where an international flight is within 10 days and there are plenty of standard seats available but no GoWild! Pass rates, which I guess is to be expected.
Frontier flies to the following international destinations: Cancun, Montego Bay, San Jose, Liberia, San Salvador, Guatemala City, Santo Domingo, Punta Cana, San Juan, Aguadilla, Nassau
Here's that list again, but with the range of GoWild! fees which will make up your GoWild! rate:
San Salvador: $33-$48 there and $79-$94 back

Cancun: $72-$87 there and $86-$102 back

Montego Bay: $76-$91 there and $117-$132 back

San Jose and Liberia, Costa Rica: $50-$65 there and $76-$106 back

Guatemala City: $50-$65 there and $72-$86 back

Santo Domingo and Punta Cana: $76-$91 there and $93-$108 back

Aguadilla and San Juan, Puerto Rico: $32-$42 there and $32-$42 back (if within 2 days)
Puerto Rico appears to be international in terms of its fees but not in terms of its booking window, (which behaves more like the domestic flight windows).
Most of these international destinations aren't necessarily high on my personal list, but if you have a timeshare it probably hits all your destinations.
Departing from San Jose and Liberia, Costa Rica and San Salvador each have only one destination: Atlanta. (Guatemala City has two destinations.) Availability can be really tight, even if Atlanta is your final destination. On top of that, sometimes the flights only run once a week, which greatly limits your already-limited GoWild! flight options, which have to fit within the 10-day window. Again, you might consider having a backup plan with a cancelable ticket like Southwest or a mileage ticket of some kind, then if the last-minute GoWild! rate never shows up, you're not stranded for a whole week waiting for your next chance to return.
San Juan is interesting for two reasons:
1) It is considered domestic by an airline for the first time ever, which means it isn't limited to the 10 day window used for international flights. So just like the domestic flights, the GoWild! Pass consistently has a discounted price available – $82 – $92 a week out with a connection and $45 for a direct, from Orlando or Atlanta for example.
2) San Juan has direct flights to St. Thomas, Cancun, Punta Cana and Santo Domingo, and those all count as international and bookable 10 days out.
So you could make a trip to San Juan, then to St. Thomas, Cancun or the Dominican, and then home, and you'd have a sequence of flights bookable ten days out.
Here are a list of "hubs", or cities with direct international flights, roughly in order of the number of direct flights: Denver, Atlanta, Orlando, Las Vegas, Tampa, Raleigh, and more. (Check direct flights here.)
In truth, lots of cities have direct flights but the above all have direct international flights.
Here are all the direct flights to/from Cancun, for example:
Do I recommend it? 
It's definitely interesting to play around with a deal like this, but…the funny thing about this pass is that it's actually not all that uncommon for Frontier (or Spirit) to advertise $19 standard tickets as it is, and flights to Cancun are already frequently as low as $99 just with the standard rate as well. So in many cases, this "all you can fly" pass doesn't save anything, or doesn't save enough to pay for itself.
The real kicker is that you are locking in these very low prices. It's basically airport taxes plus $15 – $30. Or if you book more than a day out on domestic flights, it's $29 – $44…which means that sometimes the rate you're "locking in" is actually more expensive than the last-minute standard price!
On the plus side, the website is very easy to use and it is very easy to see whether or not there's a GoWild! rate (or a good GoWild! rate) available for the flight you have in mind. So it would be very easy to confirm your ability to use the Pass before you buy it like we did (as long as you remember to turn off auto-renew…unlike us.)
This deal is right for you if the following apply:
You're okay booking last minute travel.

You can fly with only a backpack.

Or if you already have elite status with Frontier.

You live near a hub with direct flights to desired destinations (as the fee is per segment and direct flights are easier obviously)

Or, the pass pays for itself immediately with a flight you were already planning on booking.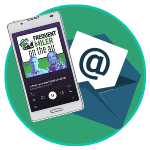 Want to learn more about miles and points?
Subscribe to email updates
 or check out 
our podcast
 on your favorite podcast platform.