Frontier Airlines has another year-end promotion where you can "match" status from other airline, cruise and hotel programs. In reality, the promo is Frontier selling status to elite members of other programs. There's no require challenge element to this program; once you pay the fee, you'll have status for the remainder of 2023 as well as all of 2024.
While paying a fee for Frontier status isn't something anyone would normally be too excited about, it should be available to pretty much everyone since you can match from hotel programs. Theoretically, it could be possible to parlay your status to a different airline status in the future.
The Deal
Match to Frontier status from 45 airline, cruise and hotel chains.
There is a fee associated with this match based on the level of status received:

Elite 20K = $99
Elite 50K = $99
Elite 100K = $149

There's an extra $50 charge if you've received a Frontier status match since 11/1/20
Offer expires 12/31/23
Key Terms
Only 1 status match per person will be permitted under this campaign. No changes can be made after approval is granted. It is the members responsibility to select the tier eligibility to match from when applying.
The status match upgrade is valid until Dec 31, 2024 following approval. To retain status beyond the initial 12-months, you must requalify as per the Frontier program rules within the qualifying timeframe.
Fees apply to the application of a Status Match using this service.
Fees are payable by credit card and your statement will show charges by 'FRONTIER STATUS MATCH'.
Anyone who has received a status match/status challenge with Frontier in the past 3 years may be eligible for another status match and will be charged an additional $50 fee on top of the standard status match application fees.
Quick Thoughts
These Frontier status match promos are somewhat innovative in that they're allowing you to match from hotel and cruise loyalty programs in addition to the traditional method of matching from other airlines. That means most people reading this post will be eligible for a status match seeing as even Hilton Silver status received from a no annual fee Amex card will get you Frontier 20k status.
You can find the full list of eligible airline and hotel programs here, along with how the different status levels will map across. The first time that they launched this offer, it was possible to match from some top-tier hotel status levels to Frontier Elite 100k status. They presumably soon discovered how many people hold a Hilton Aspire card because now they limit hotel and cruise status holders to only receiving Elite 50k status..
For those who do fly Frontier with any frequency, there could be some appeal to 20k or 50k status (my assumption is that the top-tier airline elites who can match to 100k won't be flying Frontier with any frequency). 20k gets free carry-ons, seat assignments and stretch seating at check-in. 50k adds stretch seating at booking and a mileage multiplier.
The biggest downside to this status match is that there's a non-refundable application fee that changes depending on the status your matching too. Even if they decline your match request for some reason, you don't get that fee back. This offer is therefore less enticing for speculative matching, but it could still be worth doing in case it enables you to parlay Elite 20k, 50k or 100k into a different kind of airline status in the future, much like how Nick was able to turn Spirit status into Delta status.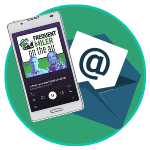 Want to learn more about miles and points?
Subscribe to email updates
 or check out 
our podcast
 on your favorite podcast platform.