Hyatt has announced immediate changes to its Best Rate Guarantee scheme and, unlike some hotel loyalty scheme "enhancements", this one appears to be a change for the better.
Before today, Hyatt's Best Rate Guarantee offered a match to the room rate you found elsewhere, along with a $50 credit to be used towards a future stay. That $50 credit had an expiry date of one year, so the policy was neither particularly rewarding nor overly flexible.
Today's change to their Best Rate Guarantee policy provides two different options that members can choose from – you can find the new terms here. Rather than a $50 credit, Hyatt will now offer you the choice between 5,000 points or 20% off the room rate. The best decision will depend on the cost of your stay; 5,000 points will be a better option for a $75 one-night stay at an airport Hyatt Place, while 20% off will be better for a week-long stay at one of their properties.
Thompson Hotels has been added as an eligible brand for their BRG scheme, with most other Hyatt brands participating in the scheme as well. The exceptions are as follows:
Hyatt Residence Club
Small Luxury Hotels of the World
M life
Alila
Exhale
Destination Hotels
Joie de Vivre
If you're someone that likes to take advantage of BRG schemes, be sure to check out the long list of terms and conditions here to ensure you'd be making an eligible claim.
Interestingly, rates found on websites that require a membership are excluded, except for "where the membership is free, the website waives the fee, or if membership is automatically created as part of the booking." The phrasing therefore isn't entirely clear (to me anyway) as to whether sites like Club 1 Hotels are excluded. Those have an annual fee which suggests they'd be excluded, but they sometimes have promotions offering free membership which suggests they'd be eligible. I suspect they'd be excluded even if they were running a free membership promotion at the time, but I'm in no way certain about that.
Despite living in hotels and Airbnbs, I nearly always ignore hotel Best Rate Guarantee policies. Looking for new accommodation every 5-7 days takes up enough time as it is and leads to analysis paralysis. Contending with different BRG policies for each hotel chain is therefore something I've never mustered up the will to explore. Given that we spent ~80 nights in Hyatt properties last year though, about 1/4 of which were paid, I'll have to keep this in the back of my mind as 5,000 points or 20% off has the potential to be worth the effort.
Having said that, companies rarely introduce changes like this that could cost them more money unless they're confident that it won't actually cost them more. Maybe I'm giving them too much credit, but that suggests to me that Hyatt is doing a good job ensuring that the rate when booking directly on their website is the same or cheaper than it is on other sites.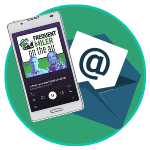 Want to learn more about miles and points?
Subscribe to email updates
 or check out 
our podcast
 on your favorite podcast platform.