Update 10/24/21: We checked with Hyatt to get definite confirmation that once awards become bookable, that properties wouldn't be able to adjust pricing to peak rates as that's what we previously believed.
It seems the actual situation is a little more nuanced as there could be some situations where properties are allowed to increase pricing, although it wouldn't affect existing bookings – only new ones. I've added their official response in the 'Pricing Will Be Fixed Well Ahead Of Time' section below, but it's not good news.
~
We've received more information from Hyatt about peak/off-peak pricing and there's some good news here.
Off-Peak/Peak Award Pricing
Just as a reminder, here are the off-peak, standard and peak pricing levels that Hyatt will be introducing:
We previously knew that Hyatt would be implementing off-peak, standard and peak pricing from mid-October 2021 for stays starting in March 2022. Those dates were a little vague, but we now have precise dates.
That new award pricing will begin on October 26, 2021 at 11am ET for stays from March 1, 2022 and beyond. That gives you almost a week from today to lock in awards at their existing standard rate in case the hotel(s) you're planning on staying at from March 2022 end up being peak-priced for your dates.
We also have more details about how off-peak/standard/peak pricing will work.
All Types Of Awards Will Be Priced This Way
It's not only standard rooms that will have off-peak, standard and peak pricing. Seeing as you can book other room types using points – i.e. rooms with club access, standard suites and premium suites – that pricing will apply for all bookable room types.
The same goes for stays booked using Points + Cash – there'll be off-peak, standard and peak Points + Cash pricing.
How Existing Reservations Will Be Handled – Good News!
Hyatt has confirmed that if you book a property before October 26 for a stay from March 1 and peak pricing is implemented for your already-booked dates, they won't charge you more. That's to be expected, but it's good to have that confirmation nonetheless.
What's better news though is how they're dealing with existing reservations where the hotel subsequently implements off-peak pricing for the dates you already have booked. I previously assumed that you'd have to keep an eye on the pricing and would have to cancel and rebook existing reservations yourself after October 26 if you noticed the price went down due to those dates being off-peak.
Nope! Hyatt will automatically be refunding you the point difference if your existing reservation ends up at off-peak pricing. It's great customer service that they've actively set up that capability and is just one more reason why so many of us love Hyatt.
Pricing Will Be Fixed Well Ahead Of Time
It turns out that I had another mistaken assumption about how Hyatt would be implementing peak pricing in particular. I figured that properties would be able to change dates to peak pricing at short notice if there was unanticipated demand (e.g. hotels near a baseball stadium where the local team made it to the World Series).
That's not the case though. Hyatt has advised the following:
Redemption rates for free nights will be announced as soon as nights are available for reservations (usually 13 months in advance). A new online calendar will also be available to assist in planning.
It therefore doesn't seem like properties will be adjusting award pricing at late notice, so you'll be able to count on how many points you need to plan an award stay well ahead of time provided there's award availability. Hyatt award nights can usually be booked ~13 months ahead of time, so you'll know well in advance how many points you'll require on award stays.
Update: As mentioned at the top of this post, our original understanding was that Hyatt properties wouldn't be able to change redemption rates after the calendar had been loaded ~13 months ahead of time. However, that doesn't seem to be the case after all as Hyatt has advised the following:
There may be extenuating circumstances that would require point pricing to be adjusted on certain dates once they are made bookable, based on unique market conditions. However, we will try to limit this wherever possible, and will not charge additional points for any existing award reservation that changes to Peak.
This is therefore a negative development as it means that if you check award pricing, that pricing could change if you happen to check again the next day. Hyatt suggests this will only happen in extenuating circumstances and that they'll try to limit this happening, but there's certainly a danger here that some properties will play games with award pricing. That could make it trickier for guests in terms of knowing how many points they'll need to book an award stay.
Peak Pricing Won't Affect Free Night Certificates
One of the frustrating aspects of Marriott free night certificates is that they're only good up to a certain number of points versus being based on category levels which is how they used to work. That means that if you have a Marriott certificate that used to be good on category 1-5 properties, that's now only valid on properties costing up to 35,000 points. That means if that category 5 property is at peak pricing for your date(s), you have to pay 40,000 points per night and so your 35k certificate is no good.
Hyatt isn't playing those kinds of games. If you have a category 1-4 or 1-7 certificate, you can use it any time provided there's standard award availability – even if the property is charging peak pricing for your date(s).
Category Changes
We were originally expecting for there to be category changes going into effect from March 2022. Those might still be going ahead, but no information has been provided on that front yet.
Final Thoughts
This is all good news. Existing bookings that drop to off-peak pricing will have the additional points refunded, you'll know up to 13 months ahead of time how much an award night will cost and you can use your free night certificates even during peak pricing.
While I'm not overly excited about the fact that Hyatt is introducing peak and off-peak pricing, it feels like they're implementing these changes in the best possible way (albeit without knowing how many days per year each property will choose to charge peak pricing).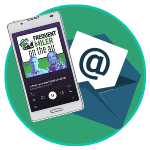 Want to learn more about miles and points?
Subscribe to email updates
 or check out 
our podcast
 on your favorite podcast platform.