Recently, I spent 3 nights with my wife, mom, and uncle at the almost all-inclusive, Miraval Berkshires Wellness Resort in 3 separate rooms.  While my uncle used his own points, I used my Hyatt points for the other rooms since this was a birthday present for my mom.  And she absolutely loved it.  The rest of us did too.
There are currently three Miraval resorts: Miraval Arizona near Tucson (see my review here), Miraval Austin, and Miraval Berkshires.  Miraval resorts are unlike most other resorts.  For one, they allow internet devices only in your room or in designated device-use areas (but you can use your phone to take pictures).  They don't allow tipping.  All meals are included, but alcoholic drinks are not.  And they offer many free classes and activities including exercise classes, yoga, hiking, cooking, photography, and more.  They also give each guest $175 per day to spend on paid activities (spa treatments, private dining, private classes, and various activities that go beyond the free ones).
Miraval Berkshires Wellness Resort: Bottom Line
This is a great resort as long as you go in with the right expectations.  We had a great stay.  We were each busy every day with activities, exercise classes, massages, etc.  And it was great to get back together for meals and to talk about what we liked most each day.  The staff were all very friendly and helpful.  The food was fine, but not nearly as good as we experienced at the Miraval Arizona in January.  On the other hand, I thought that this Miraval had better off-property activity options, and more consistently good staff for leading those activities.
The only major sour note here comes from expectations driven by the property's cash rates.  Guests who pay cash rather than points often pay over $2,000 per night for two. At those rates I'd expect a true luxury experience with incredible food and opulent accommodations, but the reality is not that.  Guest rooms are fairly spartan (probably by design, but still…) and the food was fine but hardly 5 star.  These things didn't bother us since we knew what to expect and had paid with points, but I'd be surprised if many cash paying guests weren't disappointed.
Note that we've published a guest review of this property before. You can find the previous review here.
Details
Inclusions: Almost everything is included whether paying cash or points:

$175 nightly resort credits per person towards spa sessions and paid activities (many activities are free, but some charge a fee).  Credits cannot be used towards alcoholic drinks except when using the credits to cover activities like cocktail making or wine tasting.
Unlimited activities such as group yoga and meditation classes, fitness classes, photography classes, etc.
Unlimited meals, snacks, and non-alcoholic beverages
Complimentary shuttle airport transfers from Bradley International Airport (BDL) and Pittsfield Municipal Airport (Exec jet services).
Welcome Gift of a Miraval tote bag or sling bag & reusable water canteen per guest.

Points Price: Miraval's standard room award pricing is as follows:

1 guest: 40K off-peak, 45K standard, 50K peak
2 guests in 1 room: 57.5K off-peak, 65K standard, 72K peak

Cash Price: Varies. The cash rate is often over $2,000 per night double-occupancy.
Points Value: Excellent
Resort Fee: 23% of room charge after taxes.  Insane.  Fortunately, this fee is

not

applied to point award stays.
Tipping: Not expected / not allowed (great feature!)
Parking: Free self parking.
Pets: Pets are not allowed.
Children: Children under 18 are not allowed.
Housekeeping: Daily housekeeping service.
Turndown service: None
Hyatt Elite Benefits: There isn't much in the way of elite recognition here since everything is included for everyone.
Would I stay again? Yes.
Photos and Captions Follow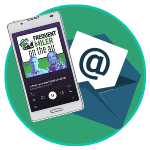 Want to learn more about miles and points?
Subscribe to email updates
 or check out 
our podcast
 on your favorite podcast platform.