Recently, my wife and I spent four nights at the adults-only, almost all-inclusive, Miraval Arizona Wellness Resort.  Usually the resort costs 65,000 Hyatt points per night for two, but we took advantage of Miraval's Buy One Get One offer and so we only had to pay points for two nights our of four.  I also applied a Suite Upgrade Award to secure a nice suite for our stay (the Desert Sky King Suite).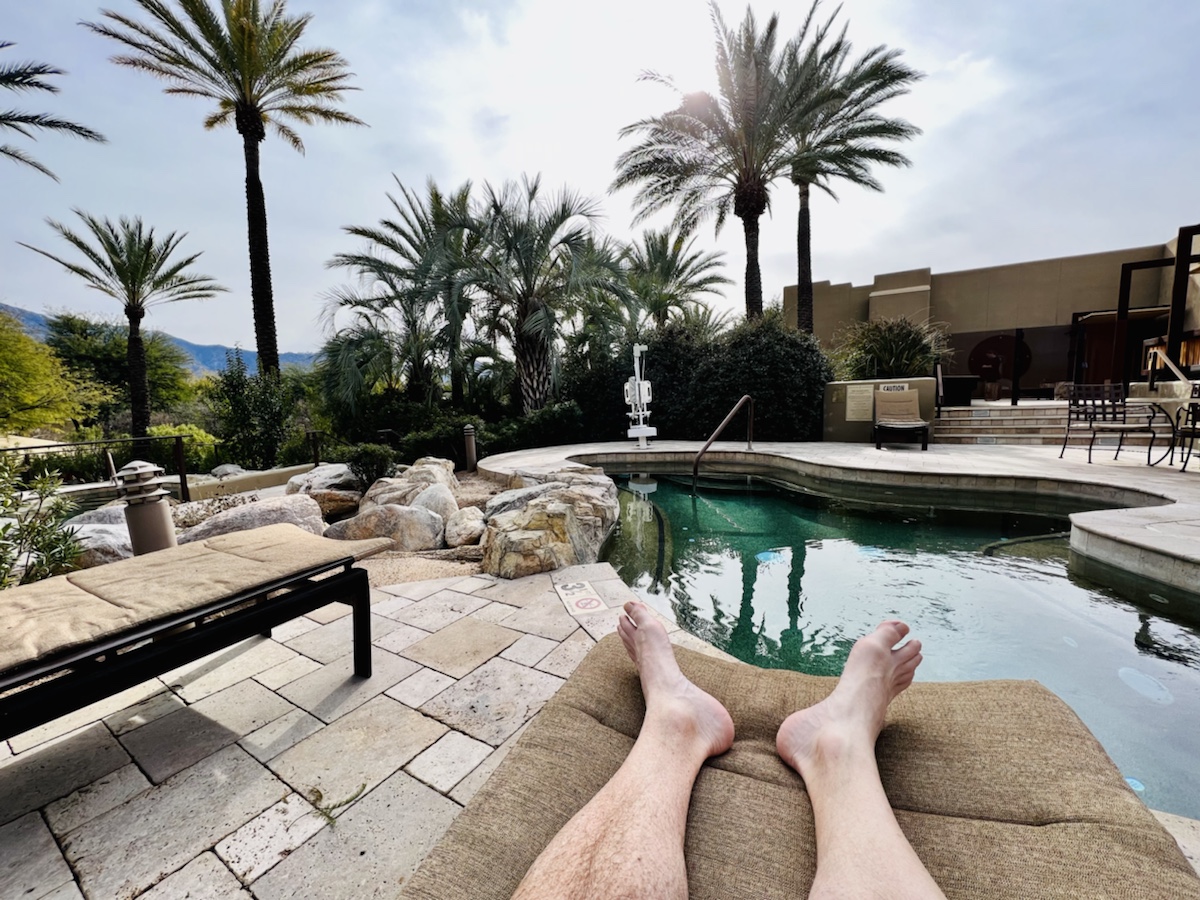 Trip Background
: In January, 2022, my wife and I vacationed in Arizona to escape Michigan's freezing weather. We flew to Phoenix where we got a good deal on a rental car thanks to AutoSlash.  From there, we drove two hours to Tucson where we stayed two nights at
Loews Ventana Canyon
and then four nights at Hyatt's Miraval Arizona.  We then drove four hours to Sedona where we stayed three nights at the Hyatt Residence Club, Piñon Pointe. Finally, we returned to the Phoenix area to stay three nights at
Hyatt's Royal Palms Resort and Spa in Scottsdale
.  Look for a review of the Hyatt Residence Club, coming soon.
There are three Miraval resorts: Miraval Arizona (near Tucson), Miraval Austin, and Miraval Berkshires.  Miraval resorts are unlike most other resorts.  For one, they allow internet devices only in your room or in designated device-use areas (but you can use your phone to take pictures).  They don't allow tipping.  All meals are included, but alcoholic drinks are not.  And they offer many free classes and activities including exercise classes, yoga, hiking, cooking, photography, and more.  They also give each guest $175 per day to spend on paid activities (spa treatments, private dining, private classes, and various activities that go beyond the free ones).  Since we had booked our stay with the Buy One Get One offer, we only received $175 x 2 = $350 credit each for our four night stay.
Miraval Arizona Wellness Resort: Bottom Line
We loved our stay.  Our suite was comfortable and spacious, and included a fantastic private courtyard in the back.  The food was great, especially for dinner.  We enjoyed many exercise and stretching classes.  During our stay, we enjoyed two guided hikes and one self-guided hike (note that nearby hiking was nice but not nearly as good as found at the Ritz or Loews).  And we spent our credits on excellent spa treatments.  Best of all, the stay was truly relaxing.  The no-devices rule made it easier to break away from work related thoughts.  And the combination of all-inclusive dining and no tipping went a long way too towards destressing me.  I found the no-tipping rule especially awesome.  It was great not to worry about who should be tipped and when and how much!
On the other hand, our stay was far from perfect.  Read on for details…
Not quite luxury…
Guests who pay cash rather than points often pay over $2,000 per night for two.  After the 23% resort charge and 12.06% occupancy tax, the all-in cash rate can soar to well over $2,700 per night!  At those prices, I think it is reasonable to expect a near perfect luxury resort.  But if that's what you're looking for, you'll probably be disappointed.  Miraval fell short of luxury and perfection in a number of ways:
Bath towels were thin — not at all like the plush towels commonly offered at luxury hotels.  Worse, some of our towels had black grease streaks.
In our room we were provided with paper cups for coffee and plastic cups for water. Where were the ceramic mugs and glass glasses?
The toilet paper was cheap feeling single-ply.
Each morning, our shower could only manage to get warm, not hot.  It had no problem heating up in the afternoon, though.
There were some little bits of trash outside of our room when we checked in: a toothpaste cap, a cotton ball, etc.  Out of curiosity, I left that stuff there to see what would happen.  The trash was still there when we checked out.
The worst bit was at the breakfast buffet when I picked up a plate from the clean plate stack and felt something squishy on my fingers.  Apparently some kind of brownish food hadn't been cleaned off of it.  Ick!  I wanted to tell a staff member, but no one was around monitoring the buffet so I left it out as pictured above.
Minimal staff interactions.  Some very high end hotels and resorts assign butlers to assist guests with all of their needs.  Miraval does not.  When we attended activities or went to eat, the staff were friendly and responsive, but outside of those situations I don't think I was asked once how my stay was going or if anything can be done to make the stay better.  To be clear: I didn't feel like I needed any of that pampering, but at the prices they charge I expected it.
Despite all of those misses listed above, we really did enjoy the stay and plan to return in the future.  Of course, we will again book with points.  I think it's arguably worth the points even without the BOGO (buy one, get one) offer, but I wouldn't pay Miraval's usual cash rates.
Details
Inclusions: Almost everything is included whether paying cash or points.  Here are the inclusions as copied from Miraval's website:

$175 nightly resort credits per person towards spa, private sessions, programming and Miraval Equine Experience®
[Greg's note: credits cannot be used towards alcoholic drinks]
Unlimited onsite outback hikes, mountain biking, group fitness classes, photography classes, challenge activities and climbing wall
[Greg's note: book these early because they do fill up]
Unlimited meals, snacks, and non-alcoholic beverages, available in the restaurant, poolside lounge, Brave Bill Bar, and Palm Court juice bar
[The daily chef special at lunch, and pretty much everything at dinner was great. I also loved the convenience of being able to grab food from the Palm Court juice bar nearly anytime]
Complimentary shared shuttle airport transfers from Tucson International Airport (TUS)
[We drove from Phoenix so we didn't take advantage of this]
Welcome Gift of a Miraval tote bag & reusable water canteen per guest.
[These are really useful! The tote bags include two zippered pockets and a bottle-holder]

Points Price: Miraval's standard award pricing for a single guest is 45K per night for a standard room, 75K per night for a suite, or 105K per night for a premium suite.  Add 20K per night for a second person.  We paid 65K per night for a standard room for two and applied a Suite Upgrade Award to secure a suite.  We also took advantage of a promo offering two nights for the price of one.
Cash Price: Varies. I checked prices near the time of our stay and found that the cheapest price for 2 in a base room was $2,018 before taxes & fees, or $2,744 per night afterwards.
Points Value: Excellent.  Even without the 2 for 1 promo, our points would have been worth 4.2 cents each compared to the cash rate! With the 2 for 1 promo, the point value was almost double that.  I wrote "almost double" because we didn't get $175 per person credit for the free nights.
Desert Sky King Suite: Our suite didn't have a fireplace (indoor or out), nor did it have an outdoor shower which is available from some other units.  That said, we loved it.  It had a very large and comfortable living room, separate bedroom, large bathroom, and private outdoor patio with great mountain views.
Resort Fee: 23% of room charge. This fee is

not

applied to point award stays.
Tipping: Not expected / not allowed (great feature!)
Parking: Free self parking.
Pets: Pets are not allowed.
Children: Children under 18 are not allowed.
Housekeeping: Daily housekeeping service.
Turndown service: None
Dining: Excellent.

Breakfast is mostly buffet, but you can ask for made to order eggs and omelets.
Lunch is via menu service at the main restaurant or you can order at the pool.  I highly recommend going with the chef's daily lunch special.
Dinner is offered via menu service at the main restaurant.  Portions are small, but delicious.  We loved the smaller portions because it made it possible for each person to have an appetizer, salad, main course, and dessert without feeling overfull.  You can always order more food if its not enough.
Other: The Palm Court cafe offers grab and go snacks available anytime, plus during operating hours they offer smoothies, coffee, and more.

Hyatt Elite Benefits: There isn't much in the way of elite recognition here (nor did I expect any).  We received the suite we booked.  Our room was ready very early (I called at 9am to ask when we could check in and was told "now"!), but I don't think that had anything to do with my elite status.  At check in we were told that we could request 4pm late checkout the day before departure, but it wasn't guaranteed (note that this benefit isn't guaranteed at Hyatt resorts, but some do try to offer it anyway).  We didn't need it, so that was academic for us.  And there wasn't any kind of elite welcome gift.  I expect that a top tier Globalist who pays the cash rate would get the hefty resort fees waived, but it is waived for all Hyatt members who pay with points.
COVID Notes: At the time of our visit, Miraval required staff and guests to wear masks indoors at all times except when seated at restaurant.  Staff compliance (and most guest compliance) was excellent.  There was plenty of heated outdoor seating for those who preferred to avoid the issue (we often ate outside).  We were disappointed that all of the exercise and stretching classes we attended were held indoors where we had to wear our masks.  Why not move them outside on nice days?
Would I stay again? Yes.  Despite significant issues listed above (see the section titled "Not quite luxury…"), we enjoyed our stay tremendously.  I needed to destress and this resort absolutely did the trick.
Photos and Captions Follow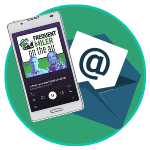 Want to learn more about miles and points?
Subscribe to email updates
 or check out 
our podcast
 on your favorite podcast platform.