IHG recently revamped their IHG One Rewards loyalty program which made it more interesting and rewarding than it had been in the past.
Part of that change involved adding a new tier to its loyalty program and improving elite benefits. To try to encourage people to take their updated loyalty program from a test drive stay, IHG has launched a new status challenge that gives you temporary Platinum status, with the ability to extend it or upgrade it to Diamond status through the end of 2023 with reduced earning requirements.
The Deal
Get Platinum status for free with IHG One Rewards. Then maintain or upgrade your status when staying the following number of nights within 120 days of registration to get status through December 31, 2023:

Platinum status – 5 nights
Diamond status – 15 nights
Key Terms
Registration must be completed by July 31, 2022.
Once a member registers for the Promotion, the member will automatically be upgraded to IHG One Rewards Platinum Elite status and can start enjoying the associated benefits.
This Promotion is not available to members who reside in Greater China.
A member's upgrade to Platinum Elite status through this Promotion will remain in effect for the 120-day period immediately following their registration. A member, however, can keep their IHG One Rewards Platinum Elite status, or even elevate themselves to Diamond Elite status, through the end of December 2023 by having a certain number of qualifying night stays during their 120-day post-registration period (the "Stay Period"). Specifically, a member with five (5) qualifying nights during their Stay Period will keep their IHG One Rewards Platinum Elite status through the end of December 2023, and if the member stays an additional ten (10) qualifying nights (for a total of fifteen (15) qualifying nights) within their 120-day Stay Period, they will earn IHG One Rewards Diamond Elite status through the end of December 2023.
Because this 120-day "Stay Period" follows a member's registration for the Promotion, each member who registers will have their own Stay Period. By way of example, a member who registers on June 20, 2022 will have a 120-day Stay Period beginning on the date of registration (June 20, 2022) and ending on October 18 , 2022 to complete their five (5) qualifying nights and keep Platinum Elite status, or their ten (10) additional (15 in total) qualifying nights to achieve Diamond Elite status, through the end of December 2023.
The standard requirements for achieving various levels of Elite status under the new IHG One Rewards program, which would apply once any Platinum Elite or Diamond Elite status awarded under this special Promotion expires, are included in the IHG One Rewards Membership Terms and Conditions, which can be found at here.
To be a qualifying night under this Promotion, the room night must be part of a Qualifying Stay. Only those qualifying nights falling within the member's Stay Period are counted for purposes of the Promotion. Room nights prior to registration or outside of a member's Stay Period are not included. A "Qualifying Stay" is a minimum one (1)-night stay booked under a Qualifying Rate, with total spend exceeding US $30 (or local currency equivalent) for each night.
Bookings made through on-line travel agencies or other reservation sites such as booking.com or expedia.com are not eligible for this Promotion. For additional details on Qualifying Rates, please see the full IHG One Rewards Membership Terms and Conditions.
If more than one member checks into the same room, only one member is eligible to count the room nights towards the Promotion (for those nights that qualify). If a member books more than one room on the same night, the member will only receive credit for qualifying nights for one room.
Quick Thoughts
At first glance, this promotion appeared to be a status match rather than a status challenge. That's because to register for the offer you have to select a status level in another hotel loyalty program.
It's not really a status match though because with status matches the elite status level you get matched to is based on your existing status level elsewhere, plus you usually have to provide evidence of your existing status. That's not the case with this new IHG One Rewards status challenge; you can simply be a member of another hotel loyalty program without having any kind of status and still be eligible for the temporary IHG Platinum status.
In fact, you might not actually need to have registered for any other loyalty program elsewhere because even though it asks you to select a level from another program, IHG doesn't appear to ask for any kind of membership information; this part is therefore presumably to identify where they might be poaching guests from.
Many people will already have Platinum status thanks to that status coming automatically with the IHG Select (no longer available for new applications), IHG Premier and IHG Business credit cards, but for those who don't have an eligible IHG credit card getting free Platinum status for four months simply for registering is a decent opportunity.
The ability to maintain that status through the end of December 2023 by staying only five nights within 120 days of registration is also useful. Potentially even better is the ability to get your status upgraded to Diamond status by staying 15 nights during that time. IHG One Rewards has finally decided to offer free hot breakfast as an elite benefit for Diamond members, so getting that and other Diamond benefits for only 15 nights rather than the usual 70 nights (albeit in a reduced 120 day timeframe) is awesome.
IHG has been somewhat smart about the 15 night stay requirement for Diamond status too because they're putting you within touching distance of other benefits. Once you have 15 nights under your belt to upgrade to their top-tier status level, you'll only be 5 nights away from earning your first Milestone Reward, with one of the eligible options being a confirmable suite upgrade that's good for a stay of up to 5 nights. While Hyatt Globalist status is still far superior, getting Hyatt's top-tier status with confirmable suite upgrades requires earning 60 elite night credits; IHG Diamond status with a confirmable suite upgrade can now be earned with just one-third of those required nights. As a result, after staying 15 nights newly minted Diamond members might be encouraged to stay those 5 extra nights to get the status upgrade.
What's somewhat surprising – but in a good way – is that IHG is allowing existing Platinum and Diamond members to participate in this status challenge. If you currently have Platinum status, you can register to try to extend Platinum status through the end of 2023 or to qualify for Diamond. For Diamond members, you'll retain Diamond status during the 120 days rather than being dropped to Platinum and will be able to extend your status through the end of 2023 by staying 15 nights in those 120 days. That's a great policy by IHG seeing as people might have higher status levels than they might normally expect to have thanks to reduced elite status requirements over the past couple of years due to COVID.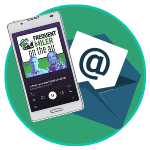 Want to learn more about miles and points?
Subscribe to email updates
 or check out 
our podcast
 on your favorite podcast platform.