How much are United miles worth? Delta miles? American Airlines? How much are Ultimate Rewards points worth? What about Club Carlson points? Starwood points? Hilton? Marriott?
For all of the above and many more, it is impossible to say. The answer to how much a point or mile is worth is "it depends."
It depends on how many you have
Let's say you have only a thousand United MileagePlus miles. In a way, they're worth almost nothing because you can't get anything for 1000 miles (except maybe a magazine subscription…). If you hope to use the miles for a flight, then your 1000 miles are just a piece of the puzzle where the pieces are worthless until they are all in place.
But what if you are just about to earn the last few miles needed for the trip of a lifetime? Then, those last few miles are nearly priceless. Those last few miles make all the difference in the world.
At the other end of the spectrum, points & miles become less valuable when you acquire too many. Once you have enough miles to cover all of the trips you plan to take, the extra miles become increasingly less valuable. You may or may not ever use them. Or, maybe you will use those miles, but not before the airline devalues its program. There is also an issue of relative value. If you already have a bazillion United miles, for example, you may value acquisition of other mile currencies more highly so as to give you more choice in which airlines or alliances you fly.
It depends on how you use them and how you expect to use them
This is probably the most obvious point, but it needs to be said. Let's take Chase's Ultimate Rewards points for example. Many people happily redeem Ultimate Rewards points for cash at a value of 1 cent per point. Others use the points to book travel at a value of 1.25 cents per point. Others transfer points to airline and hotel programs whereupon they might get value ranging from less than a penny per point (with Marriott or Priority Club, for example) to more than 10 cents per point (with strategic use of United miles, for example). Clearly, how you use your points determines the value you get from them.
Before you use your points, though, their value is almost impossible to measure. You may use the points in a way that delivers great value to you, but you may not. Maybe your points will never be used. For that reason, I'd argue that the value of points yet to be used is substantially less than the value you expect to get by redeeming them.
It depends on many subjective factors
Points can have more or less value, to you, for a variety of reasons. Here are some factors that can add or diminish value of points:
Hassle factor: Finding flights bookable with miles can be very difficult. When redeeming miles, you may find yourself choosing inferior flights, worse departure times, or more inconvenient connections than if you had paid cash.
Free or cheap changes: Airlines have wildly varying policies about award changes and cancellations, but in most cases the policies are much more lenient than with non-refundable paid tickets. Airline status matters here too. For example, as a Platinum elite Delta member, I can change or cancel any award travel for free up to 72 hours prior to departure. Since I often change my travel plans, this benefit is quite valuable and, to me, it makes my SkyMiles more valuable.
Elite status: If you're chasing elite status with an airline, then there is an added cost when you redeem miles for flights: you lose the ability to earn elite qualifying miles for those flights. So, in a way, this makes your miles less valuable to you.
Local airport / airlines: Most experts agree that United miles are among the most valuable of airline miles. But what if your local airport is not serviced by United or any United partner or Star Alliance member? Or, more likely, what if there are just a few flights out of your local airport are redeemable with United miles? In that case, United miles are probably worth less to you than to others because they would be more difficult to use.
Travel habits: If you plan to often take international business class or first class flights, you'll most likely find your airline miles to be much more valuable than if you plan to fly mostly domestically. Similarly, if you plan to regularly stay in top hotels in expensive cities, you'll get great value from hotel points. Conversely, maybe the places you tend to travel don't offer good value for hotel points. Or, maybe you prefer other options: B&Bs, hostels, house rentals, time shares, etc. One way or another, your travel habits and preferences have a big impact on the value of your points.
The joy of free: When you book travel using miles & points, it may feel like your trip is free (or nearly free), regardless of how many miles and points you spend. If so, the pleasure you get from spending points and miles may greatly outweigh the pleasure you'd get from paying for the same trip with cash. In this case, miles & points are arguably (and ironically) worth more to you because you do not value them like cash.
An alternative to "value"
All of the above is a long winded way of saying that the value of your points and miles depends. Quite a while ago, I developed an alternative. I argued that most people earn most of their miles through credit card spend rather than from flying. When a person uses a mile-earning credit card instead of a cash back credit card, they are essentially making a choice: they prefer miles over cash. They are inadvertently buying miles by forgoing cash back. That gave me a framework: while I can't easily estimate the value a person will get from their points and miles, I can estimate how much people pay for those points and miles by forgoing cash back. I call these estimates "Fair Trading Prices."
Fair Trading Prices estimate the price people pay to acquire miles through credit card spend. They do not attempt to measure "value". In fact, the best points and miles are arguably those that can be acquired the most easily (and thus have a low Fair Trading Price), but can be redeemed for the most value. I believe that Ultimate Rewards points meet those criteria better than any other miles or points.
You can find the table of Fair Trading Prices here: Fair Trading Prices. A link is also available in the Resources menu of every Frequent Miler page.
Please see these related posts
Related posts from One Mile at a Time: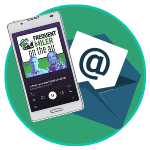 Want to learn more about miles and points?
Subscribe to email updates
 or check out 
our podcast
 on your favorite podcast platform.