Whether you need to increase credit card spend to earn a new credit card signup bonus, or to earn elite status, or simply to earn credit card rewards, it's important to keep up with the latest news of what works and what does not.
This month, I'm trying out a new format.  I've moved details about each "increase spend" technique to a separate page: Manufactured Spending Complete Guide.  To be honest, most of the techniques aren't technically "manufactured spending", but I thought that the title worked better than "Increase credit card spend (and get most of it back)".
The goal is to keep the Complete Guide up to date at all times.  That is the resource to check when you have questions (and please let us know if more details are needed to answer your questions!).  This post, meanwhile, is focused on just the changes.  What significant changes have occurred since we last reported in?  What have we changed about the guide?  Read on…
RadPad is back
RadPad is a rent payment service that had previously shuttered their service, but is now available again.  This service is interesting because it may code as travel or online purchases for the purpose of earning credit card category bonuses.
More about RadPad and category bonuses can be found here.
Gift card churning suffers a blow at Target
The primary news regarding gift card churning came in late January. Doctor of Credit reported that the Target.com 5% REDcard Double-Dip is Dead.  It used to be possible to use a Target REDcard to get 5% off even when paying with Target gift cards.  Apparently, no more.
Additionally, despite this being old news, I recently added to the guide the fact that Amazon allows buying 3rd party gift cards with Amazon gift cards.  If you can get a great deal on Amazon gift cards, this significantly increases opportunities for using those gift cards.
More about Gift Card Churning can be found here.
PayPal My Cash still kicking
There's nothing new (that I know of) about PayPal My Cash cards, but I didn't previously list them in the spending guide.  My Cash cards continue to be an incredibly easy way to increase credit card spend at very low cost ($3.95 per $500).  But, as I've previously reported, they are also a great way to get your PayPal account frozen.  That said, PointChaser suggests using My Cash cards with the PayPal Business Debit card as a backup manufactured spending technique.  That sounded reasonable to me, so I added PayPal My Cash cards to our guide.
More about PayPal My Cash Cards can be found here.
Gift of College still going strong
Again, there's really nothing new to report here other than the fact that this option for increasing spend is still going strong.  Gift of College Gift Cards are widely available at Toys R Us and Babies R Us stores across the country.  The cards can be used to fund 529 College Savings accounts or to pay student loans.  When purchased in-store, the cards each have a $5.95 fee.  There is no fee to load the funds from the card to your 529 or student loan account.  So, when you purchase $500 cards, fees come to just 1.19% ($5.95 / $500).  Before buying these cards, I highly recommend creating a Gift of College account and adding a plan (your 529 account or student loan account) to ensure that it works with the account you want to fund.  Also note that when you redeem a Gift of College gift card, it usually takes about 10 days for funds to get applied to your account.
More about Gift of College Gift Cards can be found here.
Venmo and PayPal pay friends feature previously neglected, but no more…
Both Venmo and Paypal make it possible to pay friends via credit card for a 3% fee (actually, with PayPal it is 2.9% + 30 cents).  Normally I wouldn't recommend doing this since the fee is higher than the value most credit cards offer, but if you're trying to meet minimum spend requirements it could be worth it.  I've added these to the guide.
More about paying friends with Venmo or Paypal can be found here.
What did I miss?
Are there new techniques, or changes to existing techniques that aren't captured in our Manufactured Spending Complete Guide?  If so, please comment below.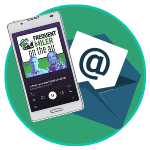 Want to learn more about miles and points?
Subscribe to email updates
 or check out 
our podcast
 on your favorite podcast platform.