Update #5 12/30/21: This morning, miles from the SimplyMiles offers have deposited into American Airlines accounts (including both the base miles and bonus 5x). Oddly, the SimplyMiles side shows 0 miles earned and lacks any information about past transactions, but you can see each transaction in your American Airlines account (backdated to the date of purchase / charge).
As I expected, the actual offer posted as "base" miles and the 5x portion posted as a bonus. In the new program starting on 1/1, I expect that base miles will count toward status (note: the miles from this offer will not, but base miles earned from purchases from 1/1/22 onward should count). If the 40x rate continues for Conservation International, it may be worth making a donation on 1/1 to earn 2022 Loyalty Points. Keep in mind though that Platinum Pro and Executive Platinum choice benefits still require 30 segments on American Airlines and partners (though award tickets on flights marketed and operated by American Airlines should count).
Update #4 12/29/21: No sooner had the bonus miles reappeared than they disappeared again. It therefore seems like there's something still wonky with the SimplyMiles website, so hopefully the miles return permanently soon.
Update #3 12/29/21: As mentioned a couple of days ago, people had seen bonus miles post to their SimplyMiles account, but then account balances were zeroed out. Many people are now seeing those miles credited back to their SimplyMiles accounts, so we'll hopefully see those balances reflected in AAdvantage accounts soon.
In even better news, some people whose transactions from the early morning on December 14 before the promo ended that hadn't previously tracked with the 5x bonus are now seeing that bonus on their accounts.
Update #2 12/27/21: Note that sometime this evening the pending miles disappeared, putting mileage balances back to zero. Don't panic; I actually find this encouraging. While many of us had seen the lion's share of our miles pending this afternoon, many people who had transactions during the morning hours of 12/14 did not yet see bonus miles and some of us were missing 5x multipliers from smaller transactions that should have qualified. Based on the screen shots from the many people who had pending miles today, SimplyMiles has clearly tracked many purchases correctly. At this point, my assumption is that they are figuring out how to rectify those miles that were missing without needing to field a million individual mission miles tickets. I would bet that these miles come back within a few days — clearly American's intention isn't to zero out everyone's miles. Just be patient and relax — all signs point to this deal being honored as expected.
Update 12/27/21: The pending miles from these transactions are beginning to show on the SimplyMiles site. This happened within the last hour or so as I had just checked around noon and did not yet see these miles, but then a reader commented to say that they were seeing miles from a CVS transaction so I checked again and found the miles pending from most of our charges, including from Conservation International. Note that miles are not yet available in our American Airlines accounts. That is expected — it will likely take some amount of days or weeks before the miles move over. Still, it's great news to see that this tracked automatically and as expected.
Note that both my wife and I see the miles pending on the SimplyMiles site. She donated on 12/11 before we posted and I donated on Monday 12/13. In both cases, you'll see that the miles are under two transactions — one for the initial 40x and one for the extra 200x. I'm not sure why the odd amounts rather than even numbers (no idea where the extra 200 / 100 miles came from).
I'll add a note from my account, I made a purchase at GoPro on 12/13 (before the deal ended), but it shows up in my SimplyMiles account dated 12/15 and therefore it did not get the bonus 5x. I assume this is because GoPro didn't ship until 12/15 and therefore probably didn't finalize the charge until shipping. I'm not terribly surprised about that and would imagine that other readers may be in the same boat on various website that didn't charge the card during the promo window. That stinks, but I doubt there is any recourse. In my case, we got enough of a deal that I'm certainly not going to complain over a few thousand miles more, but I might feel differently in different circumstances. Hopefully many readers are seeing a lot of miles today!
If you don't yet see anything pending, don't panic. This changed within the past hour and I wouldn't be surprised if AA is somehow processing these in batches. If you still don't see anything in a few days, it might be time to follow up with SimplyMiles.
If you got in on the American Airlines AAdvantage SimplyMiles offer for 240x miles per dollar donated to Conservation International, congratulations: View from the Wing reports that the deal is being honored for those who made purchases by 10am Central time on Tuesday, December 14, 2021. This. Is. Epic.
Note: These miles have not yet posted to any accounts. SimplyMiles offers take up to 15 business days to post, so it is possible that these miles won't post for several weeks (and when they post, we expect you will receive the base 40x miles first and the bonus miles later). To my knowledge, there is no sort of email that anything tracked. You just have to wait. Trust me, when the miles start posting to accounts, the chorus of joyous screams will be loud enough to hear from wherever you stand.
Also note that in the past, SimplyMiles offers have taken some time to post but are backdated to the transaction date. In other words, it is certainly possible that the miles won't post to your AAdvantage account until 2022, but don't expect them to count as 2022 loyalty points. All of Stephen's transactions from the 2019 version of this deal posted to his American Airlines account backdated to the date of purchase. We have no reason to expect any different this time. The only thing to do now is wait and see, but things certainly look good.
Read the original post here along with updates: 5x on SimplyMiles offers (awesome deals). To be clear, this deal was pulled on Tuesday, December 14th. It is no longer active.
With each passing day, I have been feeling more confident that American Airlines and Mastercard were working out the details about how to honor the deal. If they didn't intend to honor this, I expected that word would have come sooner as it takes a writer a lot less time to draft a statement than it does to negotiate the cost (and payment terms) of a transaction worth millions, or more likely billions, of airline miles.
And today we got confirmation that the deal is done. Gary reports that American Airlines released the following statement to him:
We are pleased to credit AAdvantage accounts with miles for those customers who activated the SimplyMiles 5X promotion and made purchases and donations by 10 a.m. CT on Tuesday, December 14, 2021. We are excited that members are able to use the SimplyMiles platform to earn AAdvantage miles on every day purchases.
That is absolutely amazing and hands down the best case scenario (and in my mind the "correct" answer). It was at approximately 10am central time on Tuesday that the SimplyMiles site had mostly ceased functioning, with most people unable to log in (and even on an account where I was logged in I couldn't sync offers). By 11am central time, a banner displayed that the promotion was over.
This means that all those who took advantage of the offers while the promotion was live should expect to see the miles with what I imagine is one small caveat: if you ordered products (whether a meal kit from Blue Apron or a computer from Best Buy), your credit card may not get charged until the item ships. I am just making an educated guess, but I would bet that those items for which a charge was not yet finalized to your card before 10am central time on Tuesday, you may be out of luck.
However, the headline offer here was absolutely donations to Conservation International at what was a total of 240 miles per dollar donated. My wife made a $5,000 donation on Saturday the 11th before we published the deal and I made a further donation on Monday December 13th after American Airlines confirmed the deal to View from the Wing, so in total my wife and I are expecting around 1.5 million American Airlines miles between those donations and the other deals we activated and used while the promotion was live. That is incredible and will represent a nice slush fund of miles at a price of 0.4166c per mile.
In my opinion, there are several key takeaways from this deal:
You have to strike while the iron is hot. We have often said that when a deal sounds too good to be true, that often means that you need to jump immediately. There was some risk that this wouldn't pan out, but in many cases the risk was minimal and the reward was huge (especially for those considering relatively small donations — this was 24,000 miles for every $100 donated!).
It pays to read the comments. On this weekend's podcast, we discuss the rationale behind not headlining the 240x offer when we first published, but one of the things we mention on the show is that the 240x angle was identified in the comments soon after publication on Saturday December 11th. It is also worth following multiple good blogs in this space: I later found out that Bougie Miles actually highlighted the 240x offer before anyone else on Friday, December 10th.
It is worth signing up everyone in your family for loyalty programs, promotions, shopping portals, etc. I nearly made a critical error here: we only had my wife signed up for SimplyMiles. New users didn't see the charity deal immediately. Luckily, the deal lasted long enough for me to get in on it also but it certainly may have died sooner. This is why it makes sense to make sure that everyone is signed up for this stuff because you never know when a smoking deal is going to come around.
Sometimes programs do the right thing. There were a lot of cynics here because we have become accustomed to loyalty programs devaluing or not honoring promotions as anticipated, but American Airlines and Mastercard showed that they understood the right thing to do and a willingness to do it. Kudos to them for getting it done.
Overall, this was an absolutely incredible opportunity. Those who got in scored American Airlines miles at less than half a cent per mile — some in unbelievable quantities.
It is amazing to see this opportunity honored. It reminds me of the crazy Iberia 90,000 Avios offer a couple of years ago, but better. I highlight that opportunity intentionally: that was another offer where the deal was pretty clear but many skeptics questioned it because it sounded too good to be true — yet it was ultimately honored. Now add this American Airlines SimplyMiles offer to the pile of amazing opportunities that come to those who hustle to get on a deal while the gettin' is good.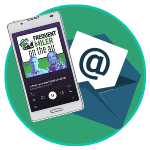 Want to learn more about miles and points?
Subscribe to email updates
 or check out 
our podcast
 on your favorite podcast platform.