Update 12/17/21: This American Airlines SimplyMiles 5x promotion is being honored! Those who got in on these offers with a linked card before 10am Eastern time on 12/14 can expect to receive the miles. See this post for more detail: Incredible: the 240x SimplyMiles deal is being honored!.
Update 12/14/21 4:03pm Eastern: For a few minutes this afternoon, the SimplyMiles site showed a banner with confusing messaging about when the bonus miles ran out (it said the bonus miles ran out at 12am on December 13th, which would technically be one minute after 11:59pm on Sunday night, 12+ hours before they confirmed the deal to View from the Wing. They likely meant something else but regardless they quickly pulled that message so it clearly wasn't anything definitive). Gary at View from the Wing has since followed up with American Airlines and they tell him that they are in discussions with Mastercard to make sure that customers get all of the promotional miles offered. That bodes as well as anything would at this juncture, so I recommend readers don't panic or read too far into anything until American and Mastercard release a definitive public statement. We'll keep monitoring for developments. Hold on tight; this ride isn't over.
Update 12/14/21 12:08pm Eastern: The SimplyMiles site was down for an hour or so. When it came back up around noon Eastern time, the banner advertising the 5x promotion was gone. At this point, we assume the 5x promotion has been pulled, but there hasn't yet been any further word about whether it will be honored (apart from American's statement to View from the Wing yesterday) and until what time. Next is the waiting.
Update #2 12/13/21: A member of our Frequent Miler Insiders group reported that many new offers have been added to newly-created accounts. I created a new account on Saturday and I now see many more offers including Conservation International. If you created a new account in the past few days, it is worth logging in again to check for this! Keep in mind that I can't believe this has lasted this long, so I don't recommend donating more than you can live with if only 40x posts.
Update 12/13/21: There is an amazing opportunity to earn a lot of American Airlines miles in this SimplyMiles deal for an extra 5x earnings.
When we originally posted this deal on Saturday, we intentionally decided not to publicize what is unquestionably the best of the available SimplyMiles deals: the chance to earn 240 American Airlines Miles per dollar while donating to a charity called Conservation International. That's because the offer for Conservation International, which seems to be a widely available SimplyMiles offer though perhaps not on all accounts (and not yet showing up on new SimplyMiles accounts) is good for 40 miles per dollar spent. With the way the 5x promotion works (as detailed in the post below), you should receive an additional 200x miles per dollar spent for a total of 240x miles per dollar donated. Note that I think you need to click through the link at SimplyMiles to make your donation. Unlike other SimplyMiles card-linked deals, I'm just not sure that donating directly through Conservation International's site would work as the American Airlines SimplyMiles link goes to a specific Mastercard portal for making the donation and triggers an email from Mastercard about the 40x base miles.
We saw this offer and discussed it before publishing. Since AA said there were a limited number of miles available for the entire promotion, we thought that a limited number of people would donate massive amounts and kill the promotion for everyone if we shouted about that opportunity. Instead, we tried to strike a balance between alerting people of the promotion — and noting several times how amazing it is and how it was worth logging in to check offers — with hoping it wouldn't end on Day 1. My thought was that readers who took my word for it and logged in to check would find it (and indeed some did in the comments shortly after publishing).
Of course, we knew that other blogs would eventually highlight the charity opportunity, but by not highlighting it immediately we hopefully gave some readers a 24hr head start and a better shot of the miles posting before the promo is pulled. Indeed it was covered elsewhere on Sunday and then View from the Wing posted about the chance to buy miles at a cost of less than half a cent per mile once the cat was out of the bag.
And now we have some amazing news: apart from American's statement to View from the Wing yesterday on donations to Conservation International while this promotion is alive (provided of course that you have synced it up and donated with the linked card, etc). They have not determined how to alert people when the promotional miles have been exhausted and the promotion is over, but I feel a lot better about the chances that my wife will actually get 1 million miles for the $5K donation she made before we published (especially seeing as how Gary references some people donating multiples of that).
It is worth adding here that Gary was very clear in how he questioned American Airlines to be sure that this was not a mistake or something that would fail to be honored. Indeed they intend to honor it.
Is it worth going wild on this? I don't know. American Airlines miles aren't as useful as they once were and they could devalue at any time. On the other hand, I figured that I earned well more than $5,000 over the past two years just from checking account and brokerage bonuses and I could potentially turn that money into a million miles. I was willing to take the risks of devaluation and of the promotion not being honored as I understood it because I was playing with some money that I'd set aside for crazy opportunities like this.
I also don't know anything about the potential tax benefits or lack thereof. Gary covers some of that in his post which is worth reading any way you slice it for more detail and examples.
Note that this offer could get pulled at any time, so I would very seriously refresh the page and make sure you still see the 5x banner at the top before clicking through to donate and then making your donation in one swift movement. There is obviously a chance that this somehow gets pulled before your transaction goes through or whatever — be sure you can live with the 40x on whatever amount you donate even if the extra 200x doesn't come through. I do feel confident enough about the 40x since they send an email confirming that right away and Gary notes that Mastercard funds the 40x portion of this, not the charity nor American Airlines.
The original post follows.
SimplyMiles has returned an incredible promotion that they last ran in 2019: through December 27th, you can get 5x bonus miles on all SimplyMiles offers. Based on the email that American Airlines sent to some members, the promo will work the same as it did last time which means that it is far more generous than it may sound at first blush. I'm certainly planning to make some SimplyMiles purchases today.
The Deal
American Airlines SimplyMiles is bringing back a very lucrative promotion: through December 27th, you can earn an additional 5x bonus miles on every purchase with SImplyMiles offers. This adds a multiple of 5 on top of whatever the bonus offer is — while supplies last as there is a limited number of total bonus miles
Key Terms
Valid on all offers through December 27, 2021 subject to availability of bonus miles
Quick Thoughts
The last time they ran this promotion, Stephen initially assumed that it would add an additional 5 miles per dollar spent (which seems like a reasonable guess). However, he later updated the post when he found that it actually added 5 times the offer amount on top of the normal payout.
That makes for some potentially awesome deals. See this snippet from Stephen's post about the 2019 promotion:
I spent $200+ at Best Buy a couple of times recently with a Mastercard that I'd linked to the SimplyMiles program as I had two Best Buy offers – one for 1,000 bonus miles and one for 750 bonus miles. The 5x quintupled both those amounts and were awarded separately to each of those bonuses, effectively sextupling them.

As you can see, for my first transaction on December 17 I earned a total of 4,500 miles, then earned 6,000 miles when spending $200 a couple of days later. That's 30x for in-store Best Buy purchases on the latter transaction which is amazing.
Indeed American's email to some members indicates that this will work the same way again this time:
There are many much more generous opportunities. For example, meal delivery box service Blue Apron is offering 1,200 miles with a $50 purchase.
If this promotion works the way it did for Stephen last time, you would theoretically earn 7,200 miles on a $50 purchase (1,200 miles initially plus 6,000 bonus miles (5 x 1200). That would be like buying miles for less than a cent per mile even if you didn't want the meal delivery kit, which certainly could make it worth giving Blue Apron a shot.
There are lots of other potentially great deals for hotels (I'm seeing the usual IHG offers and a Mandarin Oriental offer that could be of interest) to deals on all sorts of gifts. It is worth logging in and taking a look.
It sounds like this is good for unlimited use across SimplyMiles offers. The email sent by AA is a bit confusing in that regard. At the bottom of the email, it says something like a limit of 3 uses by December 31st, but I think that referred to a Target (the store) offer within the email that has a 12/31 expiration date. The 5x bonus mile offer only runs until 12/27, so I don't think the line about 12/31 applies. In other words, I think that as it says in a couple of places, the extra 5x is good on all SimplyMiles offers through 12/27 — "while supplies last".
Note that the promo wording indicates that there are a limited number of bonus miles available through this deal. That means that this could end sooner than December 27th, particularly if some people spend a lot of money on opportunities like the ones above or others. Last time around, it was originally scheduled to run until December 31st and ended up getting pulled at 12pm on December 27th. I'd therefore recommend getting in sooner rather than later. At the same time, I urge some caution here: I don't know how we'll know when all of the bonus miles are exhausted. I'm only going to take advantage of offers to a degree with which I'm still comfortable if this doesn't pan out.
If we knew this would last until the end of the year, it would be tempting to see if purchases made toward the end of the year posted in 2022 and counted toward elite status (since miles earned from the shopping portal and SimplyMiles will count). I'm just not sure whether it will last all the way through 12/27 nor that the earnings won't be backdated to 2021.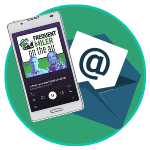 Want to learn more about miles and points?
Subscribe to email updates
 or check out 
our podcast
 on your favorite podcast platform.