Anyone who listens to our Frequent Miler on the Air podcast probably has an impression about our ability to predict the future. If you know, you know, so I'll leave it to you to create your own set of expectations as to how we did in predicting the unpredictable in 2021. In this post, each of us looks back on our own predictions for the year with a little analysis (in other words, Greg wrote the section about Greg's predictions, Stephen wrote the section evaluating his predictions, etc). All I can do here is re-emphasize our strength in analysis after things happen, and that's what really matters, right? At least two thirds of us hope you buy that. On to the results…
Greg's 2021 Predictions
Greg's 2021 predictions were documented here: Welcome to 2021! Here's what will happen next…
I didn't do my usual points & miles predictions this year.  Instead, I made vague directional predictions about travel rules (where we'd be allowed to fly to), travel trends, and loyalty program promos.  In that post, I wrote "It will be very hard, if not impossible, to go back to this post later to count which predictions were right or wrong."  Nevertheless, I'll try to pull out some measurable predictions from that post in order to evaluate whether I was right or wrong…
1) Q1 2021 Loyalty Programs: We'll see more of the same from loyalty programs and credit cards: more point promotions, more opportunities to earn or extend elite status, and new fantastic credit card signup offers.
My memory tells me this proved correct.  For example, not only did Hyatt extend their fantastic Bonus Journey's promo, but Marriott introduced similar opportunities too.
2) Q2 2021 Travel Rules: This quarter I predict that Canada and most of Europe will open to US travelers with proof of vaccination.

Nope
3) Q2 Loyalty Programs: For most of Q2, I expect to see the same as before: more point promotions, easier elite status, big credit card bonuses, etc. Towards the end of Q2, though, I expect that hotel chains will forecast profits as summer lodging bookings spike. As a result, hotel promos will start to decline except for those that encourage international travel. Airlines, though, will continue to forecast losses and will introduce some of their most exciting promotions in Q2 to encourage more summer travel.
I'm going to call this one a win even though it wasn't 100%.  As predicted, many promos continued and hotel promos waned towards the end of the quarter.  I don't remember seeing the exciting airline promos in Q2 that I was expecting though.
4) Q3 Loyalty Programs: Airlines will be more and more desperate to convince people to fly at pre-pandemic levels. They'll offer cash sales, award sales, mileage bonuses, easier paths to elite status, etc.
We saw some of that, but not as much as I expected.  I'll call this a fail.
5) Q3 Loyalty Programs: Credit card signup bonuses will start to settle down from mid-pandemic highs (except for some airline card bonuses that will be crazy-high).
Nope.  Credit card bonuses got even better in many cases.
6) Q4 Loyalty Programs: Loyalty programs will be adjusting to the new normal. I expect to see experimentation where programs try different incentives than usual because throwing points around isn't sustainable without greatly increasing award prices.
Nope.  The AA SimplyMiles deal (as well as several Amex deals) proved that throwing points around is still the way to go in Q4!
Total: 2 / 6
Nick's 2021 Predictions
Nick's 2021 predictions were documented here: Nick's picks: Predicting 2021 is as easy as . . .
Realizing the wisdom in the whole "strength in numbers" concept, I decided that an infinite number of predictions would infinitely increase my odds of having more correct predictions than Greg or Stephen. In fairness, I'm only counting ten of the twelve total predictions in my tally at the bottom. In the original post, I said that I wouldn't count #1 and I am omitting #12 for subjectivity. Let's see where that leaves me….
1) MS Won't be dead, it'll just be different
Like I said in the post, I'm not scoring this. I mean, I was right, but I won't take any points for the obvious here.
2) Alaska will be business as usual
I just about nailed it here if I do say so myself. Alaska stayed true to its word with no devaluation. Neither did they actually unveil a oneworld award chart, but the meat and potatoes of this prediction was that they would continue to offer distance-based earning (true), not devalue (true), and continue to offer a stopover on a one-way award (true). +1
3) A Chase card will get a permanent grocery bonus
Nailed it yet again! Who would have expected that it would be the Aeroplan credit card that would get it? +1
4) You'll be able to use Chase points and earn elite credit / benefits
While I guess this was kinda sorta true if you used Pay Yourself Back to buy gift cards at the grocery store before the Pay Yourself Back categories changed, that clearly wasn't what I had in mind when I wrote the prediction. I can't be far off here, though: the Chase Aeroplan Visa has the ability to Pay Yourself Back for travel at a value of 1.25c per mile with up to 50K miles per year, so the concept of "book anywhere and get increased value from your points" is clearly on the table at Chase. No points.
5) Airlines will make status easier to attain and more rewarding
This was true enough. Everybody made elite status easier to obtain during 2021. Furthermore, Delta added multipliers offering even more EQMs, EQDs, and redeemable miles throughout the year, even on award flights. I'd say that arguably made elite status more rewarding since you stand to earn more miles on more flights. I'll take a point here. +1
6) IHG will add an elite status perk
Is anyone surprised that IHG failed me here?
7) Citi won't really do anything notable
When I read this prediction, I initially gave myself a pat on the back confident that I had another winner here. And realistically, in a year in which Amex offered the chance to earn half a million points with a single credit card, can anyone argue with a straight face that the launch of the Custom Cash was notable? I'll give myself half credit which is really me being awfully generous….to Citi. +0.5
As pointed out by Greg the Frequent Miler in the comments, Citi added Choice Privileges as a transfer partner and they went big in doing so: rather than making transfers 1:1, Citi Thank You points transfer 1:2 to Choice Privileges, meaning that every 1 Citi point gets you 2 Choice Privileges points. That's nothing if not notable and as such I definitely didn't deserve this half point. Wipe it off the board!
8) Hyatt will keep rising above
Unfortunately, Hyatt didn't really add anything to elite recognition, but this prediction was mostly that they would offer better promotions than the competition (true), not devalue Globalist status (true — hey, Hilton, see how Hyatt kept offering breakfast?), and find ways to surprise and delight (I was certainly both surprised and delighted when I got 18,000 points for my six expiring club access awards). Point scored! +1
9) Emirates and Etihad won't merge but will cooperate
I guess I was right that these two airlines didn't merge, but that's kind of like predicting that Hyatt and IHG aren't going to merge. The key part of this prediction was the idea that they would somehow work together and enable booking awards operated by each other and that certainly didn't happen. No points.
10) A broad annual restaurant credit will get added to a credit card
If the rumored changes to the Marriott Bonvoy Brilliant card come to fruition, this would have been true, but no dice in 2021. No points.
11) A loyalty program will offer a way to stimulate loyalty from home
I am really surprised that this didn't happen in the way I'd have expected. I really thought we'd see an airline or hotel program offer some sort of promotion that could be completed from home, but I'm not convinced that I got this 100% wrong. Singapore has been offering a path to Star Alliance Gold status just by transferring points. Furthermore, while it didn't start happening this year, American Airlines announced this year that beginning in 2022 you will earn elite status credit by doing things like shopping through their portal and using their SimplyMiles card-linked offers. And we all know that AA leveraged SimplyMiles into what was arguably the deal of 2021 (and those miles posted to my account this morning!), so I give myself a point. +1
12) Working at Frequent Miler will continue to be awesome
I mean, if "business trip to the Maldives" doesn't say "working here is awesome", I don't know what language we're speaking. All four of us continued to have a lot of fun this year and I look forward to seeing what 2022 brings. No points for this one because it was too easy.
5 / 10 (note #1 and #12 were excluded)
Stephen's 2021 Predictions
Stephen's 2021 predictions were documented here: Stephen's 2021 Predictions – What's (Hopefully) On The Cards?
Oh dear. I made what I thought were somewhat reasonable predictions, but the banking and loyalty program gods didn't agree with me. Here's how badly my predictions went.
1) Free Merchant Processing With Business Card – Incorrect
This isn't one I've been keeping close track of, but I don't remember seeing a card offering free merchant processing as part of a business card welcome offer.
2) American Express To Launch A Shopping Portal – Incorrect
With new shopping portals appearing all the time, I'd been hopeful this would be one that came to fruition even though Rakuten already offers Membership Rewards on their portal. Sadly not.
3) SimplyMiles Will Accept Visa And/Or American Express Cards – Incorrect
I thought SimplyMiles would improve its card-linked program by accepting Visa and/or Amex cards in addition to Mastercards. I was wrong about that – apparently they decided to enhance the program by running a crazy-good offer instead.
4) Top-Tier Status With a Hotel Credit Card – Incorrect
While the new Hyatt business card has made it a little easier to earn Globalist status through spend and the rumored Bonvoy Brilliant card changes will include the ability to spend to Titanium status, my prediction was that another hotel credit card would offer top-tier status outright, much like the Hilton Aspire card does with Diamond status. As a result, zero points on this one too.
5) Statement Credit With Airline Or Hotel Credit Card – Incorrect
To be fair, this prediction did include the following caveat at the beginning:
This next prediction might be more a case of something I think would be a good idea rather than it necessarily being at all likely to happen.
At least part of that prediction turned out to be true (that it was a good idea rather than necessarily being likely to happen), but that still earns me Nul Points (Eurovision fans unite).
6) Discover To Launch Card With Year-Round Categories – Incorrect
It feels like most banks have done at least one noteworthy thing during 2021. Figures that after making this prediction Discover decided to be the card issuer that didn't want to participate in that.
7) Marriott To Offer At Least One Decent Promotion – Incorrect
In perhaps non-shocking news, my final prediction was incorrect and in even less shocking news, Marriott continued offering laughably poor hotel promotions. That's when they even bothered offering promotions for guests staying at their properties; unless you received a targeted promotion, Marriott offered bonus points on stays for less than half the past year. That'll teach me for having some kind of faith in Marriott that they'd offer something resembling a decent promo.
Total: 0/7
Wrap Up
Whether we measure by number of correct predictions or percentage of predictions that came true, 2021 was my (Nick's) year. Still, I think I'll pass on that potential career change to "telephone psychic" and stick with Frequent Miler for another year of the Amex points parade, easy elite status, and earning lots more miles without flying. Hopefully we'll continue to do a far better job of writing about opportunities as they arise, analysis as the situation warrants, and our own adventures in 2022. And here's to more of those adventures to come — I know that I personally can't wait to hit the road and the sky using some of these miles I've amassed.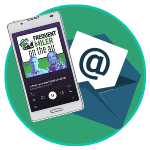 Want to learn more about miles and points?
Subscribe to email updates
 or check out 
our podcast
 on your favorite podcast platform.