On Wednesday, Randy Petersen (founder of Boarding Area, Inside Flyer, Flyertalk, and more) had an opportunity to interview John Steward, president of Retail Payment Solutions at US Bank, about the new US Bank Altitude Reserve card. The interview was published at Inside Flyer, here: [60 Seconds] US Bank Altitude Reserve Card.
In preparation for the interview, Randy asked me if I had any questions about the new card. You bet I did! I sent Randy a list of questions (and, later, follow-up questions) and he returned the favor by sharing the interview with me, and he sent along card art and scanned documents. The latter included a marketing brochure and the US Bank Altitude Reserve Visa Infinite Card Agreement.
Checkout the Inside Flyer post for the full interview, or read on for the bits that I found most interesting…
Randy: Frequent Miler called your card the "Sapphire Reserve Killer". Is that the intent of this card, to go head to head against the Sapphire Reserve?
John: I wouldn't go as far to say that it's the Sapphire Reserve Killer, but I will say that we are unapologetically entering the luxury card space… [response truncated]
Randy: Is there something that the disparate new benefits have in common, a theme around which you're building the card's offerings?
John: The product is centered on motion and mobility… [edited for brevity] … This is the first card to feature 3x on mobile wallet spend using Apple Pay, Samsung Pay, Android Pay or Microsoft Wallet. This benefit enables the Cardmember to de facto choose the spend categories where they earn triple points on the things they like to buy – not just the categories a card presets for them….
Randy: 3X for mobile wallet purchases is a completely new and unique credit card perk. As more and more merchants accept mobile payments, how do you think you will be able to sustain such a generous perk?
John: You are right. This is a very valuable feature and the real beauty of it is that it puts the cardmember in control of their accelerated point earning. We believe that 3x points on mobile wallet purchases will be a powerful driver of loyalty and engagement and therefore worth the investment. We're eager to see how engaged they become in the innovative benefit.
Randy: Do you have any plans to offer point transfers to loyalty programs in the future the way Chase, Amex, and Citi do?
John: We're confident that cardmembers will find Altitude points to be more valuable than other loyalty program currencies, but we haven't ruled out point transfers in the future.
Editor's note: In a follow-up phone conversation, Randy asked whether adding point transfers is an active topic for them or whether they'll wait to see how the card does on its own first.  John responded with something like this (not verbatim):
John: We're confident in the value we have. We see point transfers as a nice to have topper – it is something we'll look at as we go, but as you know most of those are built off of co-brand relationships. We have limited options in that regards. We have valuable partners, but niche.
Follow-up phone questions
The following questions and answers are paraphrased and should not be taken to be exact quotes…
Randy: How long did this percolate? [i.e. when did they first consider creating this card?]
John: We started discussing this in July or August of 2016
Randy: What was the worst card name you considered before choosing Altitude Reserve?
John: Probably "Specter"
Editor's note: That name would have given a whole different connotation to "Sapphire Reserve Killer"!
Randy: Is car rental coverage primary or secondary?
John: Primary
Related Readings
If you're interested in reading more about the Altitude Reserve, please see: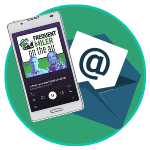 Want to learn more about miles and points?
Subscribe to email updates
 or check out 
our podcast
 on your favorite podcast platform.