Recently, Club Carlson re-branded as Radisson Rewards. As part of the re-brand, they announced a new benefit on the Radisson Rewards Credit Cards (still known as the Club Carlson Rewards credit cards as of the time of writing, but slated to change at some point) — see: New big spend bonus: more free annual nights with Radisson Visa cards. While you were previously able to earn a free night certificate with $10,000 spend in a cardmember year, you can now earn up to three free night certificates — one with each $10K spend in a calendar year (up to 3 nights for $30K spend). I've been thinking about that a lot lately and wondered: Is it worth spending $30K on a hotel credit card?
Basic Card Earnings vs 2% cash back: not great, but not bad
Before considering the value of the free night certificates, it made sense to consider the opportunity cost of the return on spend. The Club Carlson Premier Rewards Visa Signature earns 5x everywhere, with the only bonus category being Radisson spend (10x). This means that $30,000 in spending yields 150,000 Club Carlson points. According to our Reasonable Redemption Values, which are based on the Pointimize Median Observed Values of 11/14/17, Club Carlson / Radisson Rewards points are worth about 0.38 cents each. That makes 150K points worth about $570. The true value for you will depend on how you use the points — but median redemptions should yield around that much in value.
If one were to instead spend $30,000 on a card earning 2% cash back, the return would be $600. That means the Club Carlson Visa isn't a terrible value proposition for spend (based on points alone before considering the free night certificates), though it's not worth it unless you can redeem your points for better-than-median value.
There is also the annual fee to consider: the Club Carlson Premier Rewards Visa Signature comes with a $75 annual fee, though it also offers 40,000 points at each anniversary. Based on the 0.38 cents-per-point valuation above, that's a value of about $152 in points. I'm not going to declare this card an annual money-maker, but it's a value I can live with. The annual fee on the business version is only $60.
Of course, some would say that $30,000 of spend could be used to earn multiple new signup bonuses. There is no doubt that it will be more valuable to earn 10 signup bonuses than 1 big spend bonus in almost every conceivable situation. For the purposes of this post, I'm going to assume that you follow our updates on How to increase credit card spend and get most of it back. What still works? and our Manufactured Spending Complete Guide so that it's not an either/or proposition.
Certificates have a huge restriction
For starters, the fact that these free night certificates are geographically-restricted is a non-starter for some. Radisson Rewards continues to limit the use of the free night certificates earned from spend to properties in the US. Most of Radisson's nicer properties are overseas; the free night certificates based on each $10K spend will not be usable at those properties. The options within the US generally aren't center-city or resort locations, so if you're looking for luxury, it isn't worth putting $30K spend on a Club Carlson Card.
More properties in the US than I expected
Radisson Rewards keeps a full list of properies on this page. The format of that page lent itself well to a spreadsheet so I could eliminate the Canadian properties from North America (Mexico & The Caribbean are already in a separate region). What remained were 553 properties in the US where free night certificates could possibly be used. Wow — that was a lot more than I'd expected, even after looking at the map view of Radisson properties in the US.
For what it's worth, out of 553 properties in the US, the majority (289) are in Category 3, requiring 28,000 points per night. You would get 5 free nights at one of those Category 3 properties with the 150K from $30K spend on the card in addition to the 3 free night certificates earned. Of course, remember that unlike the certiciates, points can be used worldwide – so while the rest of my examples assume using the points domestically in conjunction with the three free night certificates, you aren't limited to domestic redemptions on the points side.
Some sweet spots for regular family travel
While I certainly enjoy traveling internationally, I know that many (most) Americans more often travel domestically. For domestic USA trips, the Club Carlson cards stack up better than I may have thought when considering popular family vacation destinations.
For example, the Country Inn & Suites Virginia Beach lists the word "Oceanfront" in parenthesis in its name, and for good reason. Here is an image from Google Maps:
I wouldn't expect luxury at the Country Inn & Suites, but if you're just looking to bring the kids to the beach, that certainly looks like it would fit the bill. After $30K in spending on the Club Carlson card, you would have enough points for 3 free nights (44K x 3 = 132K pionts), having enough points left over for a free night at one of the ~76 Category 1 & 2 properties in the US. With the additional 3 free night certificates earned based on spend (one for each $10K spend), you could spend 6 nights at the beach here after $30K spend. It turns out that's not too bad of a value, as summertime cash rates can be high. Here is a random 6 nights in July (and yes, standard awards are available for 44K per night):
If you actually might have considered spending $2,268.60 on such a stay, that's like a 7.5% return on your $30K spend. That's awesome. While the screen shot above shows 1 room with 2 adults, I also checked for 1 room with 2 adults and 2 children: the rate was the same and awards for a room with 2 queen beds were still available for 44K each night.
Also noteworthy is that six nights is based on $30K spend, not including the signup bonus or the annual 40K point anniversary bonus — whether you've just gotten the card or just gotten your anniversary bonus, you would be able to get at least a seventh night at this hotel, further increasing the ongoing value proposition for families looking for a Virginia Beach-type vacation.
Along the family vacation lines, if you're looking to reduce costs on a trip to see Mickey Mouse, the highly-reviewed Radisson Hotel Orlando Lake Buena Vista offers free scheduled shuttle service to Walt Disney World and no resort fees:
As a Category 4 property, this location costs 38,000 points per night. Four nights would cost 152,000 points — just a smidge more than you'd have after $30K in spend. Spending an additional $400 for the 2K extra points or using a few of the points from the signup or anniversary bonus woud get you 7 total free nights here. While the rate shown above is $121 per night, that is fully prepaid with no changes or refunds. The cheapest flexible rate rings in at an average of $156.14 per night for the same week in July that I used for the Virginia Beach property above.
In this instance, you'd only be getting $1,229.65 in value for your $30K spend — though that's still a return of better than 4%.
Points stretch even further at most US properties
Keep in mind that the examples shown above are Category 4 and Category 5. The vast majority of hotels in the United States are Category 3 locations, where your 150K points plus 3 free night certificates would get you eight free nights with points left over. Take for example the Radisson Hotel Branson, where eight nights over the same random summer week comes out to $1,397.93.
Or perhaps you'd like to spend 8 nights at one of the ~40 Category 2 and 3 properties in Georgia. Or maybe you have family that lives in small town America, where room rates can be exorbitant due to low competition. I think Radisson shines with its Country Inn & Suites brand for that type of situation, with award categories remaining reasonable in comparison to cash cost.
Competitor Hotel Cards?
The closest competitor hotel cards would be the IHG card if you spend all of the nights at 5K point break hotels (make sure to check this card out before the $49 version disappears), the SPG card if you're able to stretch out low category redemptions, or the Hyatt card again if you're able to spend all of your nights at Category 1 locations. The advantage with those cards is of course that the reach of your free nights will span the globe. On the other hand, SPG has 118 Category 1 hotels worldwide, with only 11 in the United States. If you're looking to travel within the United States, there are only 77 options in Category 1 and Category 2. Hyatt's Category 1 footprint is better, but still not huge. By comparison, Radisson Rewards has a much broader reach — and those three free night certificates could also be used at top-tier properties like the Radisson Martinique on Broadway, potentially getting nearly as much value as some of the examples above out of the three free night certificates alone — with 150K points to spare.
Bottom line
The new Big Spend Bonus on the Club Carlson cards is a pretty good deal if you're a domestic family traveler. While you won't be able to use the certificates internationally and the points won't put you in the lap of luxury, you can really stretch out a decent value for your $30K spend if you're looking to travel with a family domestically. While I wouldn't have previously considered spending so much on the card, I am very intrigued given the extra free nights now awarded for spend and think it might just be worth focusing some attention on my Club Carlson card.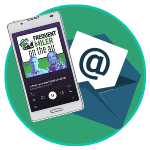 Want to learn more about miles and points?
Subscribe to email updates
 or check out 
our podcast
 on your favorite podcast platform.