Update 12/26/19: There are now a few properties bookable in Manahttan as of 1/1/20. See this post for more.
The Radisson Rewards credit card carries what I have said is an interesting big spend benefit: get a free night certificate valid for US properties with each $10K you spend on the card during your cardmember year (awarded after anniversary, up to $30K in purchases). One easy way for me to justify the spend has been the ability to redeem for a free night in New York City, where Radisson used to have a couple of properties in Manhattan. However, I'm about a month behind on this, but Radisson no longer has any Manhattan properties. They are working on building a new Radisson that is supposedly slated to open this spring, but we are now down to just two top-tier Category 7 Radisson hotels in the United States.
Cassa is Radisson's Casa no more
A year ago when I first wrote about the $10K-spend free night certificates being added to the Radisson visa cards, I said that there were eight US properties in Radisson's top 2 tiers. Today, there are six. One of those is a Country Inn & Suites in Ocean City, MD. While I spent many a summer vacation in Ocean City growing up (2-story laser tag was so much fun as a kid), I don't think of a Country Inn & Suites there as a second-rung-from-the-top property.
Furthermore, when I wrote that post, two of the Category 6/7 Radisson properties were in New York City (the Radisson Martinique on Broadway and the Cassa Hotel NYC 45th Street). Two months to the day after the announcement of the new certificate-for-$10K-spend benefit, I wrote about how the Radisson Martinique was already showing up on Hilton's website as a Curio Collection hotel and so it came to pass that Radisson was down to just the Cassa Hotel for a Manhattan presence.
I recently received my free night certificate based on last year's spend on my Radisson card. I hadn't actually intended to use it in New York, but I have a need for a night in New York next month, so I thought to check Radisson. I was quite surprised at what I found — or rather didn't. Apart from the Radisson JFK, there is no longer a Radisson property in New York City. A search at Flyertalk came up with data points from about a month ago indicating the the Cassa hotel had left Radisson. It looks like existing reservations are being kept so far, though cancellation causes a bit of a headache since cancelling with Cassa apparently will not automatically trigger a points/certificate refund with Radisson since they are no longer linked.
A new Radisson coming
Perhaps a small bit of solace can be taken in the fact that Radisson is at least building a new property in New York. The Radisson New York City – Times Square was slated to open in Spring 2019 when it was announced last April. That said, I haven't seen any news since last April (note: this Flyertalk report links to a late-2018 article indicating it would be complete "sometime in 2019"). I did reach out on Twitter to see if Radisson had any update. They didn't but they pointed me to this web page for info on new openings. That page doesn't even show an opening in New York. At this point, I'd say it's fair to say it will not be opening during the spring..
Bottom line
While Radisson Rewards isn't known for its luxurious collection of US properties, it is a program with some decent family-travel options in the US and some really nice-looking hotels overseas. The free night certificates were enough to entice me to get spendy on my Radisson card last year, and as it turns out I've found uses for my certificates / points that fit my 2019 travel plans. However, unless and until we get more of an indication as to when the New York property is going to open, I'm not sure I'll go after the free night certificates again. While there are some other good uses of these certificates to be found, I like having a weekend in New York City as a backup plan. If they do get their act together, I'm fairly likely to reach the spend again as I am actually finding good uses for Radisson points — I'd just like to see a bit more focus on the US market if these certificates are to be US-restricted.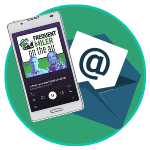 Want to learn more about miles and points?
Subscribe to email updates
 or check out 
our podcast
 on your favorite podcast platform.