IHG's Kimpton Fitzroy hotel in London is visually stunning inside and out.  My wife and I just spent 6 nights here and enjoyed our stay.  While we still prefer Marriott's St. Pancras Renaissance hotel (especially due to its awesome Chambers Club), the Kimpton is in a better location in the heart of Bloomsbury near the British Museum.
Kimpton Fitzroy London Bottom Line Review
The Kimpton Fitzroy is an excellent hotel located in the heart of Bloomsbury, London at the northeast corner of Russell Square Park and steps away from the Russell Square Underground Station.  The building is gorgeous inside and out.  The hotel offers guests free wine and beer daily from 5 to 6pm.  They also offer complementary in-room snacks that are replenished daily.  Our only major complaint was that we did not receive a room upgrade as a Diamond Elite member even though multiple suites were available for sale during our stay.
Price: Prices fluctuate regularly.  We paid with points for 5 nights and with a combination of a 40K free night certificate plus points for a 6th night.  Thanks to having the IHG Premier Business card, our 4th night was free.  Additionally, thanks to having the no-longer-available IHG Select card, I'll get back 10% of the points paid.  Point prices during our stay were as follows:

Wednesday: 102,000 points
Thursday: 92,000 points
Friday: 68,000 points
Saturday: 87,000 points (we didn't pay this thanks to the 4th night free benefit)
Sunday: 74,000 points
Monday: 83,000 points

Location:  Bloomsbury, London at Russell Square
Resort/Destination Fee: None.
IHG Diamond Elite Benefits: 

Room Upgrade: The lack of a room upgrade was the most disappointing part of our stay.  According to the front-desk staff, there were no upgrades available during our stay.  At check-in we were advised to check back the next day and so I did.  I was told again that nothing was available.  I then found that IHG was still selling 3 suites for the length of our stay.  Yes, I could have gone back to complain, but I didn't have the stomach to work that hard for it.
Free Breakfast: Diamond Elite members may choose a welcome amenity of 15 GBP, points, or daily free breakfast for two.  Daily free breakfast is the best choice, by far, for anyone who eats breakfast!  One cool thing here is that breakfast is served in two separate restaurants and we could go to either.  It turns out that the breakfast food is identical in each restaurant but we far preferred the ambience at the Galvin Bar & Grill so we had breakfast there most days.  The breakfast included a hot and cold buffet plus eggs made to order.  You could also order specialty breakfasts for a small upcharge.  Overall, we thought that the breakfast was good, but not great.  Our impression would have been much better if the cold buffet didn't regularly include unripe fruit.  The quality of the coffee seemed to change a bit daily and ranged from very good to so-so.
Early Check-in: Our room was ready when we checked in early, at about 1pm.  I doubt this had anything to do with my elite status though.
2PM Late Checkout: Due to an early flight home, we didn't get a chance to test whether they'd honor a late checkout.

Would I stay again?  Yes, it's an excellent hotel in a great location.  If the location wasn't important to me, though, I'd prefer to return to the St. Pancras Renaissance.
Pros and Cons
Pros
Excellent location
Very good free breakfast benefit for Diamond Elites with choice of two restaurants
Free in-room snacks replenished daily
Daily social hour with free wine & beer
Gorgeous building inside and out
Cons
Small base rooms.
They appear to be stingy about offering free elite upgrades to suites.
Air conditioning is very slow to cool room.
Water in bathroom: When we'd open our shower door, water ran out into the bathroom and so it was difficult to keep the bathroom floor dry.
No turndown service.  That said, the only reason I care about turndown service is because I like to get chocolates or other treats.  Since the Kimpton provides free in-room snacks, including a chocolate bar, I was happy.
Image Gallery
Exterior
Lobby & Common Areas
Burr & Co Social Hour
Burr & Co Breakfast
Galvin Bar & Grill Breakfast
Bedroom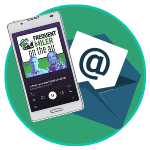 Want to learn more about miles and points?
Subscribe to email updates
 or check out 
our podcast
 on your favorite podcast platform.