For years, Amex has been marching to the beat of a perpetual points parade. That parade arguably began during the pandemic with an incredible Platinum card offer and had continued with great referral bonuses, unexpected "expand your membership" offers to add additional Business Platinum cards with "no lifetime language", and a lot more. But then, over the past month, they have made it rain — but this time raining on their own parade with the introduction of "family" language on numerous cards. That's left me pondering both the ideal strategy for newcomers (which I'll address in a coming post) as well as the ideal strategy for someone like me who has had many (but not all) Amex cards. Do I need to consider applying for some cards now, before family language spreads to cards that matter to me? I don't know, but I hope that writing this post will help me sort through it.
What is Amex family language and which cards have it?
Historically, Amex has had "lifetime" language; in the offer terms on most Amex application pages, there is a line that says that the welcome offer is not available to you if you have or have had that specific card before. Up until recent months, that lifetime language has only excluded those who have had that specific product before.
However, in recent months, we have seen Amex create restrictions around product "families" that indicate that, in some instances, you may not be eligible for the welcome bonus if you have or have had one of several cards before.
We have seen the following restrictions this year:
Interestingly, we have only seen family language appear on consumer cards and the language has spread in stages slowly over the past several months.
Keep in mind the difference between "may not" and "will not"
Before I delve into determining my best strategy from here, I want to point out a key distinction in the way that Amex has written the terms.
As it stands, the terms say that you may not qualify for the bonus if you have or have had certain cards before. That is a stark difference from will not. Whereas "will not" creates what sounds like a universal ironclad rule, "may not" leaves open the door of possibility. In other words, you may not get the welcome bonus . . . but maybe you will. I love that the terms go on to say that if you are not eligible for the bonus, they will let you know before processing your application and give you the opportunity to withdraw it. In other words, if Amex doesn't give you the pop-up, they are committing to giving you the bonus. I've taken a screen shot of those terms when applying for cards recently figuring that if they were to deny me a bonus, I would point to those terms in a complaint (filed with the CFPB if necessary).
As an example of the distinction between may not and will not, I applied for the Business Gold 150K offer the other day. I currently have an open Business Gold card, but given the huge150K offer and the chance to lock in the first year at the lower annual fee, I thought it was worth tossing in an application.
While some have gotten approved despite having an open Business Gold card, I got the Amex pop-up telling me that I was not eligible for the welcome bonus and offering me the chance to withdraw my application (which I did). Bummer. My wife is still in the first 90 days on her Business Gold card. Amex does not approve a second application for the same product within 90 days, so I knew that she wouldn't get approved for another right now.
Later the same day, as I was poking around in my online account, I went to "Cards" and then "View All Small Business Cards". In that section of my online account, I was surprised to find a Business Gold card offer for 125,000 points after $10K in purchases in the first 3 months. That'd not as good as the 150K offer, but it is certainly far better than the standard 70K offer on the card. Furthermore, instead of a message to add an authorized user to my existing Business Gold card, Amex was displaying a new cardmember offer and the button to apply for it.
I decided to take a shot at it and I submitted an application. This time, I did not get the pop-up. Rather, after submitting my application, it said that they needed more information to process my application and gave me a 1-800 number to call. I didn't get a chance to call, but a couple of days later I got an email indicating that I had been approved.
I fully expect to get the welcome bonus since I didn't get a pop-up on that offer and they approved my application. I know others who have active Business Gold cards have also been approved for the 150K offer, so clearly "may not" means exactly what it says: you might not be eligible, but that doesn't mean it is impossible.
The family language trend
The trend we are seeing thus far on family language is that having a higher-level (i.e. higher annual fee) card is beginning to lock you out of getting a lower-level (i.e. lower annual fee) card within the same card family.
For instance, if you have had an Everyday Preferred Credit Card (annual fee = $95), you can no longer receive a welcome bonus on the Everyday Credit Card (no annual fee). If you have had a consumer Platinum card (annual fee = $695), you can no longer earn a welcome bonus on the Gold card (annual fee = $250).
So far, the reverse isn't true: If you have had the Gold card, it will not prevent you from getting a Platinum card. Essentially, it seems to me like Amex still wants to incentivize customers to move up in annual fee, they just don't want customers taking advantage of a more premium card and then later having a reason to switch to a less premium card. They are removing the incentive (the welcome bonus) to open a cheaper card.
That means that as things stand, you aren't actually locked out of anything if you're moving up in cards — only if you have a higher-tier card and wanted to move down. That situation stinks for someone like my mother-in-law, who opened a Platinum card with my encouragement for a great welcome offer….and now can't get the Gold card offer (which is a card that is a better fit given the U.S. Supermarket bonus). Traditionally, I've recommended that people open the card with the best welcome bonus at the time they are looking to get an Amex card, but now you'll have to consider the family path — in other words, it is now smarter to start with a Gold card before a Platinum card.
Luckily, my wife and I have both had both the Gold card and Platinum card (and my wife also got the bonus on the Schwab version back when that was possible). We've also both had the Business Gold and Business Platinum cards — and while we haven't yet seen family language on the business side, I'm glad that we've gotten solid offers on those cards as well.
But that leaves me questioning what to do next . . .
Should we jump on the Green card while we still can?
Neither my wife nor I have ever had the consumer Amex Green Card. With family language spreading from the Platinum to the Gold, is the Green card the next family member to go?
We obviously don't yet know whether family language will show up on the Green card, but it seems plausible that those who have or have had a Platinum or Gold card might get locked out of the Green card in the near future.
Should we apply for the Green card while we still can?
On the one hand, the current offer on the Green card is entirely underwhelming. There was a pretty solid offer on the card a few months ago, but at the time we were tied up with new Business Platinum card offers and the Green card just didn't make sense by comparison.
However, I'm starting to wonder if we need to strike while we still can. The current offer on the Green card is far from the best ever, but if we refer each other, we could each stack a 25K-point referral bonus on top of the new cardmember offers thanks to Amex cross-brand referrals (in other words, I could refer my wife using an Amex card that has a 25K referral offer and she could do the same for me). Based on the current offer, we would earn:
25K points for Player 1 referring Player 2 for an Amex Green card
40K points for Player 2 after $3K in purchases in the first 6 months
25K points for Player 2 referring Player 1 for an Amex Green card
40K points for Player 1 after $3K in purchases in the first 6 months
All together, that's 130K points for our household after a total of $6K in purchases over 6 months for a total of $300 in annual fees ($150 each). That's not a bad haul. Based on our Reasonable Redemption Value, the points are worth around $2,000. That's certainly not a bad deal all things considered (in fact, taken on the whole, it's a better deal than the Business Gold card offer I just opened!).
But if we don't have to jump right now, we've seen offers as high as 60K points and with statement credits on this card. We could be missing out on a better future offer by applying now. If family language doesn't apply to the Green card, jumping now could cost us in the long run.
I'm not interested in keeping a Green card long-term since we both have other cards that offer 3x on travel and we both have Platinum cards that cover the cost of CLEAR. But I'm beginning to think that we should probably get the Green card while we can.
My mother-in-law should also probably consider the Green card just in the hopes that she eventually gets an upgrade offer to the Gold card since she can not otherwise get a welcome bonus on the Gold card.
Does my wife need to get another Hilton card?
My wife current has the Amex Hilton Aspire card, which is the ultra-premium $450 annual fee Hilton card. I find that card to be an easy win since it comes with $250 in annual airline incidental credits and $250 in annual Hilton resort credits and a free night certificate valid at almost any Hilton property in the world any night of the week. It is a long-term keeper for us.
However, she has never had any of the other Hilton cards. I have or have had all four of the Hilton cards over the years, but she has never had any other than the Aspire. Will Amex family language be applied to the other Hilton cards? I don't know, but it certainly makes me wonder whether she should consider getting the Hilton Surpass or no-fee Hilton Honors card sooner rather than later.
The current offers on the Surpass and no-fee Hilton Honors cards are not at their historical high points. Furthermore, the timing isn't great: if my wife were to open the Hilton Surpass card now, we would ideally want her welcome bonus spending to also count toward the $15K she would need to spend in a calendar year in order to earn a free night certificate. At this point, there isn't a lot of time left in the year and I already have spending requirements to meet on my new Business Gold card and my existing Wyndham Earner Business card (although I have about 10 more months to finish the first-year spending requirement on the Wyndham card). It may be possible for us to meet $15K spend for a free night certificate before the end of the year, but in hindsight I wish she had gotten in on the increased offers over the summer to have easily had enough time to spend for a free night certificate this year and during the first half of next year.
We used to regularly see offers to upgrade the lower-tier Hilton cards up a level (from the no-fee card to the Surpass or the Surpass to the Aspire), and in some cases the upgrade offers were similar to welcome bonus offers. However, I haven't seen many data points on those offers in recent times. That may be a factor in the decision for some.
That said, if I think it is likely that Amex will add family restrictions to the other Hilton cards, it would probably make sense to get the higher offer on the Surpass card for now.
Of course, based on our Reasonable Redemption Value for Hilton points, the current welcome offer on the Surpass card (currently 130K points after minimum spending requirements, which is worth $624 based on our RRRV of 0.48cpp) is worth roughly the same as the offer on the Amex Green card (currently 40K points after minimum spending requirements (which is worth $620 based on our RRV of 1.5cpp). Once you subtract annual fees and consider the slightly higher spending requirement, the Green card offer comes out slightly behind, but it's close.
That might seem like the decision is a toss-up, but it's not that simple. I think that there is a greater chance that I'll get far better than Reasonable Redemption Value (RRV) out of Membership Rewards points than there is that I'll get far better than RRV out of Hilton points. For instance, I could redeem 34,000 or 35,000 miles converted 1:1 from Amex Membership Rewards for a one-way business class ticket to Europe (with Iberia Avios or with Avianca LifeMiles on the New York JFK to Lisbon route), even leaving me with a few thousand leftover Membership Rewards points. By contrast, I'm relatively unlikely to get much more than $624 in value out of the Hilton points (unless I stay the very top end of hotels). Based on that logic, I should probably take a 40K Amex Green card offer sooner than a 130K Hilton points bonus.
But it's not that simple, either. Since I have the chance to earn referral points through my Amex cards and utilize Amex offers that provide bonus points and I can also earn more Membership Rewards points through shopping portal Rakuten, I have numerous ways to build my Membership Rewards points balance (not to mention periodic targeted business card offers with no lifetime language). My only reasonable ways to build up Hilton points are through welcome bonuses and perhaps U.S. Supermarket spend on the Surpass card (and we don't currently have one in my household). The scarcity of ways to generate Hilton points compared to the multitude of ways we have to generate more Membership Rewards points leans me somewhat toward a Surpass card for Player 2.
At the moment, I'm a bit stuck as to which to open (if either). But I'm also not sure if I need to jump…
Will Amex actually add family language to the Hilton or Green cards? What about business cards?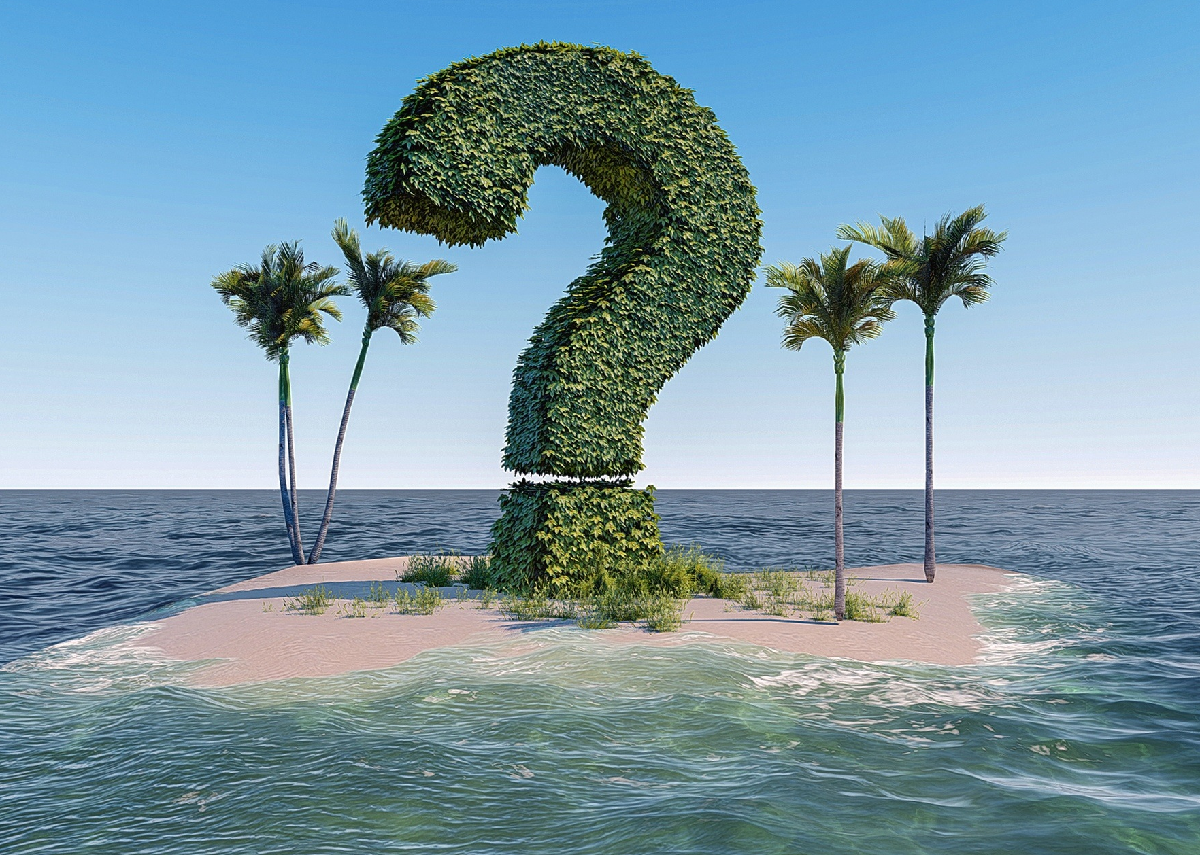 As I think about which card(s) to pick up now (if any), I wonder whether lifetime language will even spread to the Green or Hilton cards….and whether it will matter if it does.
When Amex added lifetime language to the Platinum cards, it was disappointing but didn't seem unreasonable since they were different flavors of the same thing. When the lifetime language spread to the Delta cards, we could have thought that Delta shared Amex's interest in encouraging customers toward the more expensive Delta Platinum and Reserve cards based on the changes coming to Delta's elite program and club lounge access.
However, the expansion of lifetime language to Amex cash back cards, the Gold card, and the Everyday card make me think that this change is being driven on the Amex side to slow down the points parade and retain customers who open the more expensive cards by removing the incentive to get a cheaper card.
I am therefore surprised that we haven't yet seen lifetime language added to the Green card. I don't have any inside knowledge of Amex's plans, but it certainly wouldn't surprise me to see lifetime language added to the Green card.
I am less sure about the Hilton side. Whereas Delta seemed to have some interest in pushing customers to the higher-tier cards, it seems less likely that Hilton has any interest in limiting customers from getting more than one of their credit cards. At the same time, while I think Delta obviously wants customers to want the Platinum and Reserve cards, I'm not sure that they would have wanted to remove the incentive for customers who have a Delta Platinum or Reserve card to also get the Delta Gold card to capture a bit more of the customer's spend. I have to think that the family language is a cost-cutting measure for Amex.
I wouldn't be surprised if the Hilton card bonuses cost Amex less to offer than the airline card bonuses, so I'm not sure whether we'll see family language appear on the Hilton cards. However, since they expanded the family language to the lowly Everyday credit card (which usually features a very small welcome bonus), I think it is more likely than not that we will see family language on the Hilton cards eventually.
Personally, while I think we could get more value out of the Membership Rewards offer on the Green card, I think I'm leaning toward a Hilton Surpass for two main reasons.
First of all, whereas we have seen periodic card offers with no lifetime language on various Amex Membership Rewards cards and Delta cards, I don't think we've ever seen Hilton cards without lifetime language. Second of all, my recent Business Gold card approval despite lifetime language makes me think there is a chance that I'd still be able to get the Green card in the future even if it gets family language. And even if I can't get approved for the Green card down the line, I may be able to get another Business Gold or Business Platinum card for an even more valuable welcome bonus. The same can not be said on the Hilton side. I think we probably need to make a move on a new Hilton card for Player 2 sooner rather than later.
On the business side, I don't know what to expect. Amex hasn't yet added family language to any business cards. Given the breadth of family language now on consumer cards, I have to think that the lack of such language on the business side is intentional. We've also seen far more offers absent lifetime language on the business side than the consumer side. My hunch is that Amex probably doesn't want to discourage business customers, who on average probably spend far more on their cards than consumers. My prediction is that it is less likely that we'll see lifetime language on the business card side.
Bottom line
The spread of Amex lifetime language has been quite a bummer as of late. While that is particularly true for those starting out with Amex cards (and I'll address that crowd in a different post soon), the spread of lifetime language is making me feel a sense of urgency to pick up cards before that language spreads further. I think my wife will probably open an Amex Hilton Surpass in the near future because I think it is more likely than not that the Hilton cards will eventually get lifetime language. That said, the Amex Green card is also near the top of mind. We don't know whether lifetime language will spread to additional cards, but I think it makes sense to consider that possibility as we plot out our next card applications.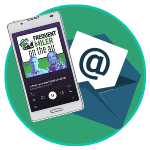 Want to learn more about miles and points?
Subscribe to email updates
 or check out 
our podcast
 on your favorite podcast platform.