Yesterday, Greg wrote about Chase's secret transfer partners. The one partner in that list that Greg mentioned may be worth checking out is LATAM Pass. Reader "Bruce Wayne" originally tipped us off to Hyatt as a transfer vehicle precisely because of the potential value of LATAM. Unfortunately, LATAM isn't quite as strong as Bruce had highlighted for partner redemptions, but he nonetheless unearthed a great sweet spot for redeeming Chase points for flights to South America and beyond on a few specific routes via LATAM. Whether you're dreaming of hiking the Inca Trail or marveling over the statues of Easter Island when this pandemic is over, you'll want to take note of LATAM as an option.
LATAM Pass: great for trips to/from South America
The Caped Crusader first made this find when looking to piece together a bigger trip to South America, Easter Island, and beyond. LATAM is the major player in South America, but award space (particularly in premium cabins and on popular routes) has been difficult if not impossible via most partners — at least for multiple passengers.
However, it appears from Bruce's work and my own searches that award space is much more plentiful for members of the LATAM Pass program. That isn't necessarily surprising; some programs are well-known to release more award space to their own members. And as I dug around lightly before writing this post, I found that One Mile at a Time noted this years ago (back when LAN and TAM were separate entities). However, given that the only commonly-known method to accumulate LATAM Pass points has been via a couple of ho-hum US Bank co-branded credit cards or transfers from Marriott, this wouldn't have seemed particularly interesting before knowing that LATAM Pass points can be indirectly transferred 1:1 from Chase (so long as you're transferring in blocks of 50K — see yesterday's post for more detail).
Now that we can kinda-sorta view LATAM Pass as a 1:1 indirect Chase transfer partner, pricing on three specific ex-US routes is potentially appealing. Unfortunately, LATAM has semi-dynamic award pricing. If you're looking to depart Boston for São Paulo or Los Angeles for Lima or travel from Orlando to either of those destinations, you're likely looking at the high 100K's or low 200K's one way in business class (i.e. not at all interesting)
The good news is that those who live in or who can position to New York or Miami will have a new sweet spot for getting to South America (and in many cases it is scheduled to be operated by a 787 with lie-flat seats). To be clear, LATAM isn't flying these routes at all at the moment to my knowledge. They are scheduled to re-start their schedule next March and The Dark Knight reports finding regular availability from that time through November (essentially through the end of the schedule). It is easy to find award seats since you can simply go to LATAM.com and select the box that says "Use your LATAM Pass points".
Just how sweet does it get? Here are the examples in business class booked via LATAM Pass.
New York (JFK) to Lima, Peru (LIM): 31,250 points each way in business class
Miami (MIA) to Lima, Peru (LIM): 31,250 points each way in business class
New York (JFK) to Santiago, Chile (SCL): 46,750 points each way in business class
Those prices are far below what you would expect if you used LATAM's redemption-checker / price calculator found here.
One particularly interesting option for those who are gluttons for punishment aviation enthusiasts who want to fly as far out of the way as possible to get from point A to point B is that you can fly from New York to Santiago to Easter Island to Pape'ete, French Polynesia for just over 134K miles one-way in business class. While I don't think that LATAM allows a stopover on an award ticket, I did find an itinerary that provided an 11hr daytime stopover on Easter Island.
The good news is that the above is hardly necessary if your main goal is getting to Easter Island. That's because it looks like the price from New York to Easter Island via Santiago is ~89K points, which is exactly the sum of the ~46K it costs from New York to Santiago in business class combined with the ~43K price from Santiago to Easter Island. Being that as it is, you could book yourself as long of a stopover as you want in Santiago by booking your legs separately. I'm not sure I believe this (see the next section), but I see 7 seats from Santiago to Easter Island in business class on the dates I've checked (it looks like they fly that direction on Mondays).
Unknowns / potential problems with LATAM Pass
Unfortunately, there are a couple of key unknowns that make this sweet spot a bit of a gamble at best or worse yet potentially misleading.
The first key problem is that we don't know what surcharges are added. Unfortunately, you can not see the total price with taxes and fees unless you have enough points in your account to book a ticket. I therefore don't know how much is added to an award ticket in addition to the points. My best guess is that this may not actually be an issue as ITA Matrix shows no carrier-imposed charges on paid tickets on the routes I searched, but I don't know for sure whether or not award tickets incur surcharges.
The second key problem is that I'm not sure whether or not the LATAM website is trustworthy enough to know that everything above is true. Here's what I mean by that:
First, we know that (as shown in the next section below) the partner award chart that LATAM publishes on their website appear to be absolute hogwash. I haven't yet found a route that prices according to their bogus partner award chart. I have to assume that they changed the award chart at some point and just didn't bother to, ya know, change the award chart. If they publish a completely incorrect award chart, I don't think it's too far a reach to think that their site may be showing other inaccurate information.
The second piece of my relative skepticism is that if I am to believe the search engine, award availability is nearly unlimited on LATAM flights. That is to say that I found 7 seats available in business class on the nonstop from JFK to Santiago day after day after day.
Is that really possible? I guess it is. We have sometimes seen Delta award availability ebb and flow like that when booked via Virgin Atlantic. But finding seven seats in lie-flat business class on a nearly-eleven-hour flight to South America just feels like a stretch to me. I don't doubt that there aren't many paid seats taken yet on 2021 travel to South America, I'm just not sure that LATAM's site isn't plagued by phantom availability.
However, there is a decent chance that this isn't phantom availability. I cross-referenced availability against Qantas Frequent Flyer and Qantas shows near-daily availability for one passenger in business class. Perhaps more interestingly, they show very frequent (but not daily) availability for seven passengers in business class as well.
The seemingly random but pretty widespread availability of 7 seats to partner airline Qantas looks promising. Qantas charges 90K for this one-way, so you wouldn't want to book via Qantas. However, the fact that Qantas shows some overlap of the 7-seat availability yet not completely matching overlap tells me that it is indeed possible that LATAM is just making massive amounts of space available to members of its own program.
There is still the possibility that the pricing is inaccurate and will error out given that the prices from New York and Miami are so much cheaper than other gateways. However, it wouldn't be unprecedented to see a South American frequent flyer program offer remarkably inconsistent award pricing. Andy at Lazy Traveler's Handbook recently reminded me of one of my own sweet spot finds from earlier this year (gosh January seems like eons ago!) when he wrote about booking a sweet spot I uncovered using Avianca LifeMiles: despite an old award chart that suggests a cost of 63K miles one-way for business class from the US to Europe, I found that New York to Lisbon on TAP Air Portugal prices at 35K miles one-way in business class via Avianca. Andy booked it successfully. That somewhat irrelevant example is to say that weird pricing happens sometimes and may be happening here with LATAM.
At any rate, I can't guarantee that everything will go right with this sweet spot. It looks sweet indeed and if the pricing holds up it looks like a potentially solid deal for those in New York or Miami (or willing to position to those cities). I just recommend having a backup plan in case it doesn't all go according to plan when trying to book this.
LATAM's nice-looking phony partner award chart
It is also worth noting that LATAM publishes a distance-based partner award chart that doesn't appear to correspond with reality whatsoever. How 2020 of them.
The Defender of Gotham originally pointed us to some 2018 award charts for economy/business/first that had very attractive pricing to Europe, Africa, and Oceania. Alas, those charts are outdated and have been replaced by this entirely inaccurate award chart as of March 2020:
As an example of unreliability, Atlanta to Santiago, Chile measures just under 4,700 miles flown one-way. According to the chart, that means it should cost 68,900 points to fly one-way in business class on Delta. Close, but no cigar: it actually costs 72K one-way on Delta.
You would be crazy to transfer from Chase to Hyatt to LATAM for that deal anyway since you could instead transfer from Chase to Virgin Atlantic and book the same flight for 45K points one-way.
The difference becomes even more glaring on other routes. For example, Detroit to London spans 3,766 miles. Based on the partner award chart, that should cost 37,500 points one-way in business class. It doesn't. Greg found it costs 108K.
While that might be better than what Delta would charge for the same itinerary. it is more than double the 50K that transfer-partners-with-everyone Virgin Atlantic would charge you for the same flight.
It is worth adding here that the prices LATAM shows for those partner-operated flights (72K and 108K) aren't numbers that show up anywhere on their award chart. Further, round trip pricing was double those costs (and neither did that correspond with any of the pricing shown in the award chart). The Points Guy previously found the same inconsistencies on similar and additional routes. It appears that the partner chart is just worthless unless phone agents are easily persuaded to price tickets according to the distance bands. YMMV there, but if you can indeed score Delta business class to Europe for 37,500 miles one way in business class, it probably would have been worth the phone call (though at some point you have to wonder if the ease of booking with Virgin Atlantic and having its very friendly cancellation policy are just worth the extra 12.5K each way).
Bottom line
LATAM Pass has some excellent award pricing for business class flights from New York and Miami to South America (from 31K miles each way in business class). Furthermore, they show amazing award availability to their own members, even to hard-to-get destinations like Easter Island). Given a partner award chart that is completely inaccurate, it is hard to say with complete confidence that these sweet spots are bookable. It might therefore be hard to justify making the transfer from Hyatt to LATAM, but those willing gamble a bit, this may be your best bet for multiple passengers in lie-flat business class to South America and beyond.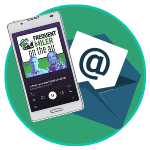 Want to learn more about miles and points?
Subscribe to email updates
 or check out 
our podcast
 on your favorite podcast platform.