It's hard to believe that Marriott has launched a brand new Le Méridien resort in the Maldives (scheduled to open in August) and assigned it to category 5.  Among the other Marriott resorts in the Maldives, the Sheraton is category 6, the Westin is category 7, and all others (St. Regis, Ritz-Carlton, JW Marriott, and W) are category 8.  I doubt very much that the Le Méridien will stay category 5 past this coming winter, but it's certainly a stellar deal for booking now.  Points rates are 30K off-peak, 35K standard, or 40K peak per night.  And, as we previously reported, nights priced at 35K or lower can be booked with the 35K free night certificates that you get annually with a number of Marriott Bonvoy credit cards.
Prior to the winter holidays, the resort is widely available for 35K points per night.  Here's a view of November availability, for example:
In December, though, the resort is mostly peak priced at 40K per night:
The Le Méridien is currently only allowing reservations for the next 6 months, and so we can't yet see very far into January, but it's a good bet that most of the winter will be peak priced:
The Travel Package Alternative
There's no question that if you have 35K free night certificates and if the resort is priced 35K or less when you want to go, then the Le Méridien is an awesome use of those certificates.  However, as you can see above, it is likely that on the dates you would most want to go to this new resort, it will be peak priced at 40K points per night.  That realization reminded me that while I generally think that Marriott's travel packages are a bad value, they can actually offer good value when your target hotel is peak priced.  See this post for full details: Marriott travel packages in a Peak world: good value?
Here is Marriott's award pricing for their 7 night travel packages:
If you want to buy a travel package for the Le Méridien, you would pay either 315,000 or 390,000 Marriott Bonvoy points and you would get a 7 night category 5 stay certificate, plus either 50,000 or 100,000 airline miles of your choice (or 55K or 110,000 United miles).  That 7-night stay certificate can be used to book the Le Méridien Maldives even if it is peak priced the whole time.
The reason the travel package can be worthwhile is that it provides a way to convert Marriott points to airline miles at a much better than usual rate.  Suppose you have lots of Marriott points, you want a 7 night stay, and you're trying to decide whether to buy a travel package or just book with points the usual way.  Here are your options (assuming the hotel is peak priced for the entire stay):
Pay with points: 7 nights at 40K per night (after 5th night free) = 240,000 points
Travel package with 50K airline miles: 315,000 points (75K more than points alone)
Travel package with 100K airline miles: 390,000 points (150K more than points alone)
If you would have paid for 7 nights with points anyway, you can think of the travel packages as spending extra points in order to convert those extra points into airline miles at a favorable rate:
Travel package with 50K airline miles costs 75K more than points alone without getting airline miles, so this is like converting 75K Marriott points into 50K airline miles (or 55K United miles)
Travel package with 100K airline miles costs 150K more than points alone, so this is like converting 150K Marriott points into 100K airline miles (or 110K United miles)
Normally Marriott points convert to airline miles at a rate of 3 to 1 or with a bonus when you convert 60,000 points: 60K to 25K.  So, the usual best conversion rate is 2.4 Marriott points to 1 airline mile. Transfers to United get a 10% bump (2.2 Marriott to 1 United mile).  With the travel packages, the ratio is much better: 1.5 Marriott points to 1 airline mile.
One great way to get to the Maldives is to use AA miles to fly Qatar business class for 70K miles one-way.  If you need extra AA miles to make that happen, redeeming points for a Marriott travel package rather than paying points directly for your stay may be a good option.
Caution: Lot's of Downsides
There are a lot of downsides to travel packages, so beware!
Travel packages cannot be refunded.  Once you spend the Marriott points, you get a 7 night certificate plus a bunch of airline miles. If you change your mind, later, you can use the certificate for a different hotel than you originally intended but you can't get back your points.
Travel package stay certificates expire after 1 year.
Travel package stay certificates can't be upgraded or downgraded.  Suppose, for example that the Le Méridien becomes a category 6 property before you get a chance to book it.  In that case, you'll have to find a different use for your certificate altogether.
Conclusion
There are situations where Marriott's travel packages are a good deal.  The Le Méridien appears to be ideal for them because it is likely if you go all the way to the Maldives that you'd want to stay 7 nights, and it is likely to be peak priced during your stay.  That said, there are simply too many downsides to travel packages for me to recommend them.  Personally, I'd rather book my stay with points, 40K certs, and even with 50K free night certificates rather than spend my points on a non-refundable travel package.  For those with lots of points and a few 40K or 50K free night certificates, I think that the ideal approach is to book 5 nights with points in order to get the 5th night free and then add on additional nights with certificates.  If you're really lucky, there will be a 35K night or two during your stay and you can then use your 35K certificates for those nights.  As long as you still have 5 nights booked with points on the same stay as where you used certificates, you'll get the 5th night free even if those points nights are not contiguous.
See also: Marriott Bonvoy Complete Guide (including details about Travel Packages)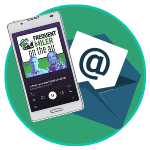 Want to learn more about miles and points?
Subscribe to email updates
 or check out 
our podcast
 on your favorite podcast platform.