Over the past year, there have been rumblings / rumors / fears that Chase might someday limit the ability to combine Ultimate Rewards from one account with another (see this post at Doctor of Credit from July 2017, where he covers surveys that included a number of options that would limit the ability to transfer between cards or limit the value of transfers between cards). At the moment, it is possible to combine your points between two Ultimate Rewards accounts in your household or combine them with a joint business owner (e.g. from your Freedom to your Sapphire Reserve or from your partner's Sapphire Preferred to your Ink Business Preferred, etc). We have received a report from a trusted source that Chase is actively looking at eliminating the ability to pool points in a household and the ability to move points to a more valuable card. At the moment, this is still just a rumor, but you may want to preemptively combine your points if you have points sitting in a less valuable account.
Why combine points?
There are many ways to gather a large sum of Ultimate Rewards points (See our resource page: Amassing Ultimate Rewards for some ideas), but all Ultimate Rewards points are not created equal.
For example, my wife had a balance of several hundred thousand Ultimate Rewards points in her Ink Business Preferred account that she just transferred to her Sapphire Reserve account so as to have the option to use those points for 1.5 cents in value toward travel booked through the Chase Ultimate Rewards portal. While we generally prefer to transfer to airline and hotel partners, it makes sense to have the most valuable backup option possible. You can only book travel at a value of 1.25 cents per point with the Ink Business Preferred, so she'll take an extra .25 cents per point with the Sapphire Reserve.
Similarly, I had points earned from a Freedom card that could only be redeemed for 1 cent per point via that card and could not be transferred to Chase transfer partners (as the points need to be in a premium account to transfer to airline and hotel programs). I just moved those points over to my own Ink Plus account as that account carries the ability to transfer to partner loyalty programs. Part of the reason I did this was to have a sizable balance of points in each of our names (mine and my wife's) in order to transfer to each of our own loyalty accounts. Currently, Chase allows you to transfer points from a premium card (Sapphire Preferred, Sapphire Reserve, Ink Business Preferred or some currently unavailable products like the Ink Plus) to your own loyalty account or the loyalty account of someone who is an authorized user on your account. We have not heard anything to indicate that transfers to travel partners would change. I may reconsider keeping a balance in my own account and transfer all of our points to my wife's Sapphire Reserve, knowing that she could add me as an authorized user in the future in order to transfer to my loyalty accounts if necessary.
Transfer difficulties? Create a loop
If you have trouble transferring between accounts, some users have been able to combine points between their own accounts — like from Bob's Freedom to Bob's Sapphire Reserve — via secure message.
However, you may run into an issue if you try to connect more than one of your cards to a single card that belongs to someone else. Chase allows you to combine/transfer to someone else who lives in your household (or a co-owner of your business for business cards), but I've had complications with this from time to time.
For example, let's say that Joe and Suzy live in the same household and are joint owners of a business and have the following accounts:
Joe first combines points from his Freedom Unlimited to Suzy's Sapphire Reserve. Later, he logs into his Ink Business Preferred account and tries to combine points with Suzy's Sapphire Reserve. Joe may run into an error adding Suzy's Sapphire Reserve card to combine points. This has happened in our household several times. In that case, Joe should log into his Freedom Unlimited account and remove Suzy as a household member (click "remove saved card). About 24 hours later, he should be able to add Suzy to his Ink Business Preferred in order to combine his points to her account.
The easy solution I've found is to create a loop. In the example scenario they should transfer like this:
Joe's Freedom Unlimited–>Joe's Ink Business Preferred—>Suzy's Sapphire Reserve—>Joe's Freedom Unlimited
Creating a loop chain has solved that problem in my household. As noted, it took 24 hours after removing accounts to re-add them to other cards, so be aware of that limitation.
Bottom line
While there have long been rumors that Chase might limit or end the ability to combine Ultimate Rewards points, the timing on this particular leak does make some sense. We recently reported an offer to earn 3x everywhere for 1 year with the Chase Freedom Unlimited for new cardholders. That offer has sporadically, but not consistently, shown up on the Chase homepage (though it is easily available via the link in our post). Awarding 3x everywhere would presumably get very expensive for Chase if people were to sign up and transfer all of their Freedom Unlimited-earned points to the Sapphire Reserve — effectively earning 4.5% cash back everywhere for a year if the points are used towards travel through the Ultimate Rewards portal. Is it possible that we haven't seen that offer mass marketed because Chase is working on limiting transfers? Again, we don't know that they are any closer today than they were last July when Doctor of Credit first posted about the surveys — but I can imagine a world where this makes sense. While the 3x Freedom Unlimited offer is subject to 5/24 and thus excludes many people who frequently open and close accounts, consider a married couple where one person is under 5/24 and the other has a Sapphire Reserve. Chase may be looking to eliminate the expense of allowing people to combine points, especially considering how popular the Sapphire Reserve was (and the high retention rates that have been reported).
Also keep in mind that eliminating the ability to combine points isn't the only possible negative solution. In the Doctor of Credit piece linked at the top of this post, Chase was exploring options including reducing the value of points earned on no-fee cards (such as transferring those points 3:2 to a more valuable card).
A change this significant no doubt requires considerable planning and IT to execute. We do not have a timeline nor a confirmation that this is a definite eventuality, but our source confirmed that it is a serious point of discussion that is actively being pursued at high levels. As it has been nearly a year since this was first discussed, I would not expect changes to be coming in the immediate future. It would nonetheless be prudent to move your points to your most valuable account and/or an account that allows transfers to partners in order to be prepared if an unannounced change were to spring forth in the future.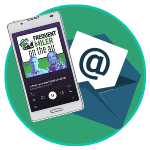 Want to learn more about miles and points?
Subscribe to email updates
 or check out 
our podcast
 on your favorite podcast platform.