Loyalty Lobby reports that Avianca is offering a final sale of the year on LifeMiles through 12/30/18, and it's a pretty solid deal. Whereas Avianca usually offers a sliding scale where you have to buy a large quantity of miles to get the best price, this time around you'll get the same rate (a 145% bonus that equals a price of 1.35c per mile) whether you buy 1,000 miles or 100,000 miles. While I don't often consider buying miles, it is certainly possible to save some money over paid airfares with strategic use of a sale like this. Unfortunately, I do not see the promotional pricing when I log in to purchase, so I think this sale is likely targeted. If you're targeted, it's worth a look.
The Deal
Buy Avianca LifeMiles and get 145% bonus miles with no minimum amount of miles purchased to get the full bonus (this makes for a peice of 1.45c per mile)
Key Terms
This promotion applies for miles purchases made between December 28th and December 30th, 2018 (between 00.00-23.59 GMT -6, El Salvador)
The miles must be purchased in multiples of 1,000.
The minimum miles to purchase per transaction is 1,000 LifeMiles.
The maximum miles to purchase per transaction during this promotion is 200,000 LifeMiles. Additionally, the maximum miles that a member can receive during the promotion, including applicable bonuses is 490,000 miles, minus the miles that the member has previously purchased in 2018 and their respective bonuses0176
See promo page for full terms
Quick Thoughts
If you're targeted for this bonus, you should be able to buy 1,000 miles and receive a 145% bonus for a total of 2,450 miles for $33, or a rate of about 1.35 cents per mile.
At that rate, it might make sense to buy miles if you're comparing an award flight against a cash ticket. For example, Avianca charges 7,500 miles (plus $30.60) for a one-way flight on United within a single region. Here are the US region breakdowns:
You can buy nearly enough miles for a flight within one of those regions for $99. While ~$130 (with tax/fees) for a one-way flight in those regions may not be a deal in all scenarios, it certainly can be if you're traveling between smaller or regional airports. If you're looking to fly Sioux Falls to Savannah or something similar, it might make sense to buy miles at 1.35 cents each.
Similarly, if you can make use of other good spots on Avianca's chart, you might be able to save a significant sum over paid Star Alliance fares. On the one hand, with Avianca now both a Citi Transfer Partner and an Amex Transfer Partner, it is fairly easy to put together the miles you need for a flight. That said, with the ability to pick up miles this cheaply, you may prefer to hold onto your points for more valuable redemptions. To each his own on those calculations.
If you are targeted for this bonus, you will see that bonus reflected when you choose  the number of miles you'd like to buy. For example, you see my bonus here shows "0", which I believe means I am not targeted for this promo (see the Loyalty Lobby post linked below to see a screen shot with the bonus reflected).
H/T: Loyalty Lobby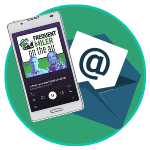 Want to learn more about miles and points?
Subscribe to email updates
 or check out 
our podcast
 on your favorite podcast platform.