Earlier this week, we had a report in our Frequent Miler Insiders Facebook group about a Marriott mishap that I initially couldn't believe. A screen shot and a couple of comments later, I found myself scouring data points and finding an alarming number of reports of Marriott changing reservations in the middle of the night or sometimes even in the middle of a stay to charge more points. The more I read about it, the more surprised I was that I hadn't previously heard about it. If you have Marriott award stays booked, or you have unused free night certificates sitting unprotected in your account, you have to keep your eyes peeled for the latest way to be #Bonvoyed.
Marriott changing reservations to take more points
As a quick reminder, Marriott debuted its peak and off-peak pricing in September 2019, with the following rates at each category:
When Marriott announced the beginning of peak and off-peak pricing, they maintained that while peak and off-peak pricing would change monthly, the rate you booked could be locked in at the time when you booked it. In other words, if you book a room at the "standard" award rate and use points in your account to pay for the room, you would lock in the "standard" price. Even if your chosen hotel and date later moved to peak pricing, your reservation would be honored as booked (provided you paid for it before the change to peak pricing — Points Advance reservations made after 9/14/19 no longer lock in the price at the time of reservation).
Similarly, when a property changes in category, Marriott has historically honored your reservation as booked even if your chosen hotel increased in category.
However, it appears that the current reality is different in some cases. Frequent Miler Insiders member Susan reported this data point earlier this week:
Word of warning regarding Bonvoy peak pricing. My old reservation for Kauai Courtyard/Sheraton auto-processed a change yesterday (debit new rate, refund old rate) to a higher points rate leaving my account 40,000 lighter. I had to call in to have it fixed. Check your balances!
I followed up with Susan to confirm that this was not a Points Advance reservation, but rather one she had paid for at the time of booking. She provided a screen shot to show exactly what happened:
As you can see from the activity dates, Susan originally made the reservation for 100K points on August 15, 2019 and the points were deducted from her account. Then, on January 6, 2020, her 100K points were refunded. Also on January 6th, a new redemption was ordered to the tune of 140K points.
From her data, this is what I think happened:
On August 15th, Susan made a reservation for 5 nights during "standard" pricing at what was then a Category 4 property (25K per night). Since the 5th night is free on award stays, this 5-night Category 4 stay came to 100K total points (25K x 5 = 125K – 25K (5th night free) = 100K points).
In October, this property increased to Category 5 (35K for a "standard" award). We reported that when it happened thanks to an eagle-eyed reader who spotted the change.
On January 6, 2020, Marriott canceled Susan's reservation, refunded her 100K points, and then re-booked the reservation at the new Category 5 standard award level (35K x 5 = 175K – 35K (5th night free) = 140K points) and debited her account for 140K points.
When Susan found her Marriott account 40K points lighter thanks to an Award Wallet notification, she called Marriott Bonvoy. She reported that getting her missing points refunded was relatively easy.
I was on hold for a few minutes, but it seemed like I wasn't the first once he looked into it. Correction made with no issue. If it weren't for AwardWallet, I wouldn't have seen it. Also received a repeat confirmation showing a higher resort fee (no mention of the points) that the hotel has already noted will not be charged at the higher rate.
Another member reported that this same thing had happened on Christmas Day to one of his reservations. He also said that this had become a known Bonvoy issue. These reports in Frequent Miler Insiders were the first I'd heard, so I went to Flyertalk to see if I could find other reports, and I certainly did.
Flyertalk user rylan reports this on January 5th, 2020:
Ok, so I made a booking last Sept at a hotel for a couple nights at 100k for this Feb. Since then the rate went up due to the peak demand rates to 120k. I receive an booking confirmation email this morning for the same stay, but it shows 120k points so an concerned. I go an check my account activity, and it shows as of today, the original 100k being refunded and 120k being deducted. …?!

So Marriott can go and take more points from me months after I've made a confirmed booking? Isn't this practice illegal? It amounts to me making a cash booking and showing up at the hotel and them demanding more per night. I sent them an email but have no confidence that they'll actually resolve this since Marriott customer service is total useless crap now.
User dmcdad reports a similar story on January 7th:
Just had it done to me. 60K points stolen from my account and only returned after I called and complained. Watch your points balance folks. I specifically asked if I hadn't called if they would have eventually credited the 60K points and they said no. What happened in my case:

• Booked in July a hotel for 340K points.
• Today I receive the reservation confirmation email *again*, which I find odd so I read over the entire email. Notice it says 400K points which is different than the original reservation confirmation email received in July.
• Login to my account and it shows:
July: -340K points (original booking)
Today: +340K points AND -400K points

Note I did NOTHING with the reservation. Didn't change anything – hadn't even logged into my account and they did this. I wonder how many people they do this to that don't catch it? Maybe it is just an IT problem, but sure is convenient for Marriott that it results in stealing points from customers.
Those aren't isolated reports. There are many more in this Flyertalk thread and also in this one. It appears to be an alarmingly frequent occurrence and I can't help but wonder the same as dmcdad: how many customers don't catch it?
One report I find particularly troublesome comes from tfong007, who says:
Same thing happened to me a few days ago. Called in and the first agent was like Marriott can change the amounts anytime and that a supervisor would say the same thing. I insisted on a supervisor and she said it was a technical glitch and she reversed the charge. 30 minutes of my life I will never get back. Thanks Arne.
I often tell readers not to take a phone agent's word for it when you think there's a chance they could be wrong. I read a data point like the one above and again wonder how many of Marriott's non-blog-reading, non-Flyertalk-prowling, regular Joe Average customers would know enough to know that "Marriott can change the amounts anytime" is wrong. How many points have already been taken away from customers with this known IT glitch?
And it gets worse.
This is also happening mid-stay
Perhaps even more troubling yet is that this problem is even being reported mid-stay. Flyertalk user eyeball1 reports their reservation cancelled and rebooked at peak rates in the middle of a five-day stay, with the point difference deducted during their time at the resort.
I also had a similar situation last week. I was in the middle of a five day award stay at a ski resort property. The reservation was cancelled and then rebooked at the prevailing "peak rates" for the duration of my stay, and the point difference was deducted from my account. I spoke to the hotel manager at the property which had no clue what happened. I then spoke to a Marriott phone agent who stated this happened frequently, due to IT issues, and corrected the point difference without delay. So beware and monitor your account!
That seems absolutely ludicrous. Had eyeball1 been relaxing and enjoying their stay as one typically does on a vacation rather than eyeballing his/her account, I could see it being really easy to miss this change (especially if mixed in with a lot of other frequent Marriott activity). I am simultaneously amazed and not surprised that the phone agent said this happens frequently and immediately knew how to fix it. If some phone agents are so familiar with the process, it is obviously because they are receiving frequent reports. For every guest that catches this mistake and reports it, my bet is that there are quite a larger number who either don't catch it or don't report it (perhaps because the difference is too small, the perceived difficultly of dealing with customer service too large, or their lives just too busy to prioritize it). It is certainly disconcerting that Marriott is taking away more points for a stay that's already been paid for while that stay is in progress.
And it gets worse.
Free night certs getting pulled
As if it wasn't bad enough that award stays are being rebooked at higher rates mid-stay, the comment from eyeball1 above was actually in response to this comment from user Keyser.
i just came across a similar issue today….i made a reservation yesterday using 25k points….at some point in the middle of the night the reservation was cancelled on its own & another one was made an hour or so later, this time using the 35k certificate i have in my account….luckily i spotted the error this morning & cancelled the reservation using the cert & made it again using points….i'm going to have to keep a close watch on this now so that the switch doesn't happen again….
In Keyser's case, the reservation got cancelled and then reinstated, but Marriott instead took a 35K certificate to reinstate the reservation — overkill for a 25K-point redemption.
And it gets worse.
Keyser's comment came in response to user bjm5, who had this experience:
Watch out for your free night certificates
Someone can take them without telling you. I stayed for a night at Moxy NYC last week, and they took my 50K certificate without asking me. My reservation was reserved with 30k point redemption, and for some reason the reservation got cancelled soon after I checked in. I received another reservation the next day looks like correcting the cancellation issue. My guess is the front desk made some mistake, and didn't pay much attention. Couple of days later, I noticed that my 50K certificate that's yet to expire next Aug was gone. After some searching, I finally found the new reservation made without my knowledge claimed my 50k free night.
Worse yet, phone support initially told bjm5 that they couldn't do anything about a past reservation. A case was eventually opened, but I don't know if there has been a resolution. I would be very unhappy if my Chase Ritz 50K certificate got taken for a 30K Moxy stay, where elites don't even get free breakfast.
What could be causing this glitch?
The obvious answer is: Marriott's shoddy IT.
The longer answer is probably more complicated. As someone who isn't an IT guy myself but who has had my toes dipped into the shallow end of the IT kiddie pool thanks to some of the behind-the-scenes stuff I do here at the blog, I can appreciate that IT's not easy. Just yesterday, Greg and I had a video chat that involved him explaining basic regex (regular expressions) to a guy (me) whose knowledge of expressions previously included classics just as "par for the course" and "that's the way the cookie crumbles" (for those who didn't catch the intended humor, regex, as I learned yesterday, refers to basic computer code expressions used in formulas to parse information — not idioms you learned in English class).
It seems that one common theme in a number of these Marriott re-booking instances may have been a change in the reservation made on the hotel end, like an upgraded room. It seems like when the property upgrades your room (which could happen in advance without you even noticing, especially if it is a small "upgrade" to a view room or something), the property's generosity in providing your upgrade may also cause the reservation to re-price. Perhaps that could explain the rates that changed mid-stay when the desk agent assigns the room.
It also seems that this is only happening in cases where hotels have become more expensive. I haven't seen a single report of someone automatically being refunded rather than charged more. To be clear, I wouldn't expect that: Marriott didn't say that customers would automatically be refunded if hotel award prices decreased but rather that customers could re-book if they find this situation. In other words, it's on you to monitor for cheaper award prices, but it seems that Marriott's system is taking it upon itself to find those instances where prices have increased.
Update: I stand corrected. Our own Stephen Pepper checked in to a property last night and received a middle-of-the-night email from Marriott alerting him to the type of re-booking discussed in this post, but in his case he came out 2,500 points ahead. Apparently, one of his nights at a Category 1 Marriott went from peak to off-peak pricing. Interestingly, he reports getting upgraded at check-in " from a 1 bedroom suite to a 1 bedroom suite with a fireplace", which lends credence to the theory that it is some sort of change in room type that triggers the re-booking / re-pricing. So it is possible to get automatically re-booked at a lower rate, but it is no less concerning that these re-bookings are happening even after check-in for a multi-night stay.
Note that a couple of the users quoted above specifically reported not having changed anything about their reservations. My best guess is still that it's something happening on the property end that is causing the IT system to re-book / re-price the award stays.
The good news and bad news is that Marriott phone agents mostly seem to be aware of the issue. That's good because it means that, unless you get the agent that tfong007 spoke with, your issue will probably get resolved quickly. The bad news is that actually fixing the problem doesn't look like a priority for Marriott thus far. While I've been occasionally willing to concede some room to Marriott for the complexity of merging two large loyalty programs and connecting a lot of digital dots between disparate systems, the bottom line is that glitches like this shouldn't keep happening a solid year and a half post-merger. In our recent Frequent Miler on the Air Naughty & Nice list episode, Greg questioned my placement of Marriott on the naughty list, asking if Marriott had really been naughty or it had just become convenient to levy blame with Marriott and avoid giving them credit for what they've done well. To me, this type of situation is exactly why Marriott made my naughty list. It's not necessarily the fact that there has been an IT glitch, it's the apparent lack of leadership lighting a fire to fix what appears to be a fairly widespread problem.
Marriott hotels aren't bad…it's corporate leaving the bad taste
I will say that over the past year, I've come to appreciate the fact that Marriott has some great hotels. In 2019, I had some terrific Marriott stays. There was the incredible 2-floor villa with private outdoor and indoor pools that I got with a free upgrade at Domes of Elounda.
And before that, I had a near-perfect stay at a hotel I said might be the nicest Category 4 property in the world, the Courtyard Hakuba.
In late summer, I was so pleasantly surprised by the St. Regis Bora Bora as to say that I preferred it over the Conrad Bora Bora despite the Conrad's memorable service for my family.
And there was even an enjoyable stay at the quirky and somewhat oddly-located Kameha Grand in Zurich, where I wondered if someone was playing a joke on me when I got upgraded to the Ghostwriter Suite, complete with a typewriter over the bed that looked like it was used regularly by ghosts.
All that is to say that I'm not suggesting that Marriott doesn't have some great hotels with excellent staff. I had enough good experiences last year to have half accidentally ended up on a path to 75 nights and Titanium status for this year. Perhaps what disappoints me the most is that, as someone who was not previously interested in Marriott properties pre-merger, I have seen that Marriott can indeed compete on a service level with the Hyatts and Hiltons of the world. It's just baffling that the leadership isn't invested in IT solutions that work.
Bottom line
There is what appears to be a pretty widespread IT glitch that is sometimes causing Marriott reservations to re-book and re-price at newly increased categories or peak pricing — in some cases even during a stay and in others using up valuable free night certificates on lower-category hotels. I read one suggestion to use points and free night certificates on future "dummy" reservations in order to prevent them from being available to be used incorrectly, but that could put you in jeopardy of losing your points or certificates if you forget to cancel those "dummy" reservations. Besides, that shouldn't be necessary; Marriott should be able to find this glitch and solve it. Perhaps they are already at work on this and will solve it eventually — but in the meantime, I wouldn't want to be stuck having to argue over which past reservations I intended to rebook and which are mistakes made by the Marriott computer system. Your best bet is to keep an eye on your point balances (in my case I use Award Wallet, but you may prefer another solution) and another eye on your email to watch for any new confirmation emails that may indicate a re-price. I probably would have previously ignored a new confirmation email about my planned stay assuming the email was a glitch; I likely wouldn't have realized that it was a sign that points may be missing from my account.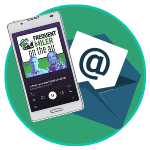 Want to learn more about miles and points?
Subscribe to email updates
 or check out 
our podcast
 on your favorite podcast platform.